About Us
Kanopi emerged from a love of treehouses.
Choose Category
Treehouses are amazing structures in the sky. Incredible works of craftsmanship and creativity that exist in a larger context of their surroundings. Kanopi vowed to build a web agency upon that same foundation: pairing creative solutions with sustainable and strong architecture, while keeping the client's entire ecosystem in mind. Read more about the history of Kanopi and the origin of our name.
Why Kanopi?
Women Run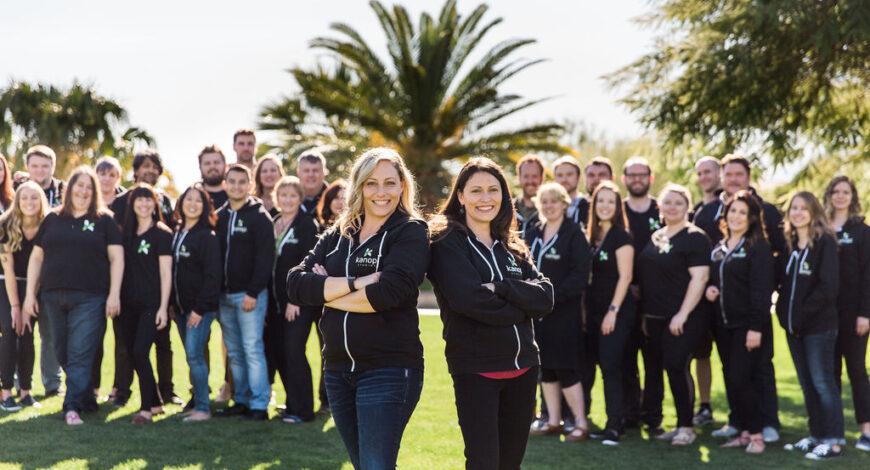 Women led & family owned.
Anne started Kanopi in 2013 with her sister Jill. It's grown into a world-class website strategy, design, development, and support agency with 60+ employees . . . and counting.
Values Driven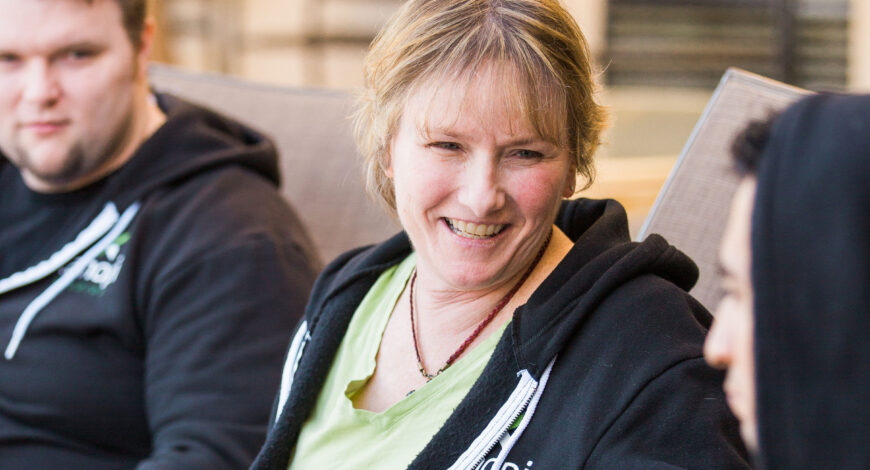 Our seven values guide our work.
Our values guide us so we can work in harmony with each other and with you to create great outcomes.
We value human connection. We are #BetterTogether.
We value being #Nimble and helpful.
We value #Clarity.
We value that when something is complex, we #OwnIt.
We value contributing #Trust daily.
We value supporting our #Community.
We value expressing #Gratitude.
Holistic Approach
Holistic and thoughtful while staying nimble.
Because websites constantly evolve, we designed our approach to consider both design and development at all times. We are also able to jump in at any phase. Need a new site from scratch? We can do that. Need just one portion of the process? We can do that too. Continuous improvement post-launch? We've got this. Basically, we empower you at any stage so you can grow your brand with confidence.
Customer Focused
You'll get the White Glove treatment.
We focus on your customers' needs, but we are also hyper-focused on your needs. We give every client the white glove treatment because they deserve it. Plus many of us are Canadian, so we're extra-nice.
Experienced Team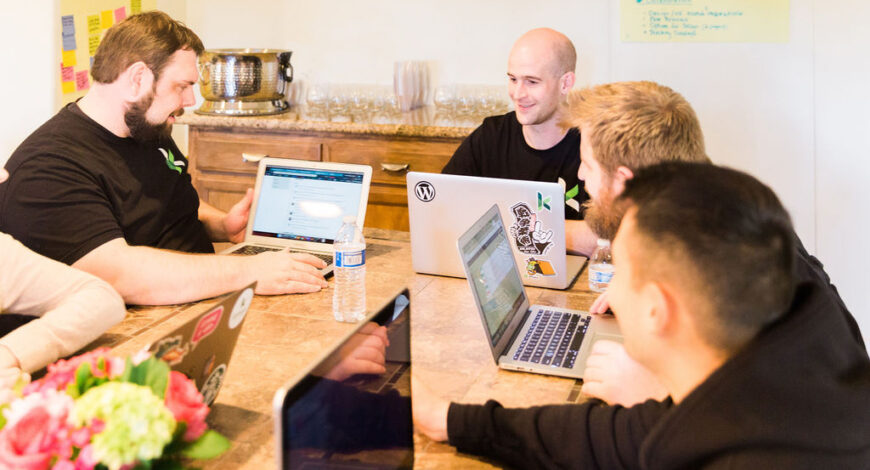 We're highly-skilled and talented.
All Kanopians have at least 10 years experience in their specialty, so your team will always be highly skilled and talented.
Human Centric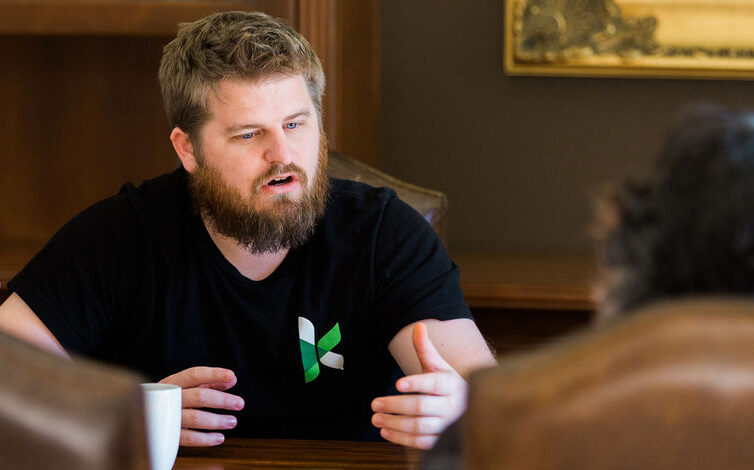 Supporting humans on both sides of the screen.
We build sites that are easy and straightforward for those who need them and those who use them. But additionally, we support the humans who create them. We work hard to make life better for our employees, our clients, and their audiences.
Remote Staff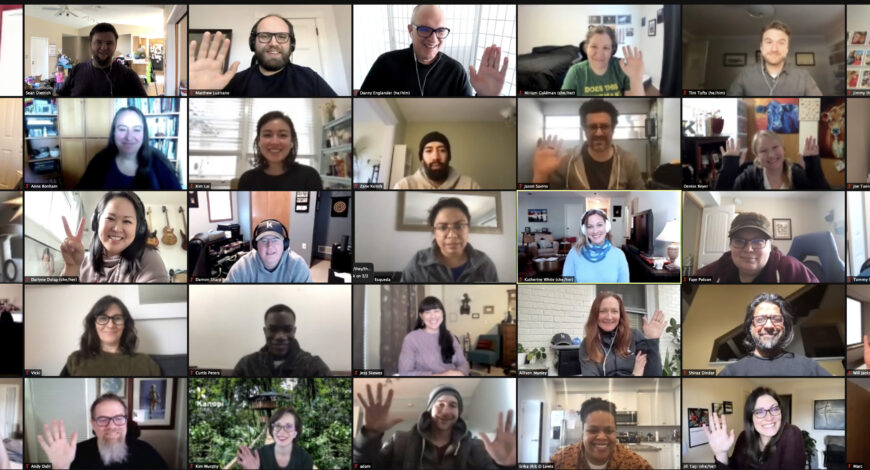 The best talent across North America.
Kanopi has been remote since its beginnings. Our talent is all based in either the USA or Canada, with concentrations of folks in San Francisco, Boston, Vancouver, and Austin. This means we are available during work hours in all time zones from Hawaii to Maine. It also gives our employees the ability to live where it's best for them, while providing the flexibility for us to find the best talent for our clients.
We Give Back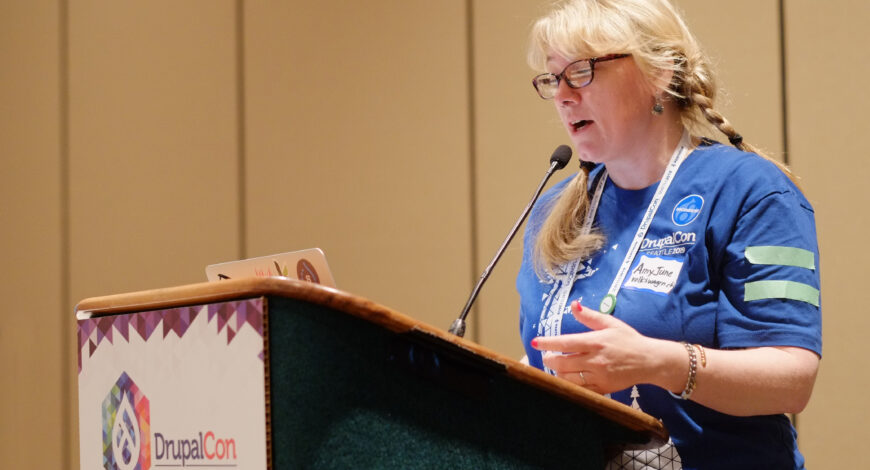 We donate time, knowledge, and money.
Because community is one of our values, we believe in giving back time (and money) to enrich and support our open-source community. We offer 4 hours per month on Kanopi for employees to contribute toward the Drupal and/or WordPress communities, or mentoring in another capacity during work hours. If employees contribute in their spare time, we have a program to reward that too.
In addition to donating time, we are also a founding sponsor for Discover Drupal, the Drupal Association's new initiative to unlock opportunities for people who have been underrepresented in the open-source community.
Lastly, we give financially every year to Code 2040, in addition to other charitable organizations.