The National Council for the Blind in Ireland (NCBI)
A strong vision for learning and literacy accessibility.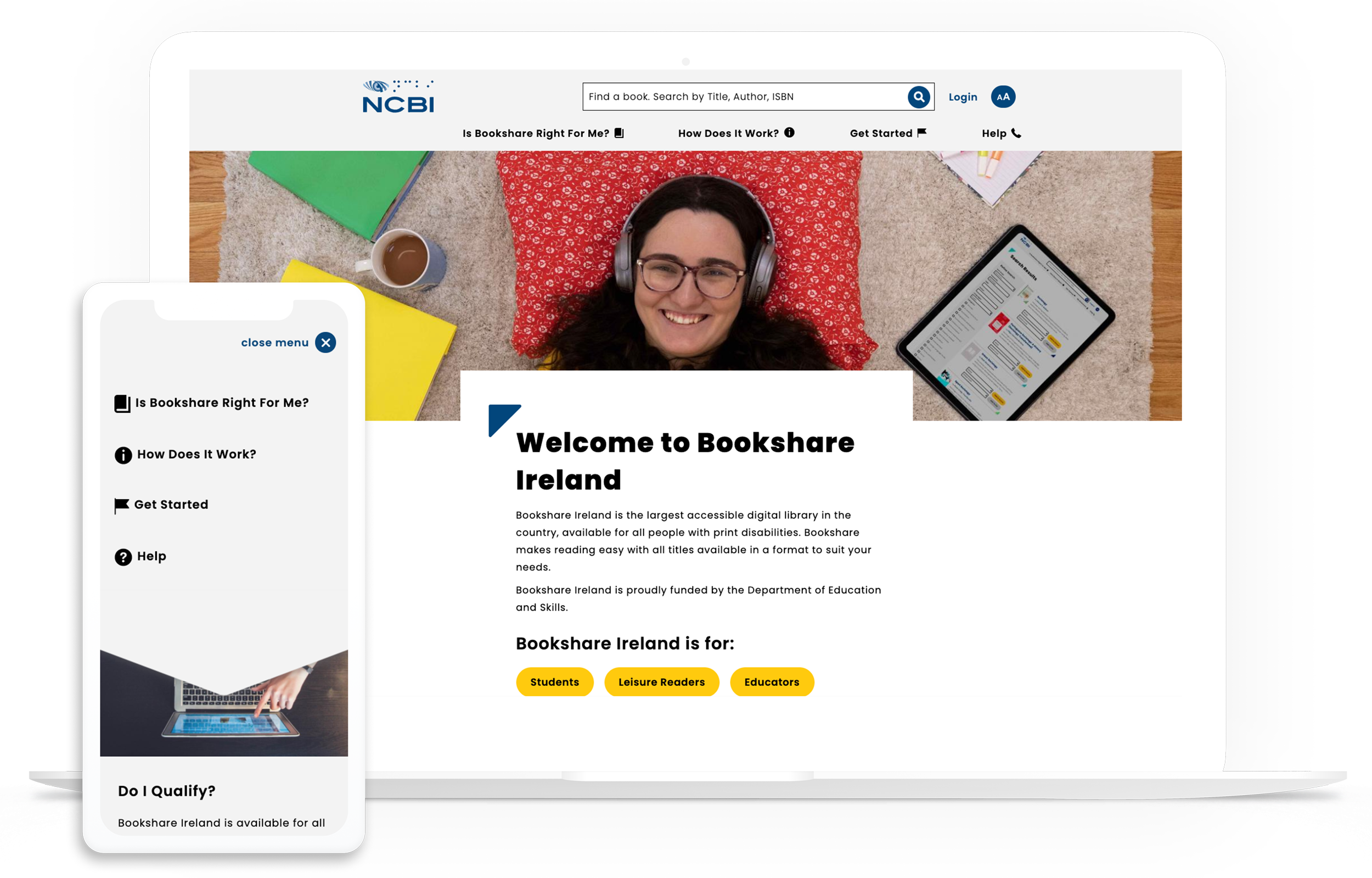 Client Overview
The National Council for the Blind (NCBI) in Ireland is part of the Bookshare project by Benetech. The Council gives those with visual impairment reading barriers across the globe new opportunities for learning and literacy.
Services provided
NCBI Mobile Gallery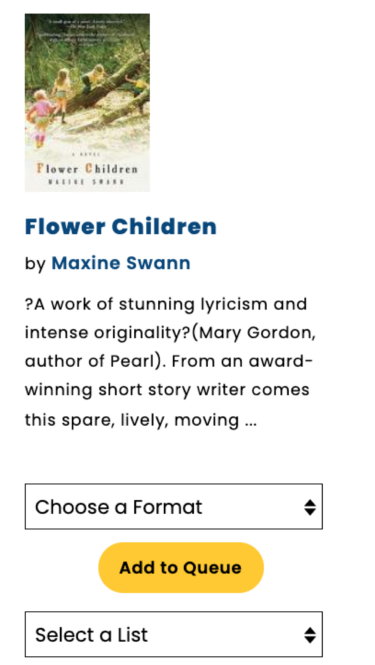 Book Selections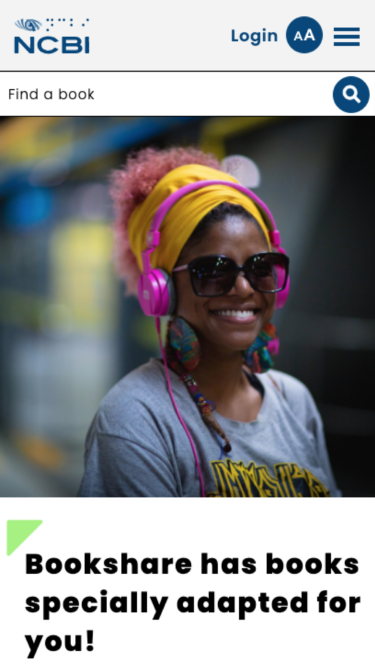 Find a Book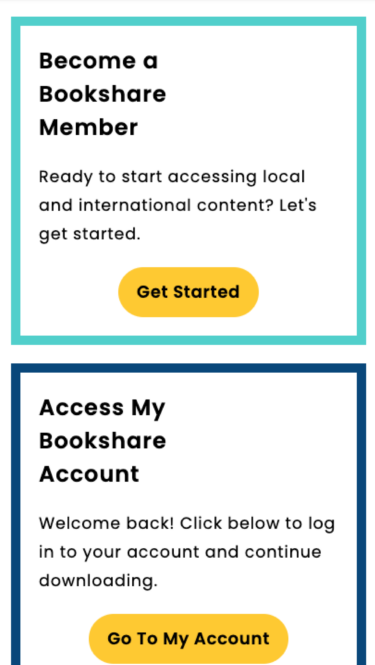 Calls to Action
The challenge
NCBI works to create accessible learning and literacy for the nearly 1.3 billion people worldwide who live with some form of distance or near vision impairment.
Yet despite the importance of their work, they didn't have a website, nor any means to distribute content to their users in a digital format.
They needed an easy way to make their materials available in online formats to support their goals and vision. Plus, their site would need to be AAA compliant — the highest compliance level.
The process
1
Discovery
We worked closely with the NCBI team to better understand their needs and the specific needs of their users. We paid special attention to making the new site as accessible as possible, with a strong focus on the visually impaired.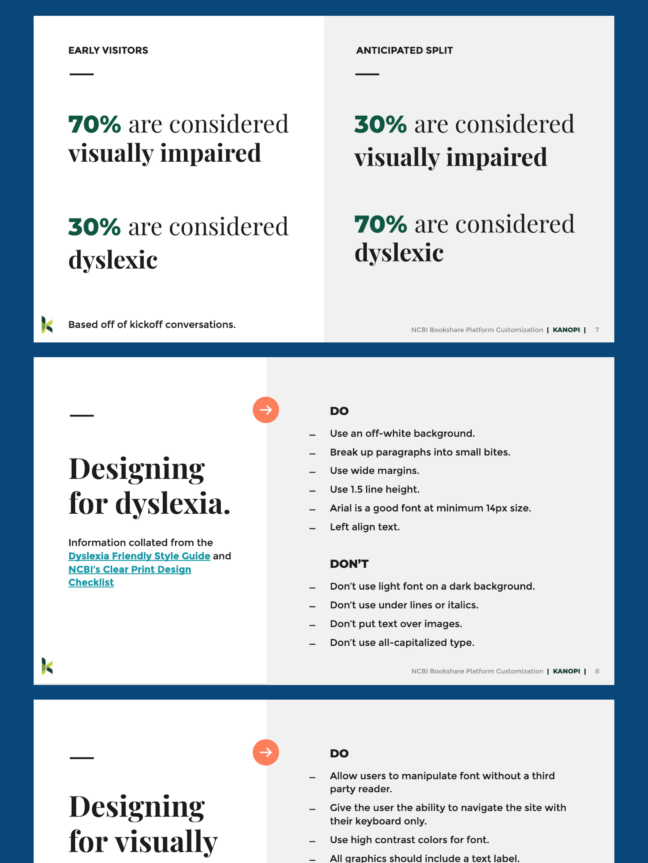 2
Design
In addition to the visually impaired, we also considered users with reading difficulties. Color contrast, font families, and line height were all considered in order to address an anticipated increase in dyslexic users.
The solution
Since we had already worked with Benetech to launch their Bookshare platform, partnering with NCBI was a natural next step. Once the larger Bookshare platform was available, NCBI was able to partner with publishers in Ireland and make their materials more widely available.
Providing strategy, design, and front- and back-end Drupal development, we helped tailor Bookshare to NCBI's needs and audiences.
Frequent in-depth accessibility testing kept the site AAA compliant, following best practices for contrast ratios and appropriate font sizes — while also sourcing fonts that worked well for users with visual impairments.
Accessibility testing carried through to development. All image fields provide alt-text, button sizes were checked, the content hierarchy was implemented to follow best accessibility practices, and templates were built to support the hierarchy.
Key features
Search Functionality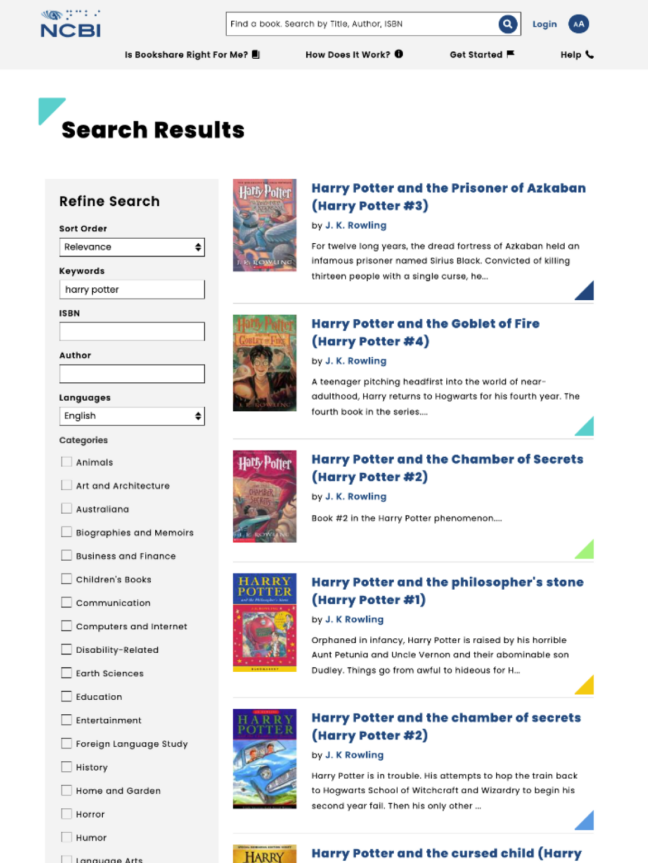 A customized search interface maximizes the space dedicated to book listings. Logged-in users can also download a book straight from the list.
Accessibility & UX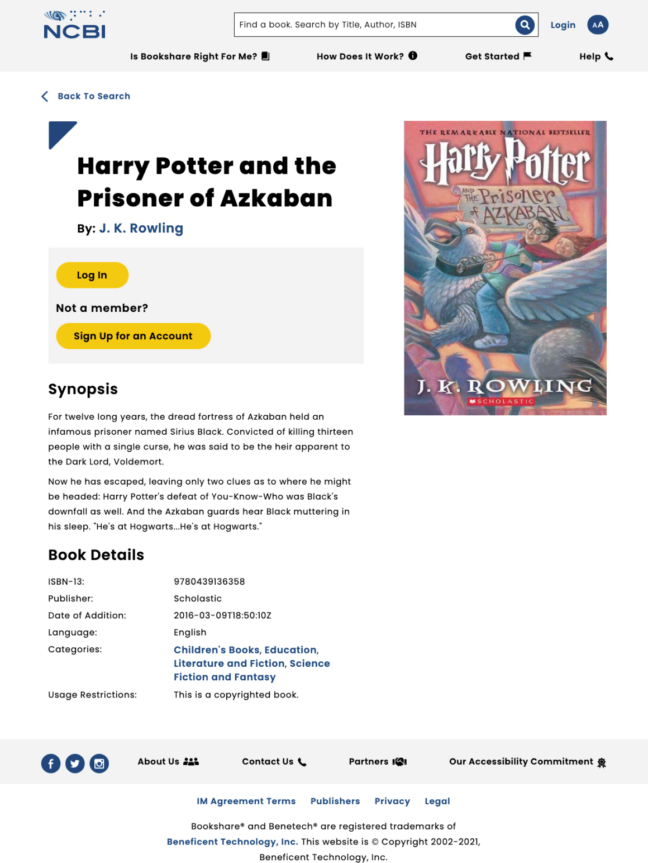 We paid particular attention to the buttons on the site to ensure they're easy to find — both visually and by navigating. On mobile devices, the left-aligned buttons are centered for easier thumbing access.
Storytelling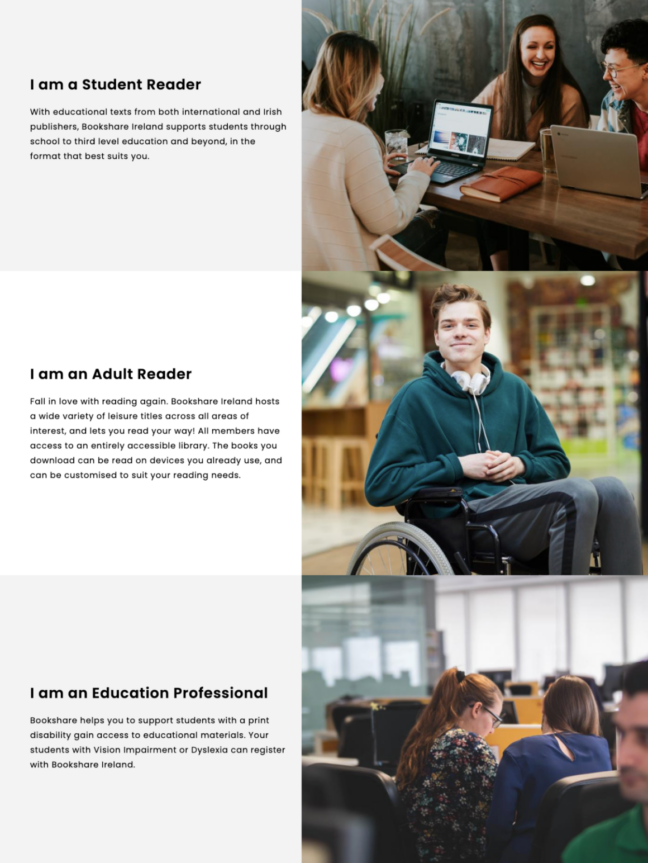 On our three landing pages, we carefully chose images that reflect the communities NCBI serves.
The result
By working with Kanopi, NCBI was able to make their content available in accessible online formats through the Bookshare project. With features that include searchable text, synchronized text and audio, highlighting, and customizable font size and contrast, NCBI is empowering people with reading barriers with access to new opportunities for learning and literacy.
NCBI now has a AAA compliant site, with 800,000+ titles available to users. This impressive metric was an important measure of success for the team, indicating that they were able to give their audience wide-spread accessibility and access to educational content.