UCSF School of Nursing
A Drupal home page refresh created better results.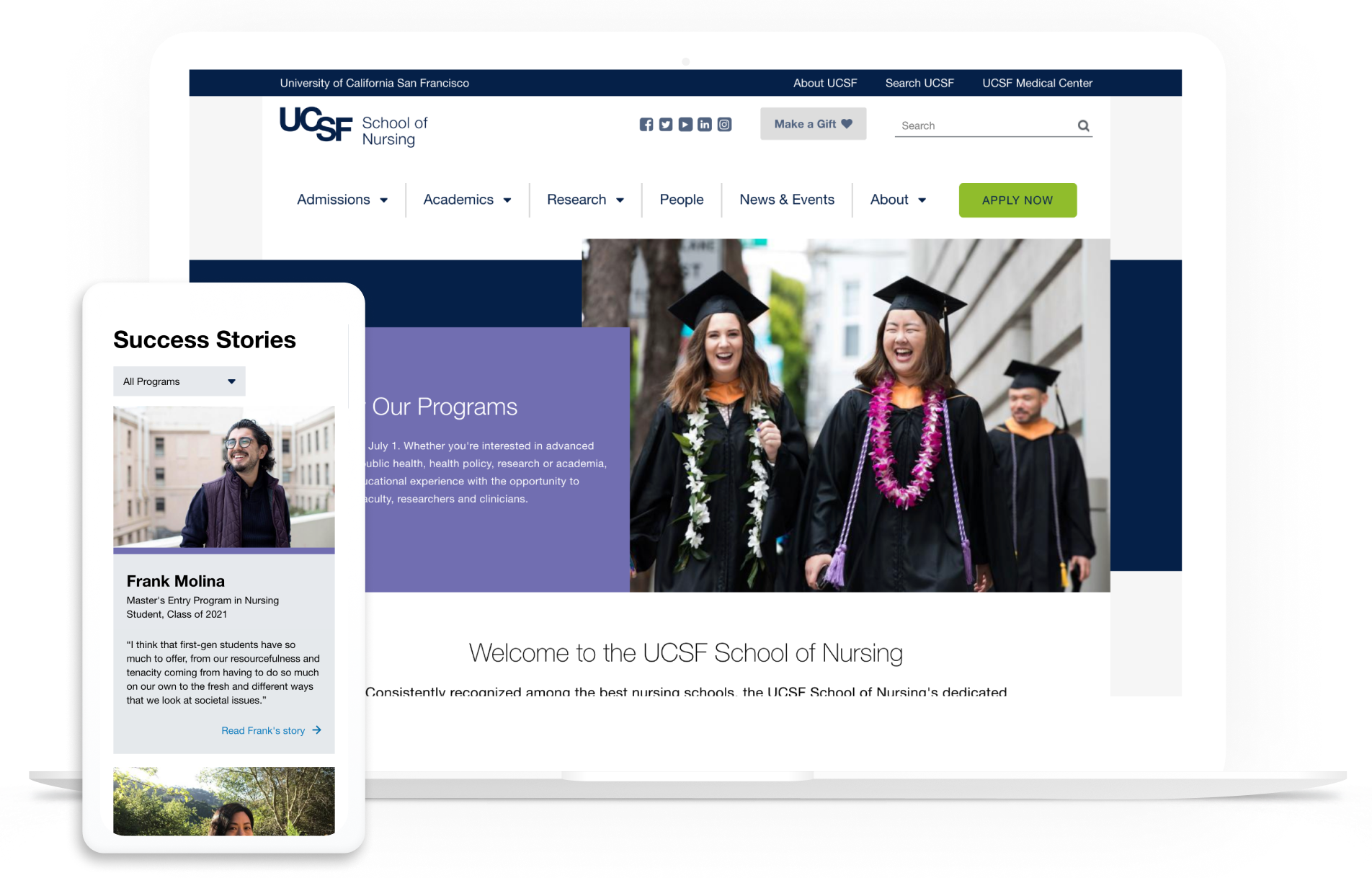 +9.3% Increase in Application Engagement
Client Overview
UCSF School of Nursing is recognized as one of the premier graduate nursing schools in the United States. Its faculty members serve in advisory and leadership capacities in policy, health care delivery, and clinical and translational research, and the school fosters excellence, diversity and innovation in its work.
Services provided
UCSF School of Nursing Mobile Gallery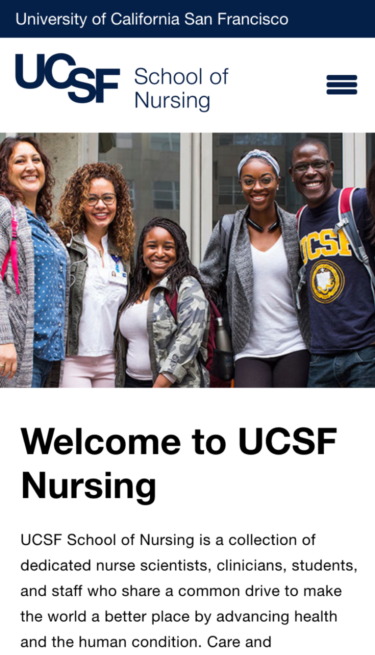 Welcome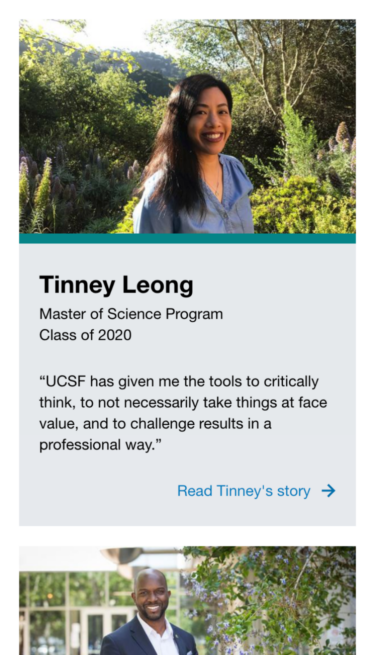 Success Stories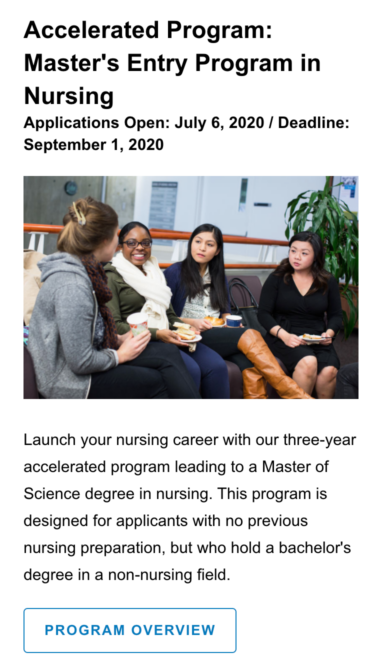 Application Information
The challenge
Their homepage had significant problems and did little to reflect the school's excellent work. Users were overwhelmed with menu options, and the site was hard to navigate — making it difficult to entice users to apply for programs.
Moreover, their outdated visual design didn't appeal to prospective students. They also needed to update their design to align with UCSF brand standards being applied across the entire university.
The process
1
Chunky Wires
Since we were using existing brand components from UCSF, we used the wireframing stage to align on the content hierarchy.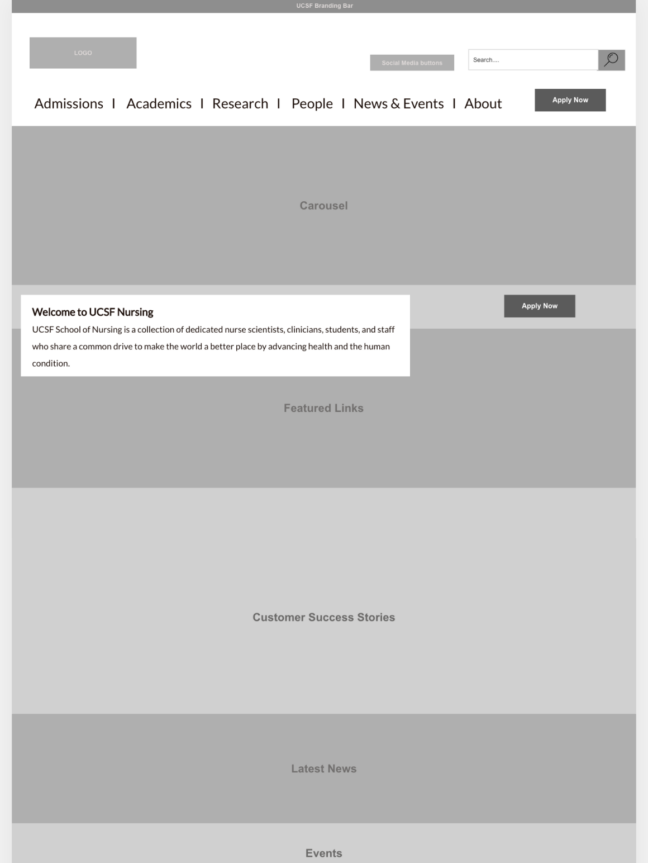 2
Visual Design
Once we aligned on the order of content blocks, we flushed out the design with pre-existing design guidelines, taking liberties where appropriate. The new look refreshed the tone and feel of the site — and more importantly increased the pathway to Applications, their key goal.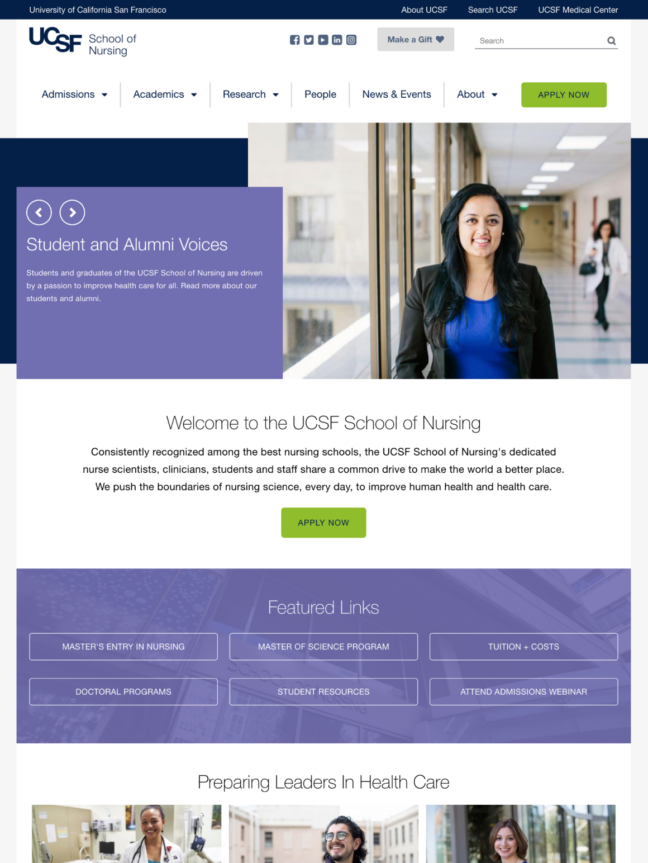 The solution
We analyzed their homepage traffic, and worked with UCSF Nursing to identify their most important pathways. We also asked them about their design preferences, desired visual mood, and what they felt were the 'must-haves' for the homepage.
We then redesigned their header and main navigation to make their important pathways much more prominent. We also updated their visual design language to elevate and align their brand presence, making it brighter and more appealing to prospective students — and making the overall tone more approachable.
Key features
Updated Navigation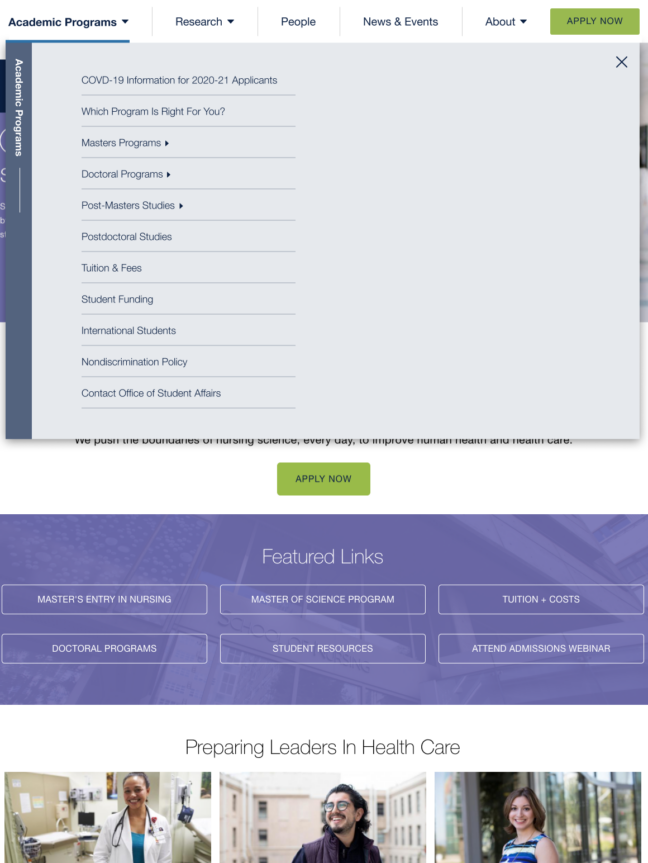 Highlighting the Apply process was paramount for not only their prospective students, but to solidify the institution's accreditation standards. The new navigation includes social media, a clear area for search and an 'Apply Now' button that gives visitors an easy route to next steps.
Clear Mission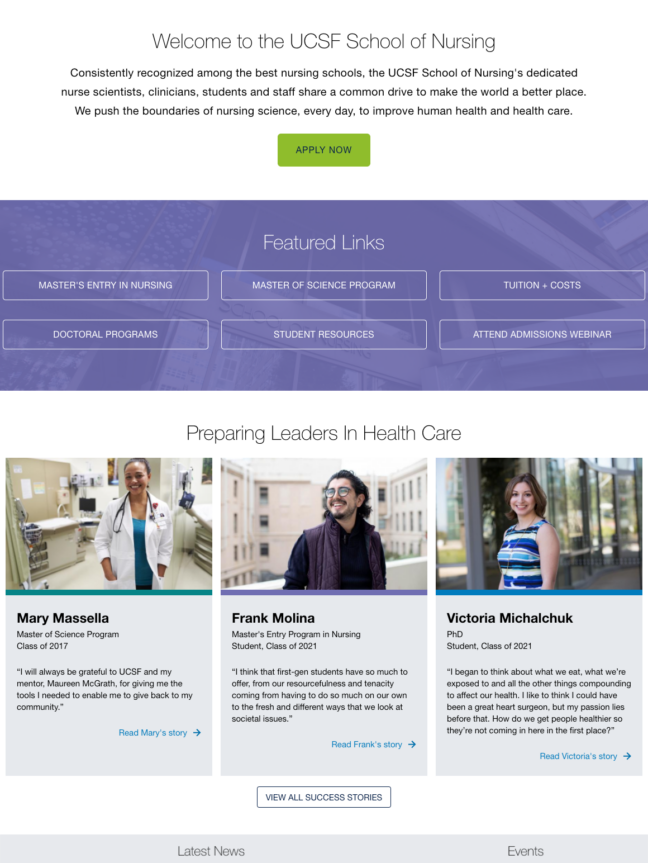 Until the redesign, there was no clear statement about what the UCSF School of Nursing stood for on their homepage. We elevated the message and included quick links to help users navigate important areas of the website.
Success Stories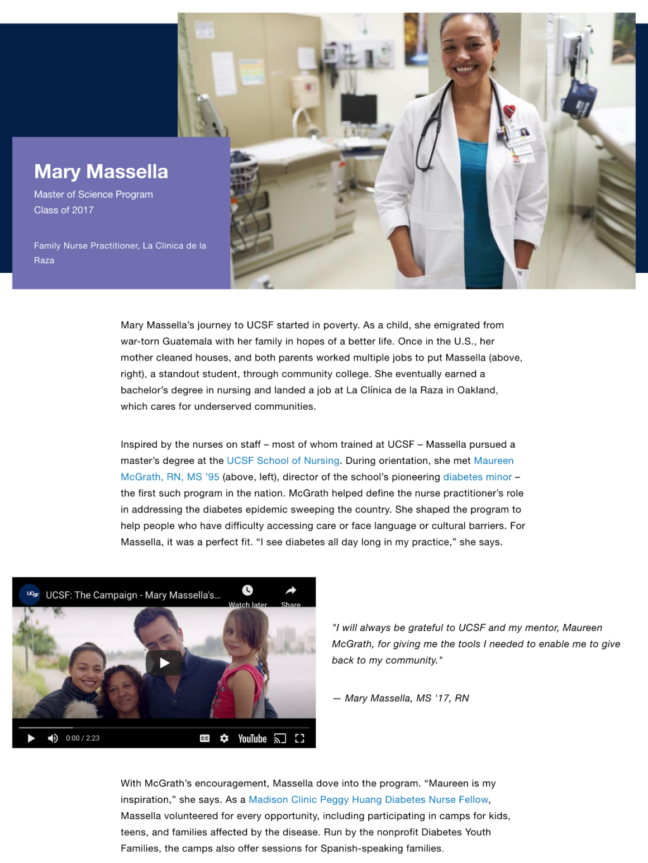 With so many powerful success stories for students at the UCSF School of Nursing, a critical goal was to highlight a few on the homepage. Following our 'small bites for big wins' mantra, we're now designing a new section to feature more success stories on the homepage.
The result
In the first three months after launching the redesigned homepage, views to the "Apply" page increased 9.3% — from 8,609 to 9,411 — and the internal stakeholder team is delighted with the changes.