We always look for excellent talent.
Don't see an opening that's a perfect fit? That's okay — keep an eye on us! We are growing fast, so new roles are posted all of the time. We're looking for qualified talent based in the USA and Canada to add to our ever-growing group of "Kanopians."
If you'd like to be added to our pool of potential Developer Contractors, please apply here (Contractors only).
No staffing agencies or overseas applications, please.
Kanopi benefits
Health Insurance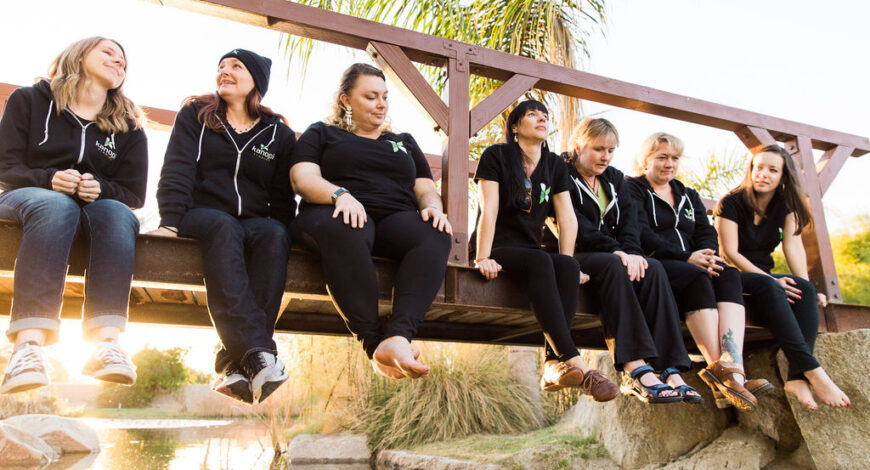 Comprehensive coverage
Kanopi offers comprehensive medical, dental and vision insurance coverage. For US employees, we offer several options through Aetna and MetLife, covering up to 100% of the total cost of health benefits for our employees. For Canadian employees, we pay for the employee and dependents portion of CAD Health and Dental
Professional Development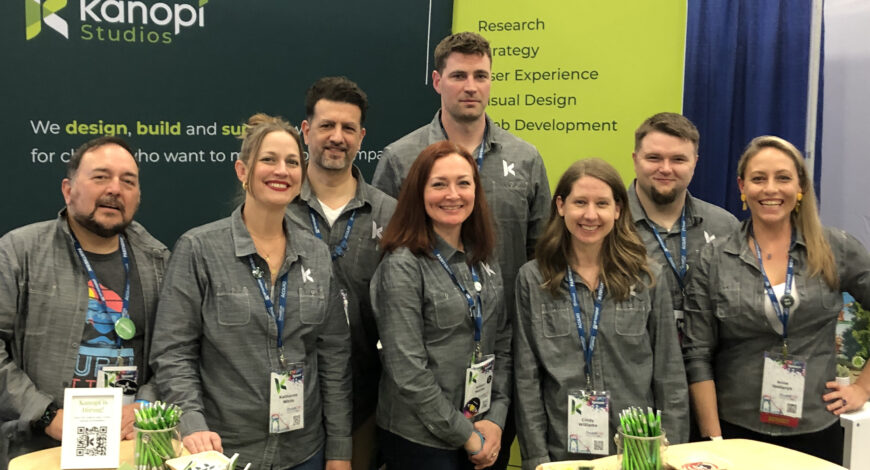 We love learning.
Kanopi provides every salaried employee up to $2,000 (US or CAD, respectively) per calendar year for the cost of conference or professional development expenses.
Paid Time Off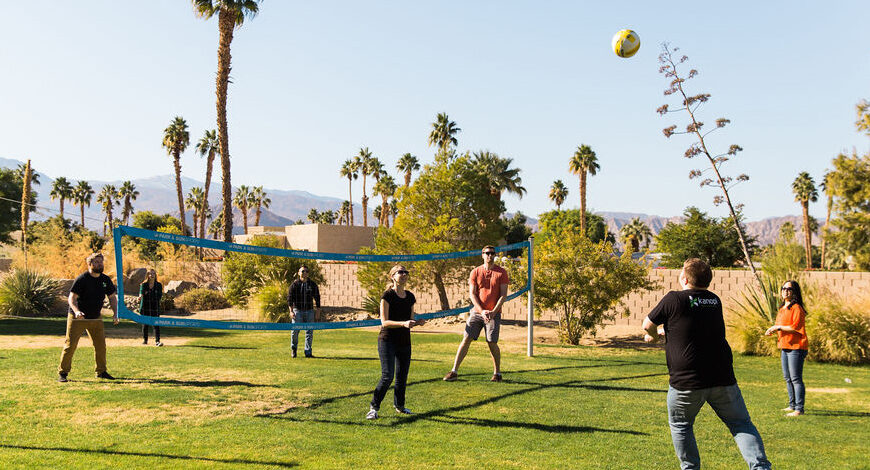 We believe in balance.
In addition to paid statutory holidays, Kanopi offers paid closure from December 24th through January 1st. We offer 10 days of Vacation, 5 days of Sick Leave, 5 days of ProDev Leave, and 3 days of Personal Paid Time Off to start. Vacation days increase to 15 days at the employee's 2nd anniversary.
Remote Work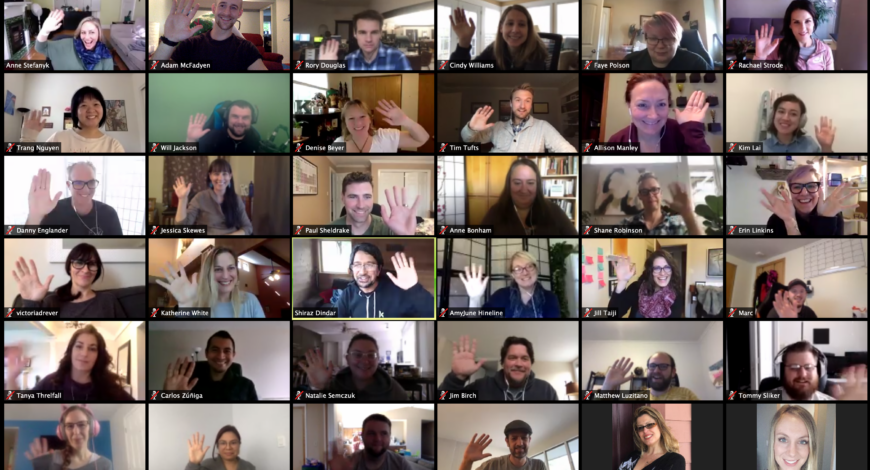 Work where you want.
Some people may not define this as a "benefit," but we do. We want to work with the best talent in Canada and the USA: by working remotely, we meet our talent any place they might be. Whether you work best in your backyard, in a shared space, or a favorite coffee shop, our use of remote tools allows us to collaborate with you wherever wifi may take you.
Additionally, we offer an annual remote stipend (that increases in value after your 3rd "kanniversary") to help you set up the home office that works for you.
Retirement Planning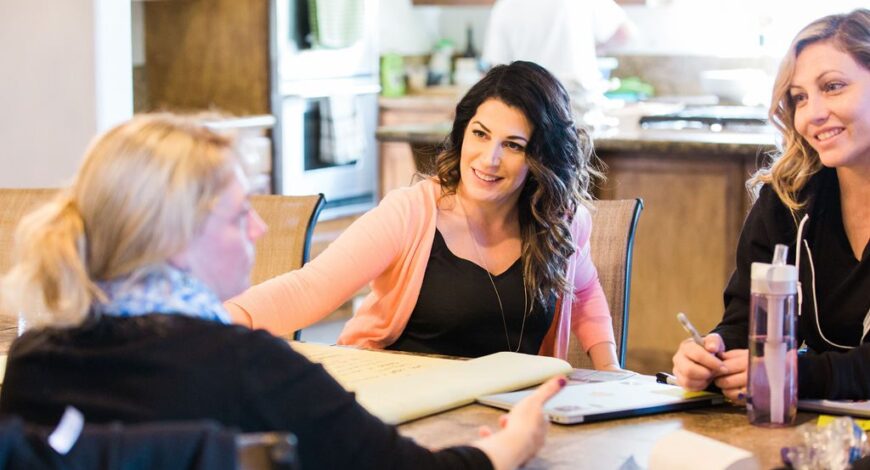 Plan for the future.
Kanopi's 401(k) Plan (US) and our RRSP/DPSP Plans (CA) are available to all employees after 90 days of employment. We provide a 4% employer match with a 5% contribution in both the US and Canada. Employees are fully vested at their 3rd anniversary. 
Additional Insurance Coverage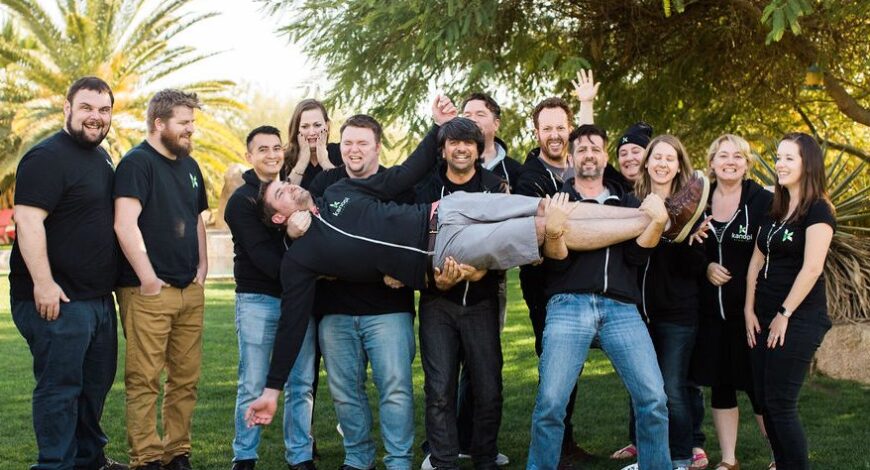 Extra help if you need it.
For all employees, our Short-term Disability policy, life insurance policies, and health savings plans will ensure employees are financially covered in the event of the unexpected and can focus on getting better.
Parental Leave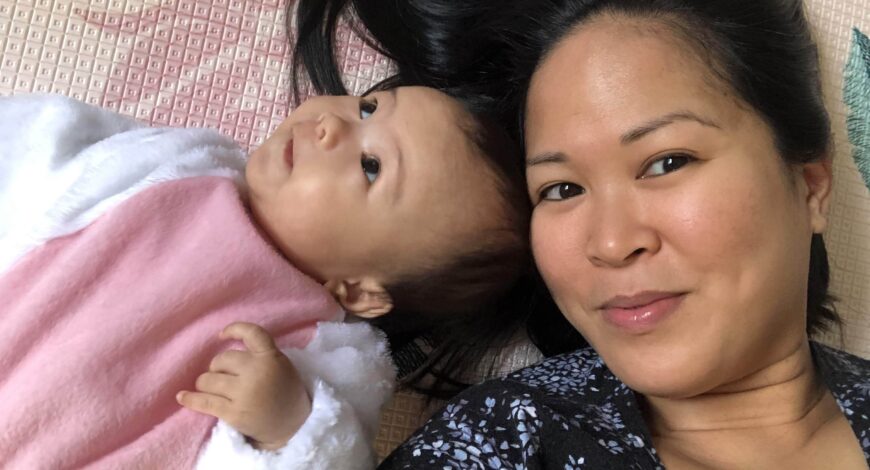 Because . . . family first.
Parental leave is available for the birth, adoption, or fostering of children for our US and Canadian employees. Canadian employees are covered under applicable provincial and federal laws. In addition to any applicable state leave laws, US employees are eligible for up to six weeks time off, fully paid and an additional six weeks time off, unpaid. Full-time off allowance varies depending upon tenure. 
Community Time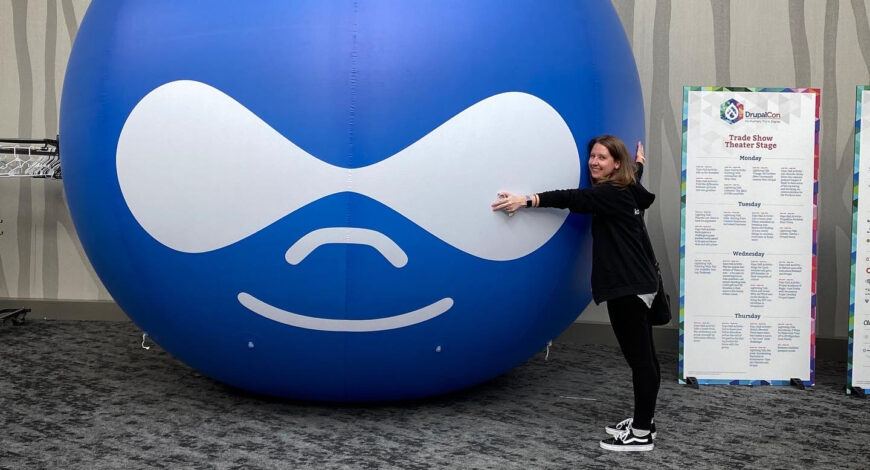 Contribute back to the community.
We offer 4 hours per month (on us) for employees to contribute toward the Drupal and/or WordPress communities, or mentoring in another capacity, during work hours. And, if you contribute in your spare time, we have a program to reward you for that, too.
Collectively, we spend around 1,000 hours annually in community time. We also give back to the Drupal Project by supporting projects and working in the issue queue.
Profit Sharing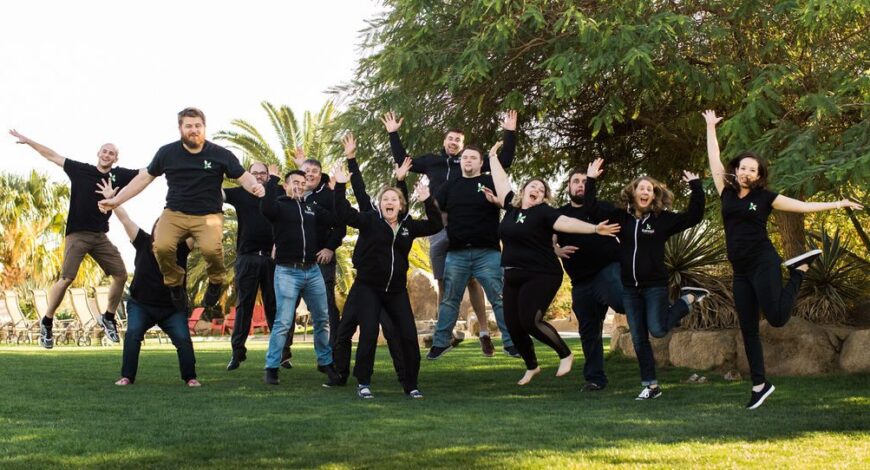 Sharing is caring.
When Kanopi has a sufficiently profitable year, we provide profit sharing to all employees who have been with us for three years or more.
Inclusivity & Diversity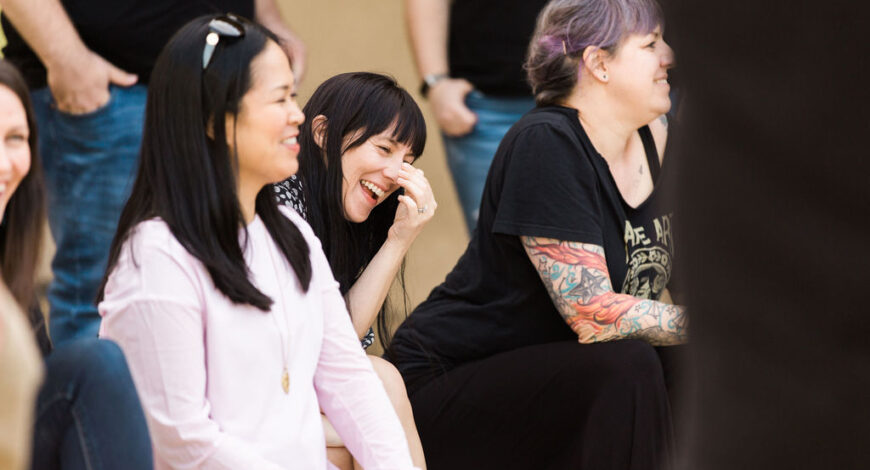 Diverse teams are better teams.
At Kanopi, we believe a variety of backgrounds, experiences, and voices make for a better workplace and better work. We are a company seeking a diverse, inclusive client base dedicated to making the world a better place. Some clients do this via their mission, and some do this through allyship, service to, and connection with, marginalized and disenfranchised communities. We are looking for candidates who share our passion for our clients and who are dedicated to the communities they serve.
Some employee statistics over the past year (as of January 2023): 
86% of leadership are female or non-binary
48% of all employees are female or non-binary
51% of employees are over the age of 40
25% are persons of color
5% are people who are disabled
11% identify as LGBTQ+
But we can do better. We strongly and enthusiastically encourage people of color, individuals who identify within and beyond the LGBTQ+ spectrum, women, and people with disabilities to apply. No staffing agencies, please.
And more!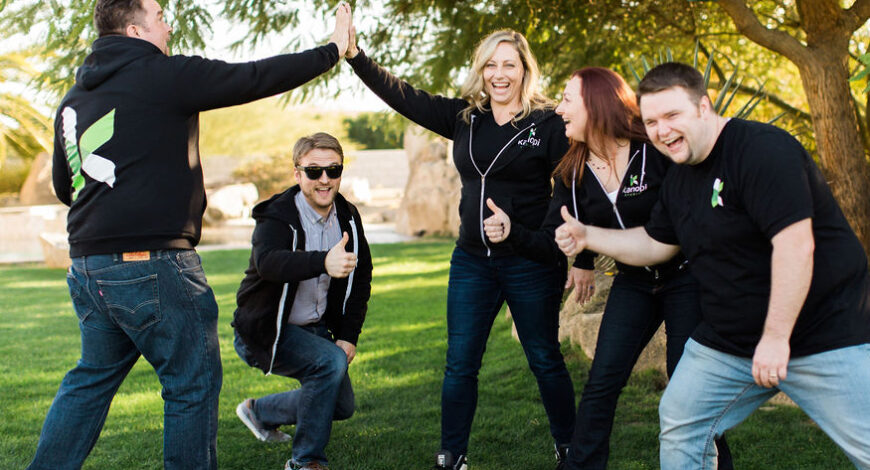 Basically, we support you.
At certain milestones you'll get Kanopi swag, and lots of it. You'll also get great memberships, an annual remote stipend, and other cool stuff on your birthday and "workiversary." Besides recognizing each other daily with virtual tacos, we also love recognizing other important milestones, like a new baby, a new house, or graduation from school. We go beyond simply paying you for being a solid employee. We're always coming up with ways to celebrate Kanopians to support them and what makes them happy.
Have more questions about a particular benefit? Contact us at hr@kanopi.com
Our values guide us to work in harmony with each other to create great outcomes.
We value human connection. We are #BetterTogether.
We value being #Nimble and helpful.
We value #Clarity.
We value that when something is complex, we #OwnIt.
We value contributing #Trust daily.
We value supporting our #Community.
We value expressing #Gratitude.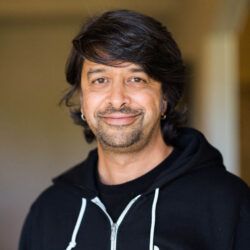 ---
Having coded remotely for almost 20 years as either a solopreneur or lone remote worker in an otherwise office-based company, working with the entirely distributed Kanopi team has been really satisfying. Working for a company that structures itself accordingly has made me happier. Happiness makes us productive, and being distributed makes us dynamic. You might say we are naturally agile.
Shiraz Dindar
Senior Drupal Engineer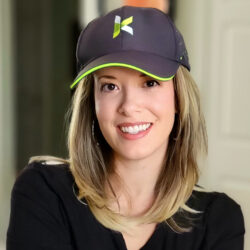 ---
Kanopi Studios is the third company I've worked for remotely, and it is by far the best!  What sets Kanopi worlds apart is the team communication.  Kanopi is excellent in staying in touch via Slack and video chats.  Anne does an amazing job balancing work and play for our team. I love working remotely for the benefits it provides my family, but I previously always missed the social aspect of an in-office environment.  At Kanopi, I no longer do!
Kim Murphy
Visual Designer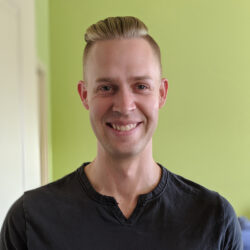 ---
Kanopi provides the best benefits of working remotely and of a office atmosphere. There is so much I love and appreciated about Kanopi to rave about just one is difficult. The freedom that it provides an employee is that of remote contractor, all with the structure of an office employee. I have worked remotely for nearly 10+ years, and Kanopi has done it right! The amount of talent under its roof is astounding. Everyday, there is something to learn from a coworker.
Shane Robinson
WordPress Engineering Manager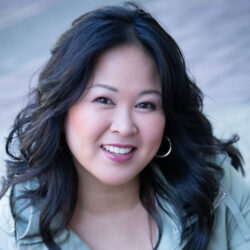 ---
I love the positive rapport among the team, the unique ability to work autonomously and yet very connected via messaging and video chats with my international colleagues, and the freedom to build the life I want. It can be crazy at times, but it is up to me how I manage the crazy! I love, love, love it here. #KanopiLife
Darlyne Dolap
Cultural Ambassador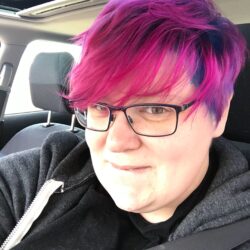 ---
I am so glad that Kanopi and I found each other. I enjoy 'coming' to work every day to work on meaningful projects with great people. Kanopi fully supports their staff, both at work and in their daily lives. There is a wonderful sense of community and collaboration in this remote agency that is purposefully created and maintained by everyone in it.
Faye Polson
Senior WordPress Engineer