Cindy Williams
Drupal Technical Lead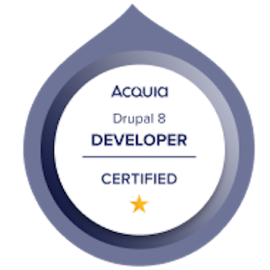 Building websites since 1997, Cindy enjoys making clients happy by helping them to resolve their website issues, empowering them to effectively update their content, and making their website an invaluable tool for their business. Cindy started her career as a support developer at an agency, where she stayed for 10 years assisting the client services department with troubleshooting, updating, and enhancing client's websites in both WordPress and legacy systems.
Next Cindy found herself in higher education, working as a web designer/developer at a local community college, building a new, responsive website for the college using Drupal 8 and custom modules. She also designed and developed campus-wide digital signage system using Drupal 7 and JavaScript, and administered and supported the college's departmental WordPress websites.
For Kanopi's clients, Cindy works on Drupal support projects on both the front- and back-end: fixing bugs, implementing new features, building new sections, and keeping websites updated and accessible.
Outside of work, Cindy loves to participate in craft fairs, travel, read, and hang out with her husband and two kids.
---
Skills
Drupal 7/9 module development and theming, WordPress, WooCommerce, HTML5, CSS3, Sass, Twig, PHP, JavaScript / jQuery, MySQL, Bootstrap, responsive theme development
Favorite Game
Scavenger hunts, Geocaching
Favorite Places
Home with her family. Hawaii. New York City. Locally-owned book and coffee shops. Yarn stores.
Did you know?
Cindy loves to knit and crochet.