If you're looking to refresh your nonprofit website, you're in good company. According to the 2023 Nonprofit Tech for Good report, 68% of nonprofits have redesigned their websites in the past three years.
Nonprofits are making significant progress when it comes to creating mobile-optimized, secure, engaging websites that support their missions.
We want to help you advance your organization's mission by highlighting the website elements that create an impactful nonprofit online presence. In this post, we've rounded up the best nonprofit websites to provide some inspiration as you tackle a refresh or rebrand.
We've grouped each website based on a best practice that's reflected in the site's design or structure. We'll explore the following categories:
Stick around at the end of the post for tips on working with a professional web development agency to create a website that empowers your nonprofit's community.
As you browse this list, take note of the website elements that you may want to incorporate into your organization's site. There's no shame in borrowing from other sources that inspire you!
Best nonprofit website designs
The best nonprofit websites offer seamless UX and a stylish, professional, uniform design. Top sites have a content strategy that meets their users' needs and considers how offline moments connect with online ones. They understand their users' generational differences and provide a tailored UX that reflects this, with flexible giving options and coordinated online and print experiences.
With these qualities in mind, here are a few of the best nonprofit website designs and what makes them great. We've compiled a variety of designs, from more creative to more straightforward examples, to provide a full overview of the current state of nonprofit web design.
Based in Toronto, the Equal Opportunity Community Initiative (EOCI) is committed to improving the lives of vulnerable children, providing them an equal opportunity to reach their full potential. They prioritize five pillars to reach these goals: education, training, community, social mobility, and essential life needs.
Why Equal Opportunity Community Initiative's web design stands out:
The EOCI's branded online donation page provides a seamless giving experience.
They have quick links to essential resources, providing different users with a clear starting point as they begin their journey through the site.
Engaging photos of the organization in action on the homepage helps visually tell the success story of the EOCI.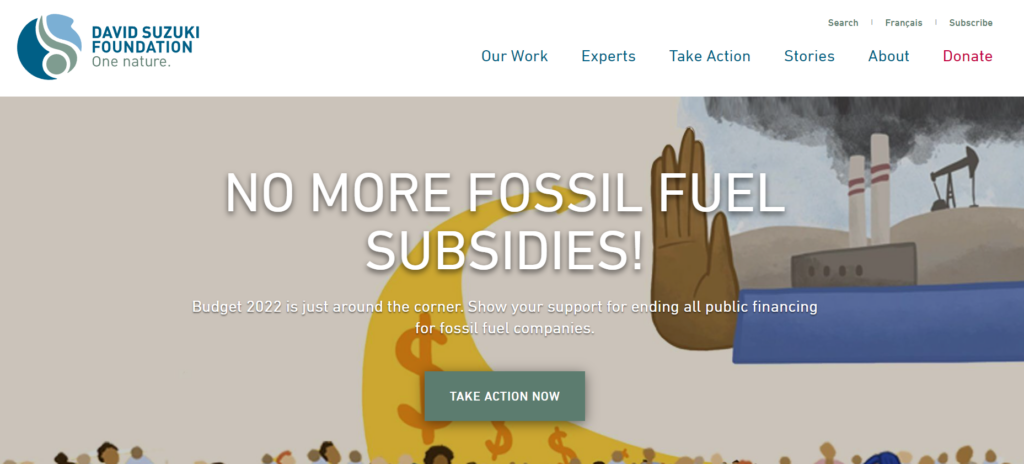 The David Suzuki Foundation is dedicated to fighting climate change, restoring nature, and creating more sustainable communities. The foundation's initiatives range from protecting caribou habitats in Ontario to supporting youth-led climate-related lawsuits.
What we like about the David Suzuki Foundation's web design
The DSF website is genuinely accessible, with concise and accurate alternative text for images on every page of their site.
Their straightforward user journeys for visitors who want to take action from the homepage, whether they wish to act online, locally, or in their own backyard.
The David Suzuki Foundation provides several flexible and innovative ways to give, including monthly and one-time donations, donating stocks, or virtual gifts.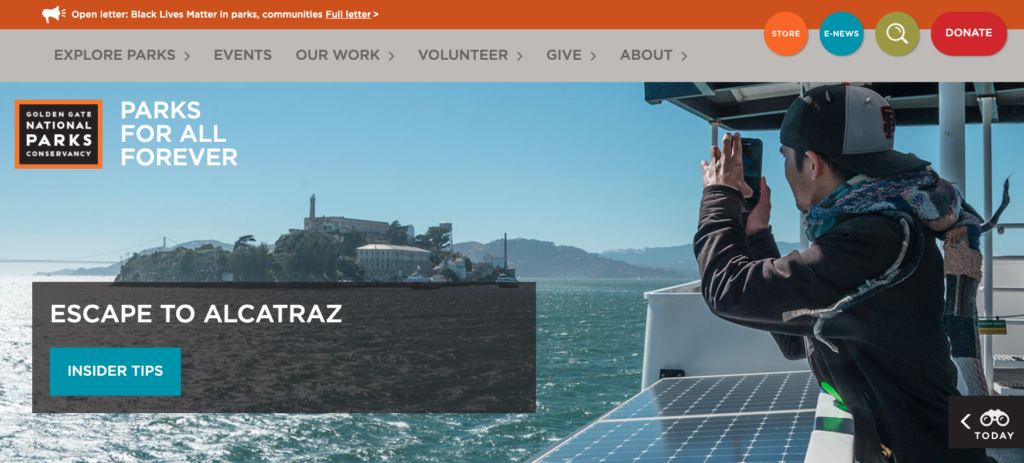 The Golden Gate National Parks Conservancy is dedicated to preserving the Golden Gate National Parks to be enjoyed by current and future generations. To accomplish this aim, the Conservancy focuses on four main areas: trail and park improvements, education and youth programs, ecosystem and wildlife conservation, and community programs and social impact.
What's great about the Golden Gate National Parks Conservancy's web design
As part of Kanopi's continuous website improvement program, ongoing improvements have resulted in a 31% decrease in bounce rate.
Their embedded searchable directory within the homepage makes it easy for users to look up the park they're interested in quickly.
They have clear user pathways for park visitors, volunteers, and donors from the homepage.
Best nonprofit websites for storytelling
Supporters want to be part of a winning team. Focusing on successes allows the user to envision how their time and donations will make a difference. Stories of building others up both resonate and empower donors to join your nonprofit's ongoing journey.
Take inspiration from the following nonprofit websites that excel at compelling storytelling.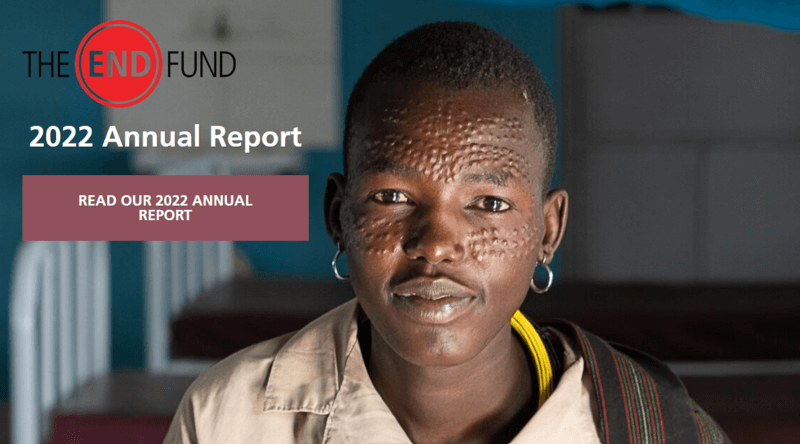 The END Fund is a nonprofit devoted to mobilizing resources to address neglected tropic diseases. The organization uses donations to fund much-needed treatments. Their website places a major focus on their impact, with plenty of statistics related to their cause and programs.
Unique features of the END Fund website include:
The site places an impressive focus on transparency and accountability, with a large and prominent annual report CTA on the homepage.
The homepage clearly lays out the issue the organization addresses, giving visitors a solid understanding of the problem before diving into ways to help.
The website highlights three funds for supporters to donate to, providing more flexibility in allowing donors to choose campaigns that speak to their passions.
Sign up for our newsletter to get more web design best practices right in your inbox!
Empower Your Donors with an Optimized Nonprofit Website
As a nonprofit marketing professional, you might have plenty of creative and innovative web design ideas buzzing around in your head, but no clear picture of how to implement those ideas. That's why working with a web design and development agency is often the best way for nonprofits to fully optimize their websites.
Web design agencies like Kanopi can help manage your website redesign process, using their years of experience, best practices, and visitor research to guide the way. Kanopi will support your nonprofit website development and design from start to finish, offering services such as:
User research
Content strategy
Website design and development
Ongoing support
Plus, working with Kanopi allows you to adopt a continuous improvement approach for your website, keeping it updated and effective as best practices evolve. We'll ensure your website is positioned for long-term growth and designed to help achieve your goals, whether that's growing your advocacy efforts or increasing your online donor audience.
Looking for a few additional resources to help strategize your web design approach? Check out these guides and resources: