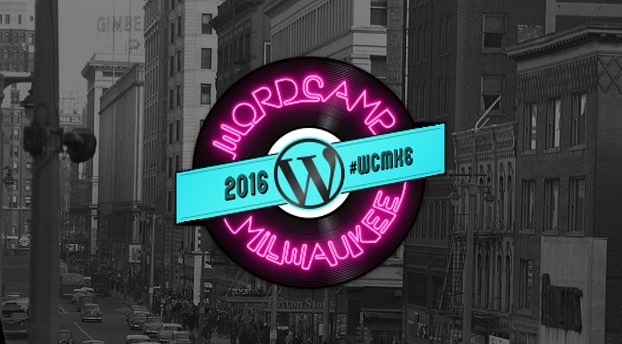 WordCamp Milwaukee is an awesome WordCamp, and not just because they have a bacon bar (although that is legendary)! With somewhere in the neighborhood of 150 attendees, there were three tracks that catered to folks at various levels of experience and interest. One unique feature this year was an Immersion track on Sunday where people got a complete walkthrough of custom theming a WordPress site.
Milwaukee is a sleeper of a city – it's on no one's radar, but it's amazing! There are great transportation options, an inviting riverfront and beach, lots of different eating / dining / shopping establishments, a variety of museums and concerts, and festivals! There are always festivals going on in Milwaukee. They're hard to avoid, and why would you want to?
Along with many other wonderful companies that are involved in the WordPress community, our friends at Pantheon were one of the sponsors of WCMKE. It was good to see them there showing off the various features of their hosting service.
There are hundreds of WordCamps every year, but WordCamp Milwaukee stands out for it's great program and location, but most importantly, it's the people who make it awesome!
Session Recap and Slides
CSS Sanity with Sass and the Inverted Triangle Method
My presentation provided a quick introduction to Sass and a more thorough walk-through of the Inverted Triangle Method of organizing Sass (or CSS) code as part of the Advanced track.
You always start with the best of intentions. The parent/starter theme that you begin you custom site with has a beautifully laid out style.css file. You do your best to keep everything organized and logical, but in the throes of deadlines and CSS frustrations, things get ugly. Maybe you've heard of Sass and don't know how to begin. Maybe you've used Sass and aren't quite seeing the light yet. This presentation shows you how to begin with Sass and how to use the Inverted Triangle way of organizing Sass to help you keep your sanity throughout the entire project.
You can view the slidedeck now and the presentation should eventually be posted to WordPress.tv