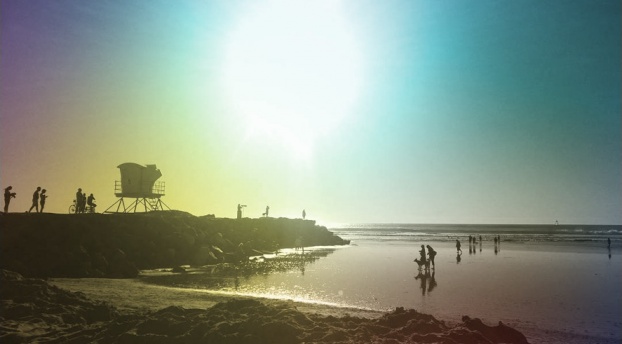 What a great event and we finally have all the sand out of our shoes! Reflecting on our time at SANDCamp last weekend we really enjoyed meeting new people in the Drupal community and getting to learn about Drupal in beautiful San Diego. Kanopi represented with two of its own – Darius Garza, one of our Designers and Jason Savino, our Senior Drupal Engineer – both of whom conducted a training and a session. They also got to attend the camp and share what they learned with the rest of the Kanopi team.
It is always great to attend a conference where sessions are full, people are engaged and everyone is excited about development. The main buzz for this year's camp: moving from Drupal 7 to Drupal 8. There was also a lot of interest in JavaScript and headless drupal. This year's conference seemed to focus more on the technical development, coding, and programming.
We want to thank everyone who attended Kanopi's sessions at SANDCamp. The Intro to Backdrop CMS, in collaboration with Backdrop CMS, was well attended. We really enjoyed the interest and engagement – as well as the curious nature of our session participants. Our last session – Themer Friendly Module Development – had a good turn out as well (given people were excited to get the party started).
There were a lot of great sessions but in particular, we found Pantheon's half day drupal development session very informative. Starting out pretty introductory and informational, it jumped right into the technical backend quickly. It provided valuable insight and knowledge in how to use Pantheon for yourself or your clients, and successfully manage version control, develop environments, understand how to use their high-performance tools, as well as a lot of other tips and tricks for using the platform to its fullest.
All in all, it was a fun and productive conference. The vibe was great and we loved presenting to an amazing crowd. Thanks to all for making it such a great experience and look forward to seeing everyone again next year!