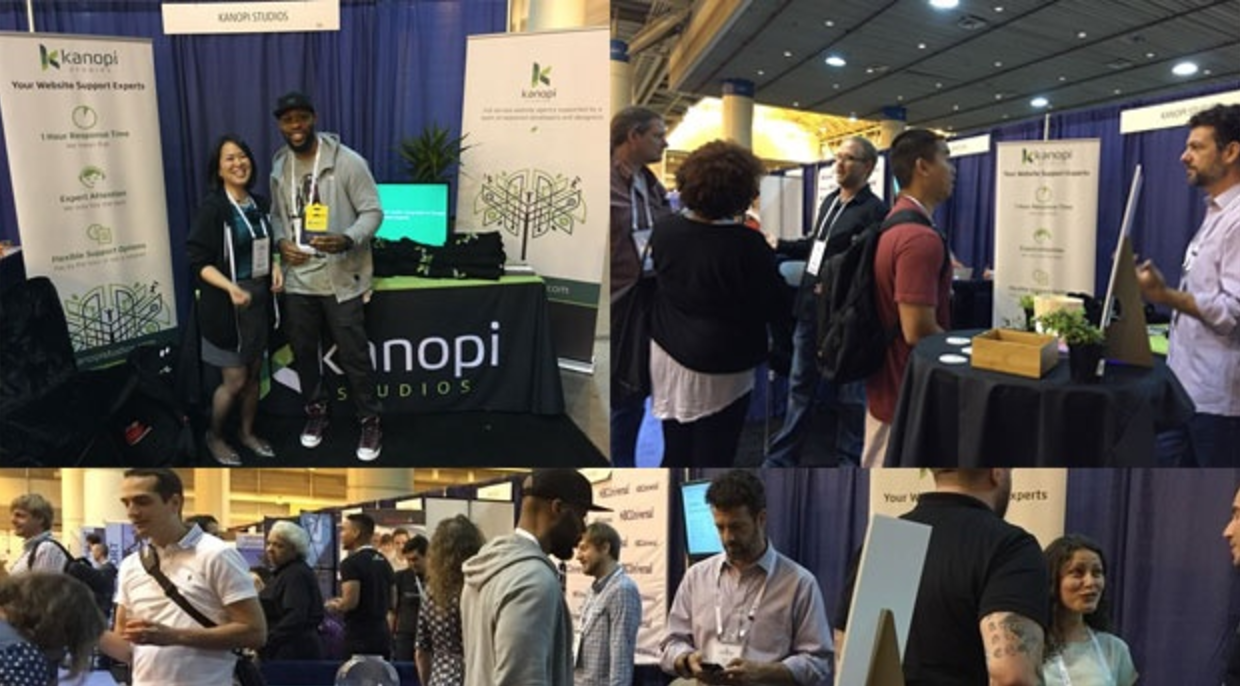 What a blast! We're back from a great week at DrupalCon 2016 in New Orleans. We were thrilled to participate in this conference in so many ways – presenting sessions, attending workshops, exhibiting on the show floor and sponsoring the conference. As a web development firm that specializes in Drupal, and is distributed around the country, it's great to connect in person with others in the Drupal community, but also with our own team members. We managed to fit in some time to explore what NOLA had to offer – stopping at Redfish restaurant, BB King's House of Blues, and the Palace Cafe.
Session Recap
Becoming a TPM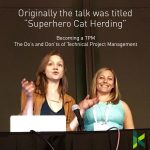 Co-hosted with Jessi Fischer from Pantheon and Kanopi's own CEO Anne Stefanyk broke down the do's and don'ts of Technical Project Management (TPM). Originally titled "SuperHero Cat Herding", attendees learned the difference between traditional project managers and technical project managers, as well traits that make up a successful TPM, tips and tricks and the ultimate TPM toolbelt – all within a pretty cool cat-themed deck. Listen to the session – or review the slidedeck.
We loved all the positive feedback we received on our presentation. Check out this little 'review' of our session from Acro Media.
---
Live The Dream, Work Remote: Building a Successful Distributed Drupal Shop
It was standing room only for Anne's session on how to successfully create and run a distributed Drupal shop. As this new style of working virtual/distributed becomes increasingly popular, attendees learned how to recruit and retain the right talent, key communication tools and processes, as well as, how to successfully work with clients when team members are in different time zones. Listen to the session (our Q+A session went overtime and we got kicked out of the room) – or review the slide deck.
---
"Must be Intuitive and Easy to Use": How to Solidify Vague Requirements and Establish Unknown User Needs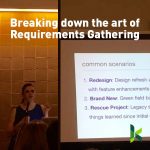 Our resident UX expert Vanessa presented on a key topic most designers/developers/PMs have encountered: how to solidify vague requirements from clients and turn them into user needs. Another full session – attendees walked away with tips for the next project to better identify project objectives and limitations, identify critical success factors, and defining project deliverables. Listen to the session.
---
Our Giveaway Winners
Being a distributed team, we rely on good Wi-Fi to help us work when and where inspiration hits – so we wanted to give folks at DrupalCon a chance to experience it too with Wi-Fi USB sticks and our Airbnb gift card grand prize! Our contest had such positive feedback – and lots of entries. Thank you to everyone who entered our contest and congrats to ALL of our Winners
Airbnb Grand Prize Winner:
Johanna Brams
Wi-Fi USB Winners:
Adam Kapp | Mary-Kate Carr | Joseph White | Chris Ospring | Ryne Emory | Brandon Thompson
A big THANK YOU to everyone who attended, sponsored and presented at the Conference. Your inspiration, excitement, innovation and overall commitment to the community is what makes working in Drupal so amazing. And of course – a shout out to the conference organizers – 'cause without you, this conference would not be possible.