Today's nonprofit leaders understand the importance of a well-developed website and online presence.
To ensure your mission has as much exposure as possible and effectively inspires giving, you need a content management system (CMS) that represents your organization and meets all of your online fundraising needs.
In this guide, we'll be talking about the Drupal CMS, a popular system that can support organizations of all sizes and fields.

What is the Drupal CMS?
The Drupal CMS currently powers 1.4% of all websites with a 2.2% share of the entire CMS market. As an open-source platform, Drupal is free to download and provides baseline functionality and features for nonprofits.
From there, you can expand Drupal's framework thanks to its vast community of coders. With over 47,000 modules to add to your core platform and almost 3,000 themes to brand content to your mission, your website can adapt and grow with your organization's needs.
Drupal has released multiple versions over the years, and several older versions are still in use alongside their newer counterparts. Drupal 9 was just released in June 2020, and Drupal 7's end-of-life date extended to 2022. Take the time to research each version to understand which is best for your nonprofit (though we'd recommend Drupal 9 for the smoothest migration process).
We have a dedicated article on Drupal planning and development if you want to take a deeper dive into the versions of Drupal and future planning for a Drupal site.
What are the benefits of Drupal for Nonprofits?
At a quick glance, the Drupal CMS seems easy-to-use and set up, but its benefits don't end there. Here are some of the top reasons why your nonprofit can thrive with the Drupal CMS:
Cost — Because Drupal is an open-source CMS, its software and source code are made freely available and can be redistributed or modified. That means anyone who wants to use Drupal can.
Scalability — Thanks to Drupal's modules and themes, its platform is completely scalable and prepared to grow as your organization does.
Custom coding — Drupal can accommodate more complicated websites with its custom coding and themes. Use Drupal to customize content types, fields, and content presentations to support any of your content strategies. Drupal even allows you to apply different administrative themes to your website or use your public-facing theme as part of your site management and editing experience.
Multiple user permissions — If you have multiple users, Drupal has a built-in access control system where you can create new visitor and administrator groups with granular permissions. Add anywhere from a few users to hundreds of thousands.
Robust features — Take advantage of Drupal's core features as well as the growing list of community-made modules. Because Drupal's community of developers is constantly working, there are always new modules and upgrades that you can leverage.
Security — Drupal's enterprise-level security and ability to provide in-depth security reports are some of its top features. This is why Drupal is used by government institutions and other large, security-conscious organizations.
Multilingual in Drupal core — Starting with Drupal 8, your content can be presented in multiple languages without any additional steps on your part. There are four core modules in Drupal 8+ that allow full translation of every part of your site.
Integrations — Along with its modules and themes, Drupal also integrates with a wide range of third-party applications including Salesforce, Marketo, Hubspot, SugarCRM, Xoom, PayPal, SAP, PHP Cart, social media platforms, and Google checkout.
3 Nonprofit Drupal Websites
Gain inspiration for your nonprofit site and see Drupal in action by exploring successful nonprofit websites! To help you better determine if Drupal is the right CMS for you, here are three examples (the first two being Kanopi clients) of real nonprofit websites created with Drupal.
1. Covenant House: Drupal Nonprofit Example
Covenant House International has helped millions of homeless, runaway, and trafficked youth for over 40 years. Their mission aims to treat all young people with respect and unconditional love, so increasing their online presence is a critical component of their fundraising efforts.
Here are some of their website's standout features:
Adaption for both desktop and mobile viewing.
CRM integration with specialized forms to improve Covenant House's donation submission and donor tracking, helping them reach their organizational goals faster.
Dedicated portal for virtual events, additional information about their initiatives, and donation forms.
Read our dedicated Covenant House case study to learn more about Kanopi's role in building their website.
2. NCBI: Drupal Nonprofit Example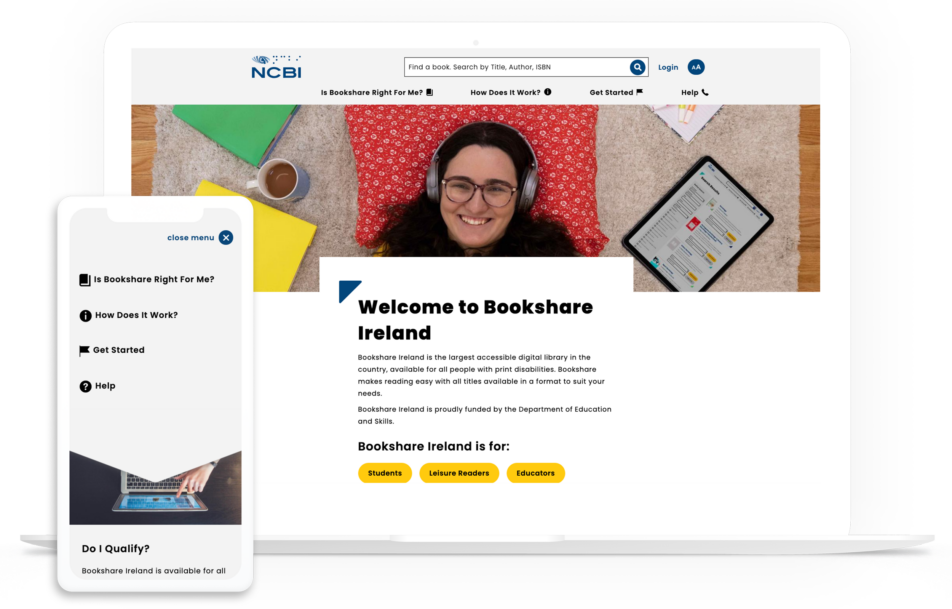 The National Council for the Blind (NCBI) aims to decrease visual impairment reading barriers across the globe and provides digital opportunities for both learning and literacy.
One of NCBI's goals is to create accessible learning and literacy worldwide, and their website needs to support this mission. That's why they chose Drupal for its high customizability and AAA compliance, the highest possible level of online accessibility.
Here are some of their standout website features for nonprofits:
AAA compliant site with considerations for users with visual impairments, including color contrast, font families, and even font size.
Customized search functionality to highlight book listings and make downloading easy.
Multimedia content to tell NCBI's story beautifully.
Read our dedicated NCBI case study to learn more about Kanopi's role in building their website.
3. Audubon: Drupal Nonprofit Example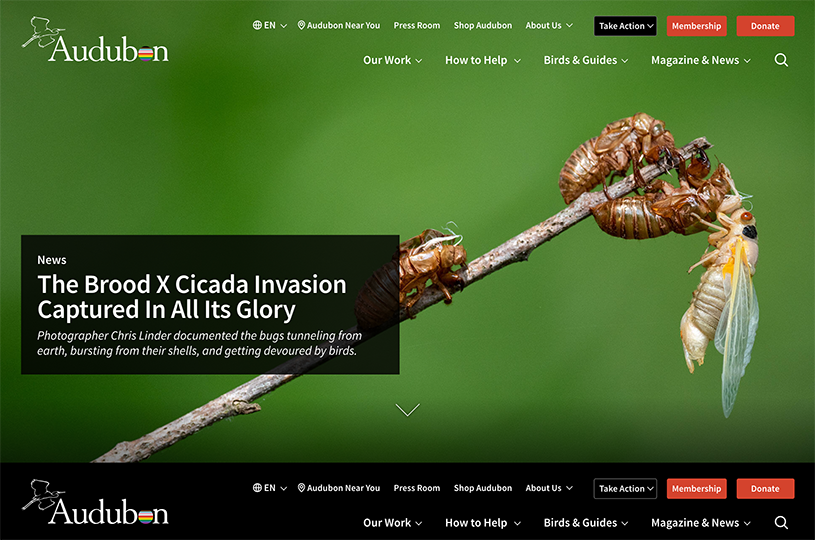 The National Audubon Society is an American nonprofit environmental organization dedicated to the conservation of birds and their habitat. Before using Drupal, the National Audubon Society had over 100 subdomains, difficulty editing and managing all of their content, and a lack of access-level restrictions.
The National Audubon Societies needed one unified system and chose to merge their sites together using Drupal's platform. With this change, they were able to:
Multiple language versions of the website.
User permissions granted to the appropriate staff members.
Ample security for all modules.
Curious to learn more about this project? Check out Drupal's dedicated case study on The National Audubon Society.
Drupal for Nonprofits: How Kanopi Can Help
What can partnering with the right nonprofit technology consultant do?
At Kanopi, we can help your nonprofit not only determine whether Drupal is right for your mission but also develop your site and set it up for long-term growth.
With Kanopi's team, you gain support from professionals with years of working with mission-driven clients and access to their expertise in digital nonprofit strategy. We partner closely with large and sophisticated organizations like yours to outline your nonprofit's online goals, determine how the Drupal CMS can further those goals, and create a plan to put them into action.
Not only are we fully updated on the latest nonprofit industry trends and Drupal updates, but we also take a continuous improvement approach to site development. Instead of waiting for CMS updates, we regularly recommend improvements and adjustments, like navigation strategy and SEO fixes, so that your site is always valuable and well maintained. This way your nonprofit website grows with your organization and services.
Features of Kanopi's Drupal Maintenance Service
Here are some of our top Drupal maintenance and support services:
Module and plugin updates
Bug fixes and security patches
Development modifications
Updating content types/views
Third-party integrations
CSS/HTML changes
Commerce updates
Performance enhancements
Web accessibility optimization
Technical SEO optimization
When you partner with Kanopi, you get more than the typical Drupal support and maintenance package. Our team goes above and beyond and aims for the highest quality development work.
Whether you need monthly support, which starts at $5,000/month, or a full website rebuild, which starts at $150k, Kanopi is dedicated to taking your mission to the next level and ensuring your online presence represents your prestigious organization accurately.