Extend the life of your website through continuous improvement
At Kanopi Studios, we love building websites from scratch. But we also know there are a lot of sites out there that can deliver value for years to come if they are given the right love and maintenance. That's where Kanopi's continuous improvement team comes in. They come to the rescue every day, helping our clients solve problems of all shapes and sizes.

"Our number one goal is to empower clients to get the most out of their website investment," says Denise Beyer, Kanopi's Director of Support. "We're here to help you use WordPress or Drupal to their fullest potential to achieve your organization's goals."

A typical day for the continuous improvement team is an ongoing series of small wins, such as making critical security updates for more than 88 client sites in a single 24-hour period. But they are also adept at supporting sites through strategic user experience, design, and development upgrades.

Below, we've listed some recent big wins that stood out to the team.

1. Certent's marketing pivot provides a stronger site experience
Kanopi started working with Certent after a long-time client switched jobs and brought the Kanopi team on to support her in her new position. Certent is a cloud-based software company that helps with equity compensation management, reporting, and disclosure. Certent's technology staff had recently launched a redesigned website that didn't fully address the needs of their marketing team. Since their site was already live, the timeline for making updates was minimal. The Kanopi team jumped in to refresh essential pages on the site, including the homepage, customer success pages, and other elements. The goal was to make key benefits clear, put user needs first, and inspire action. The result was a beautifully updated homepage that supported marketing with well-organized, compelling content and design.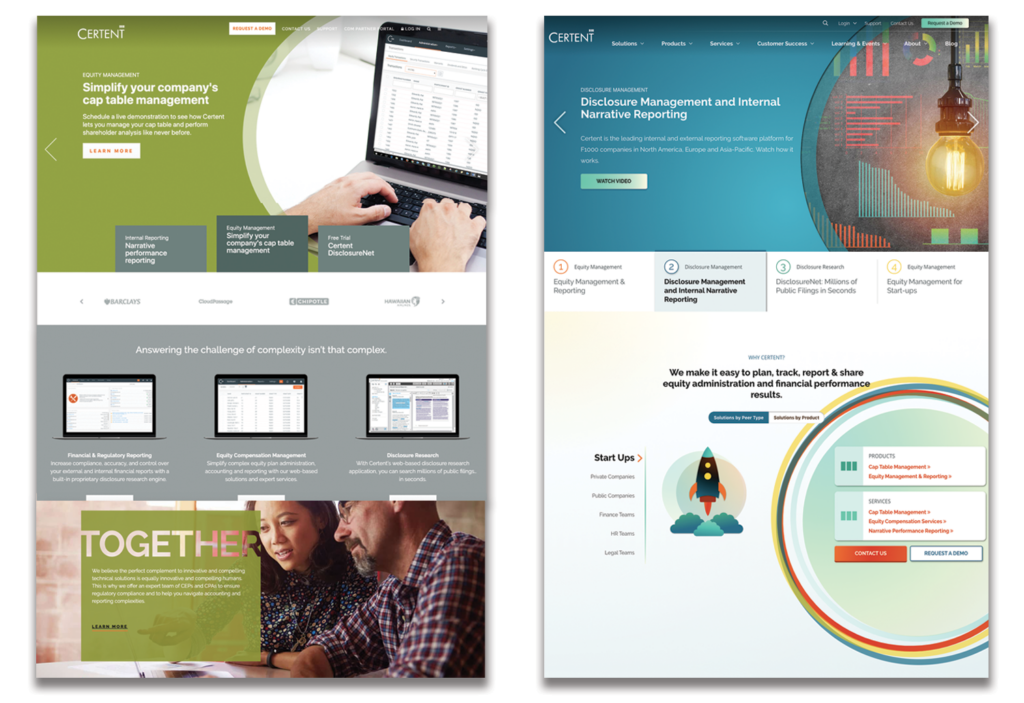 2. R4D LNCT updates support growing programs and respond to user feedback
Kanopi's build team completed a successful project for R4D LNC, a nonprofit organization that provides collaborative learning to support immunization programs in developing countries. Since this was the organization's first website, they knew they would have a lot to learn after hearing user feedback and analyzing site data. In addition, a large portion of the site's users have limited exposure to technology and use smartphones as their primary way to access the internet. After launch, the LNCT team looked to Kanopi's continuous improvement team to ensure ongoing updates that would make the experience even better for their users. The team helped LNCT refresh its homepage for improved ease of use, update filters to support additional resources, enhance accessibility, add a blog, and more. The LNCT team shared the site's updated with key member countries during an international event and received glowing feedback on their improvements and attention to user needs.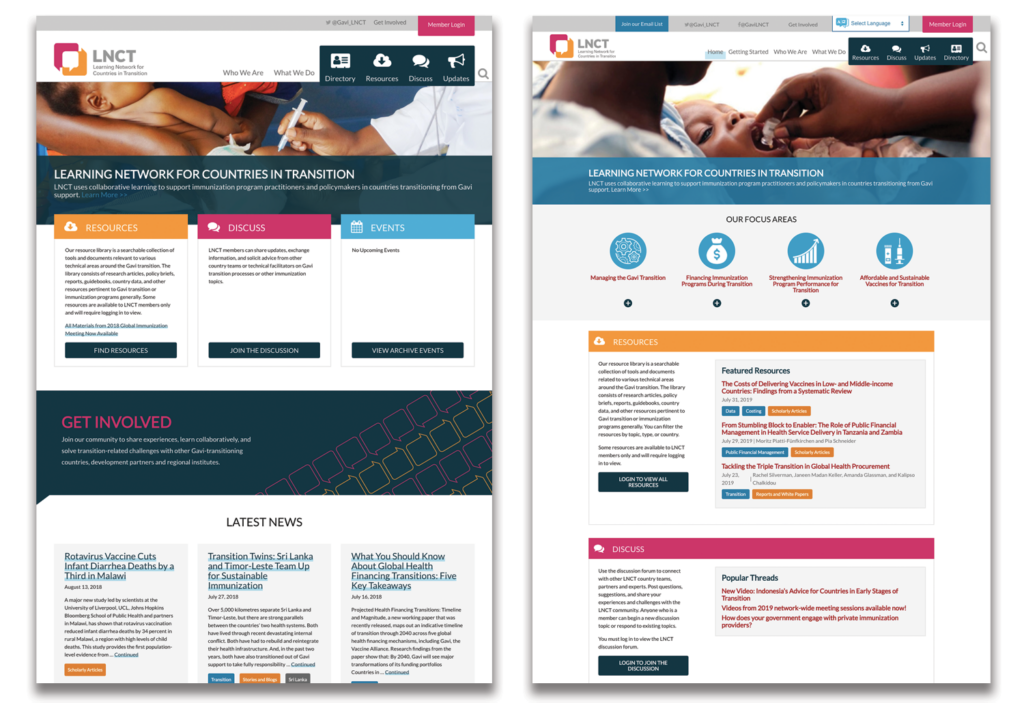 3. COIT's franchising update aids lead capture
COIT Cleaning and Restoration, a long-time Kanopi Studios client, needed to redesign their franchising experience to welcome leads into the COIT family. They wanted a look and feel for the franchising site that was related to their primary website experience with a few updates to help it appeal to a different audience. Kanopi jumped in to provide design direction, SEO support, and marketing wisdom to ensure that all aspects of the launch would be a success. COIT's updated franchising experience now offers a streamlined user experience and an updated design that's optimized to capture franchising leads.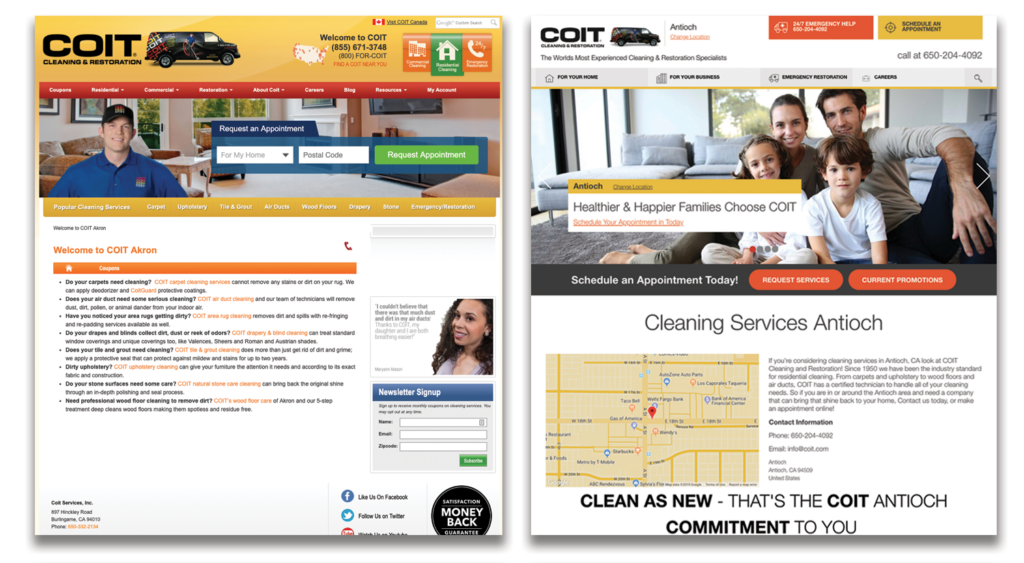 4. Vacations & Travel's back-end rebuild enables design and UX customization
Vacations & Travel, part of the Morris Media network, built their website using Beaver Builder, a templated drag-and-drop editing experience available for WordPress. While Beaver Builder allowed them to launch the site quickly and maintain it with ease, it soon became limiting. Vacations & Travel needed additional flexibility to make design and user experience upgrades to serve its audience. Rather than rebuilding the site from scratch, a costly and time-consuming process, the Kanopi team was able to de-couple their site code from Beaver Builder. The end result was a system that combined ease of use with design flexibility and strong site performance.

5. UCSF Urology's homepage refresh offers an organized, modern user experience
The UCSF Urology team needed to update their website design and navigation to help users find important information with ease. In phase one, Kanopi completed a site redesign to include quick links for common user tasks, the ability to feature important news, and an impactful visual layout. A second phase is underway to update internal site pages and apply responsive design.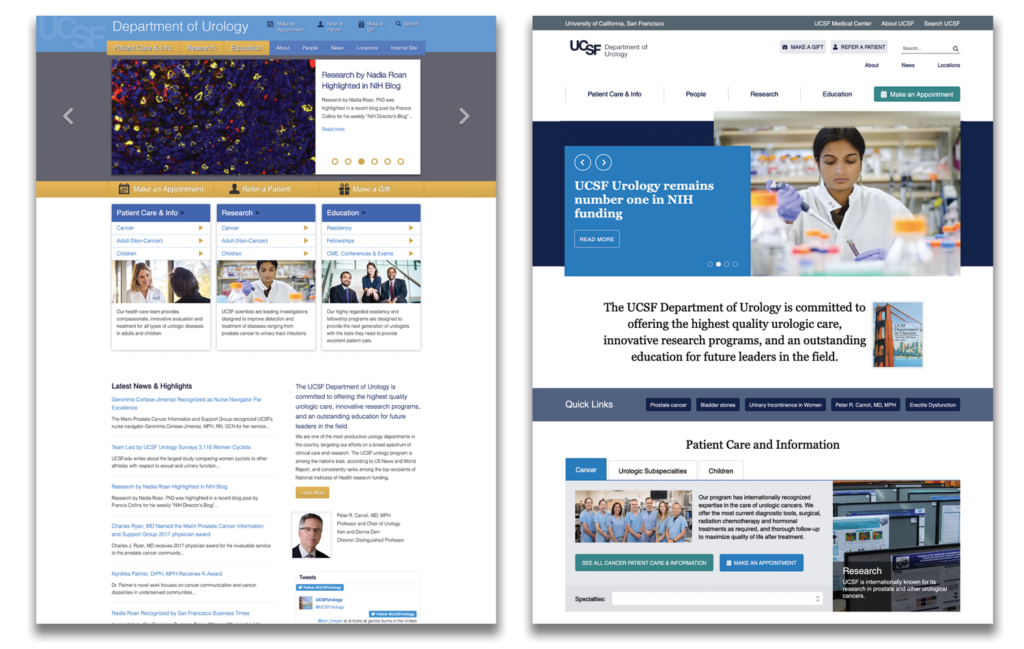 How do you know if you need website support?
When asked what types of clients could benefit from continuous improvement, Client Support Lead Natalie Semczuk smiles and asks, "do you have a website?" If so, she says, you could probably benefit from website support.

"Launching a website is just the beginning," she explains. "All functional websites are living, breathing things that need to evolve along with your organization's goals, changing times, new technologies, and audience insights."

The continuous improvement team covers your basics with ease, from site security to plugin, and module updates. They also coordinate with Kanopi's experts to offer UX and design audits, accessibility upgrades, SEO and marketing support, new feature development, and much more.

"We consider ourselves an extension of your team," says Denise. "No task is too big or too small."

Are you ready to make the most of your website? Get in touch with our continuous improvement team to chat about the types of problems you are trying to solve. Get started today and you'll be on your way to making your website work better for your organization and your customers.