Support
UC Berkeley Center for Long-Term CyberSecurity (UCB CLTC)
A strategic partnership to fuel innovation in cybersecurity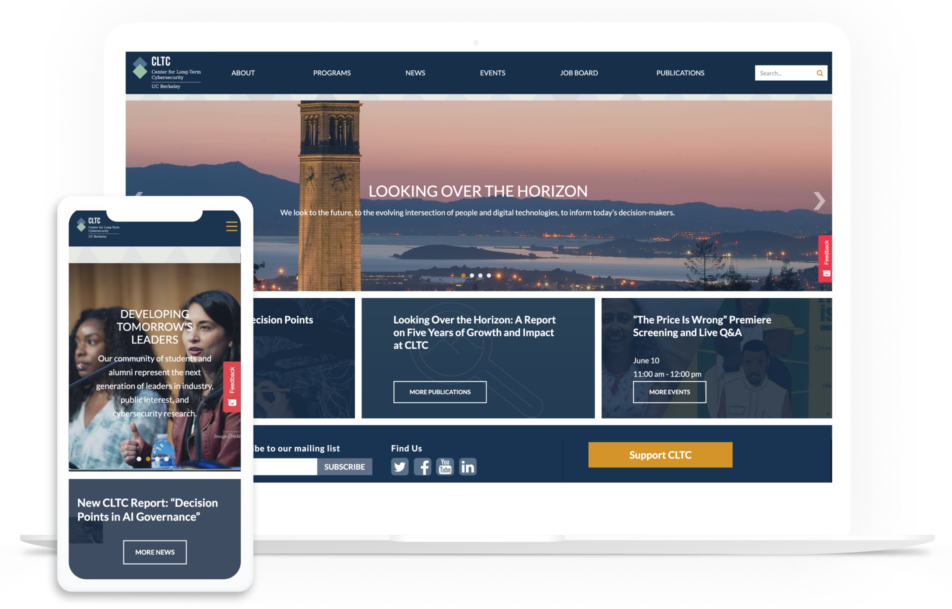 Homepage
Client Overview
The Center for Long-Term Cybersecurity was established in 2015 as a research and collaboration hub in the School of Information at the University of California, Berkeley. Their mission is to help individuals and organizations address tomorrow's information security challenges to amplify the upside of the digital revolution.
View Live Website
The Problem
The Center for Long-Term Cybersecurity (CLTC) at UC Berkeley is a community of students and alumni representing the next generation of leaders in industry, public interest, and cybersecurity research. Their grantees and in-house researchers are tackling important questions that will shape the future of cybersecurity, as they provide a bridge between cutting-edge academic research and real-world industry and policy needs. The school is dynamic and innovative, but its website was not; the site was static and built on a limited platform that didn't support their growing needs and goals. CLTC needed to be able to provide resources to students and practitioners, as well as education on many robust topics.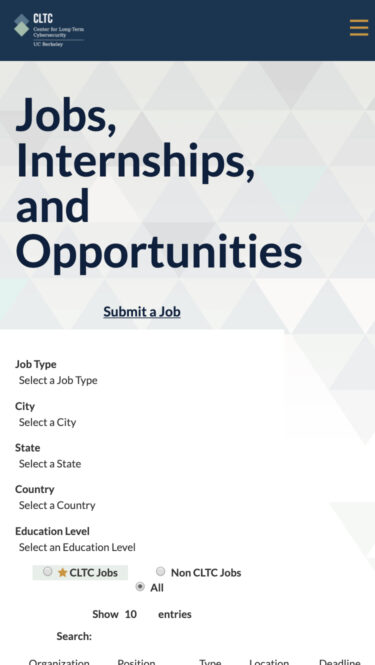 Job Board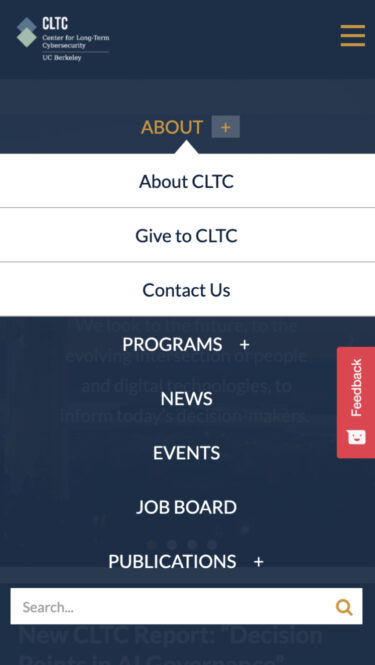 Navigation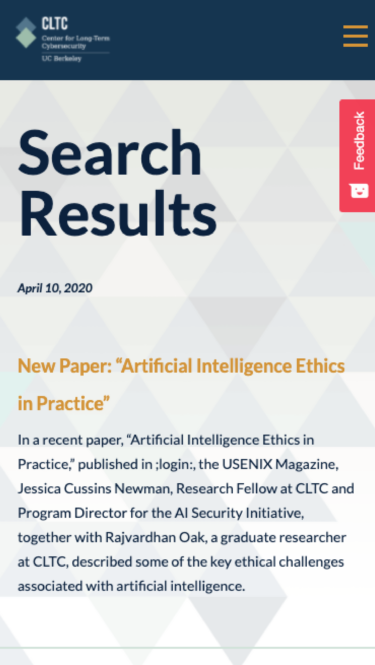 Search Results
The Solution
With extensive experience supporting clients in higher education and technology, Kanopi was brought on to transform the site and add dynamic features to support CLTC's goals. Using our strategic approach, including a full site audit and stakeholder discovery sessions, we created a site plan that would bring life to the website and enhance the experience for users. Starting with the homepage, we created a new user-friendly design and content strategy that positions CLTC's unique value propositions front-and-center. We then introduced an entirely new site navigation to create critical user pathways.
Our approach to content management was one of the most valuable updates to the CLTC site. With a vast repository of resources, the reorganization and filtering functionality allows users to easily find what they need and discover content.
Some of the key content updates included:
Creating a dynamic job board with an easy to manage back-end
Updates to the Grant pages with easy to upload CSV functionality and filtering
Updates to Programs and Partnerships  pages to cohesively integrate everything into the site
The addition of 'Search' functionality with additional refinements
Hubspot integration to support in data collection and campaign management
Key Features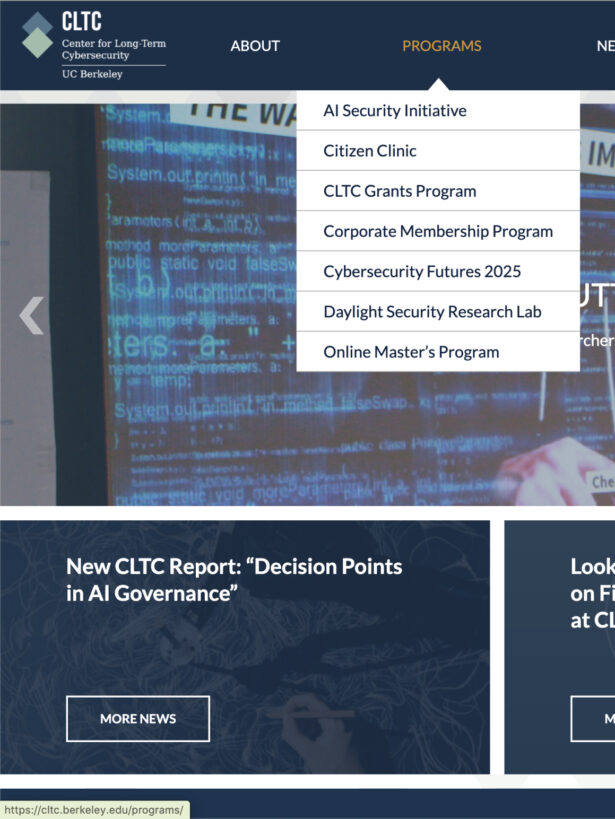 Updated homepage and navigation
A new user-friendly design and content, and updated navigation for enhanced UX.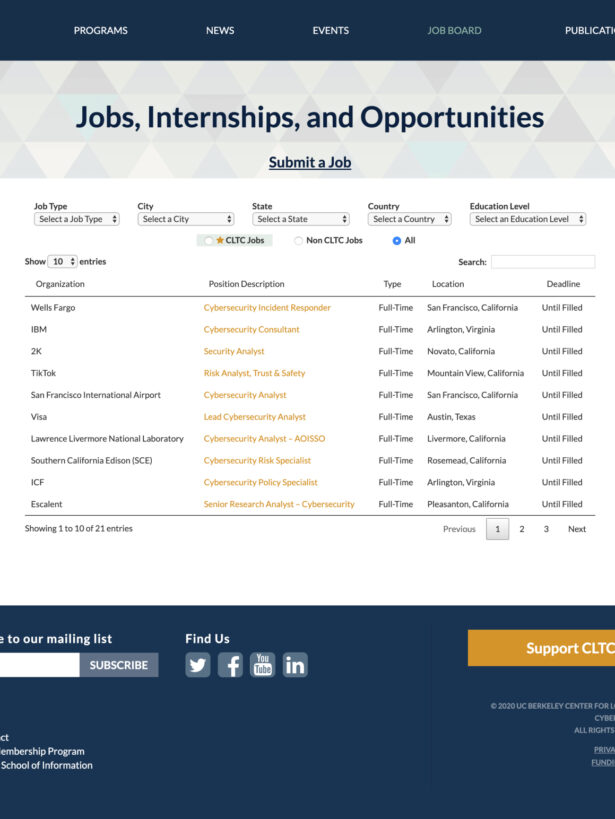 Job board launch
A dynamic job board with an easy to manage back-end and detailed filtering.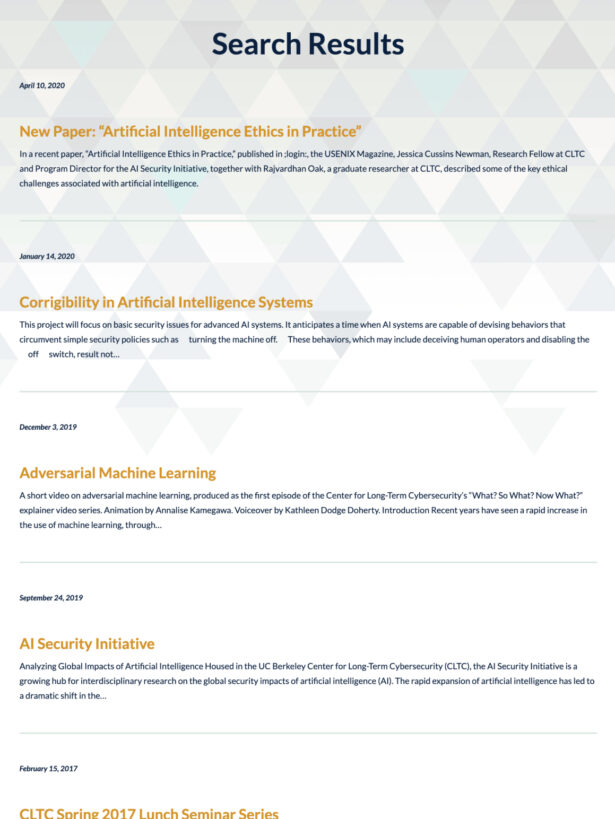 Search functionality
A new search functionality to allow users to discover topics and articles.
The Result
By bringing Kanopi on as their strategic web partners, CLTC has achieved enhanced user engagement and reach — important metrics when it comes to spreading awareness for their program, grants, and scholarly articles. For a dynamic organization with lofty objectives and innovative ideas, on-site search and filtering allows users to engage with content, apply for jobs, and join the community.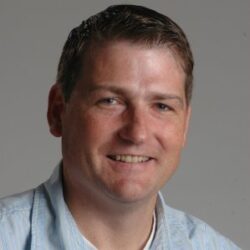 Kevin H.
Senior Director of Information Technology
It was a great pleasure to work with Kanopi on our website redesign project. We faced a daunting challenge migrating our highly customized site from one version of Drupal to another, while simultaneously moving to a completely new responsive visual design. The Kanopi team's expertise and enthusiasm were critical to the success of our project. We couldn't have done it without them!