Full Build
CRDF Global
Empowering Discovery of a Global Humanitarian Vision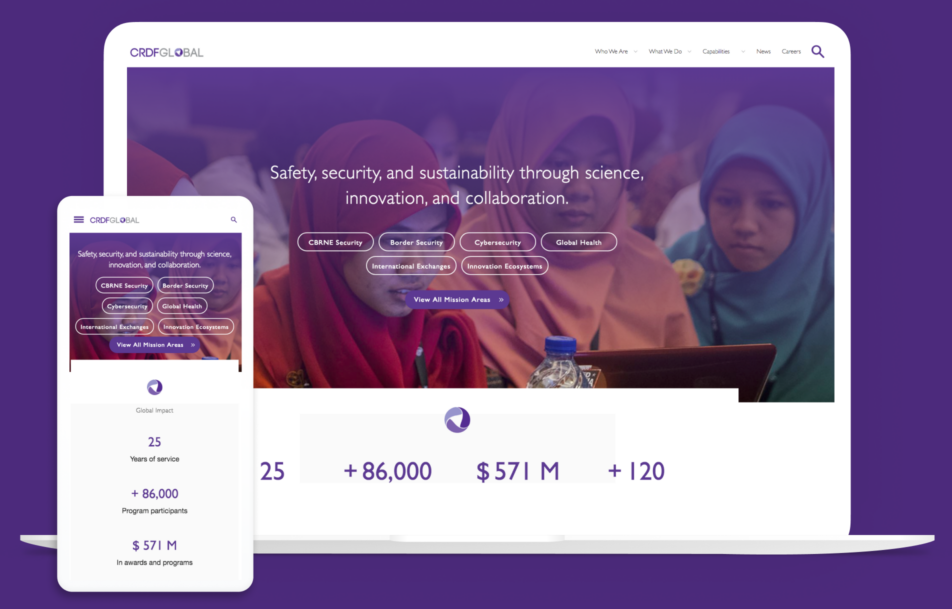 CRDF Global Homepage
Client overview
CRDF Global is an independent nonprofit organization that was founded in 1995 in response to the collapse of the Soviet Union and the threat of large-scale proliferation of weapons technology from the region. In the past 25 years, their work has expanded to address ever-changing global concerns. They're the leading provider of flexible logistical support, program design and management, and strategic capacity building programs in the areas of higher education, CBRNE security and nonproliferation, border security, cybersecurity, global health, technology entrepreneurship, and international professional exchanges.
Visit the Live Website
The Challenge
CRDF is doing incredible work globally, and they needed a website that conveyed their important vision and purpose. Their current site design needed updating to reflect the caliber of their organization, and to help position them as a well-established nonprofit organization making an impact worldwide. The internal team was also lacking the ability to make updates to the site's back-end, and needed a simple user-friendly set-up that empowered them to edit content.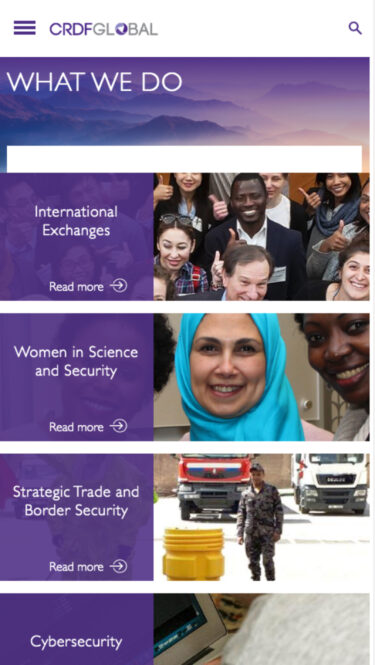 What We Do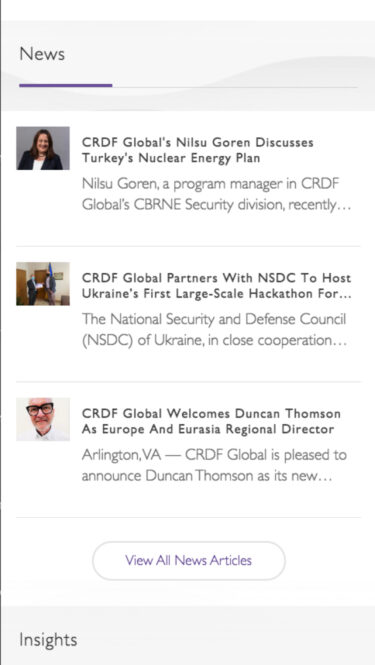 News and Insights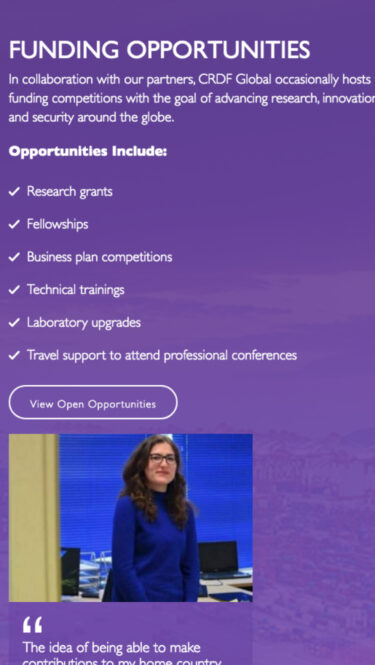 Funding Opportunities
Process
Wireframes
The user experience strategy was to bring more pertinent information to the homepage and expose the navigation to help site visitors to wayfind information.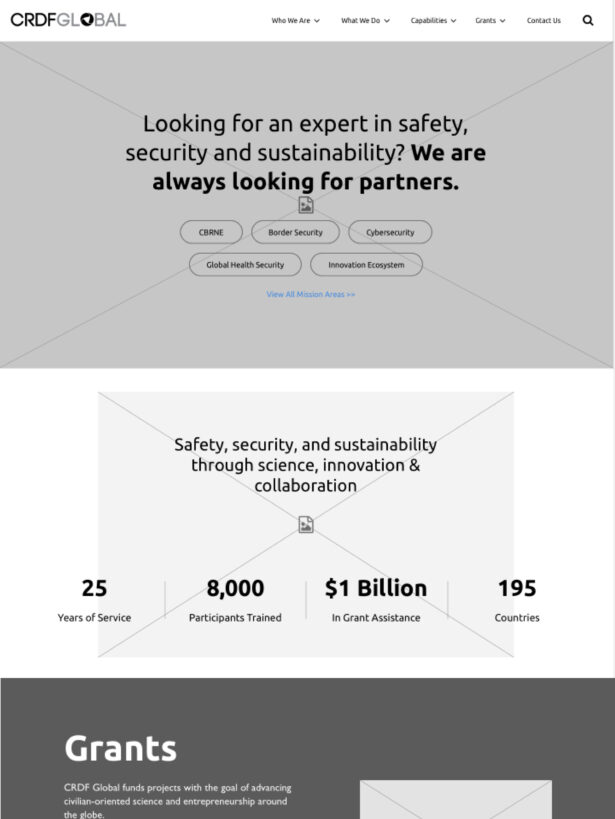 Design
Utilizing the brand purple and eliminating the varied colors from the previous design, we were able to provide emphasis to key information and a cleaner design system.
The Solution
Kanopi has extensive expertise working with nonprofits, using storytelling to communicate humanitarian purpose and mission, and a user-focused approach to strategy, design, and development.
We worked with CRDF to execute a brand refresh and built a Drupal 7 website with a sophisticated visual design that showcased their global vision. New typography site-wide was a simple technical effort, but an impactful update for their brand personality. We introduced a more functional navigation to the site to improve the UX and website visitor journey.
We took their existing Drupal 7 site and fixed the back-end issues, to give the CRDF Global team an easy-to-update content management system. This means any future content can be maintained internally.
Key Features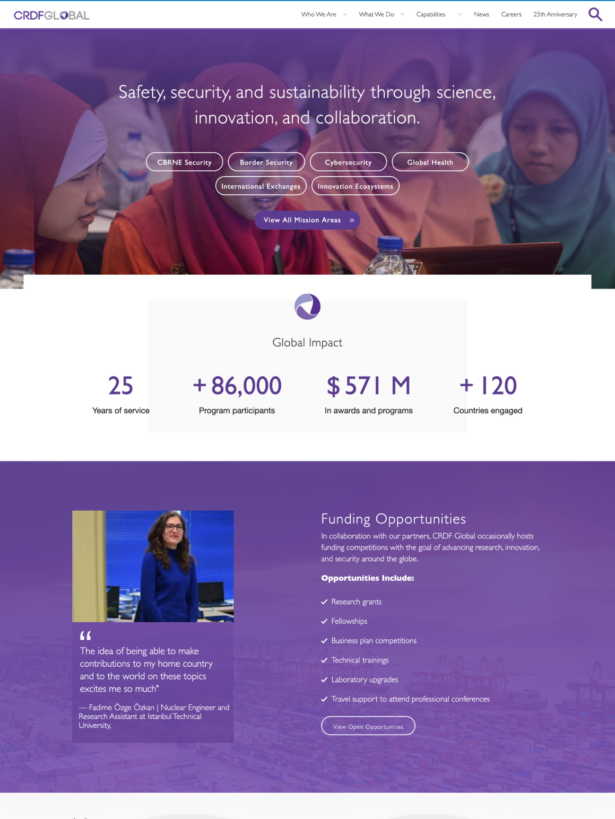 Homepage redesign
By redesigning the CRDF Global homepage, we elevated their visual design language, giving them a sophisticated brand that matches the valuable work they do in the world.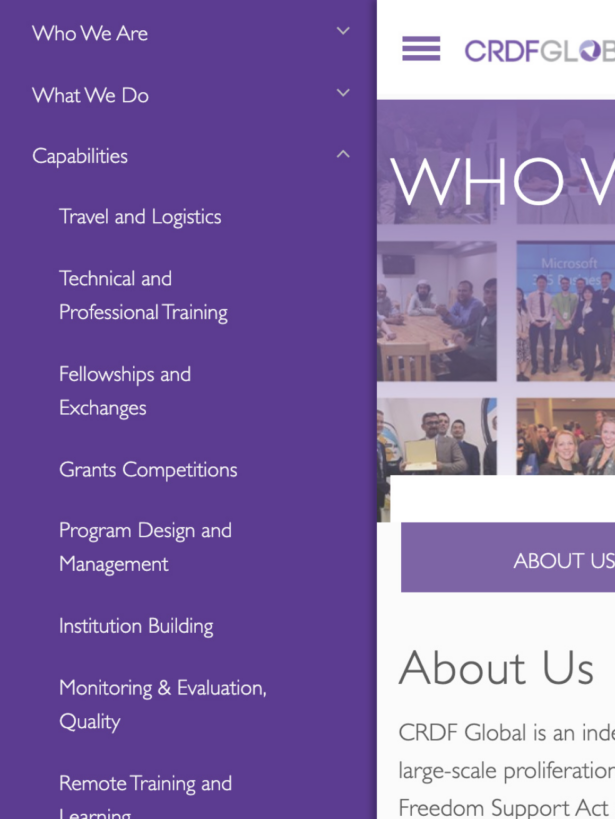 Navigation updates
We introduced a hamburger menu and navigation layout changes to optimize UX and improve site functionality.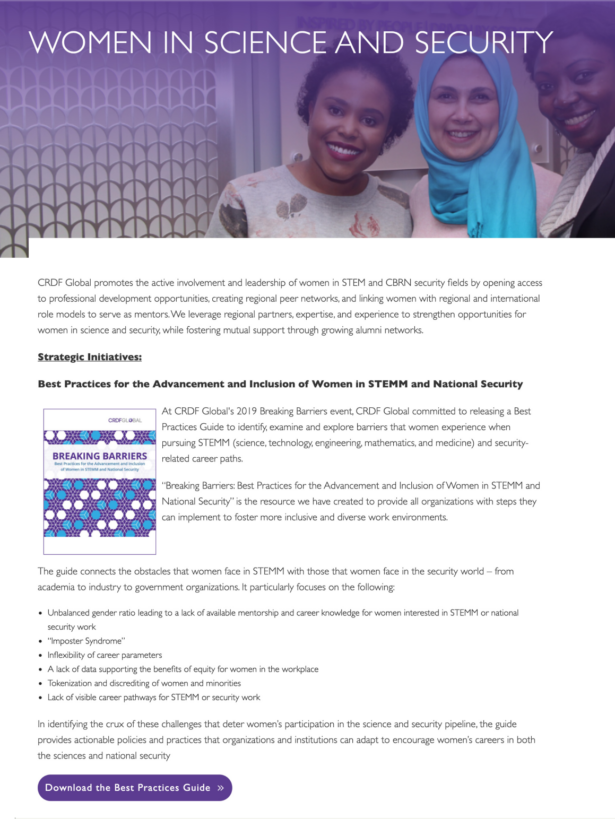 Functional design and font updates
Interior page elements were redesigned to match the new look and feel, and a global font update helped enhance the look and tone of the site.
The Result
The new CRDF Global site elevated their brand and put their message and vision at the forefront of the website. Their new sophisticated visual identity led to empowered discovery by site visitors, with users spending more time on site learning about CRDF Global's efforts. The "Capabilities" pages on the site had a specific impact, with an increase in views on key Capabilities pages. The top Capabilities page gained an increase in two ways: data from two months before and after the November 2019 launch showed that engagement increased to 10+ seconds, and there were 192 more views than pre-launch.
In addition, the CRDF Global team now has a site that can be maintained internally without the need for coding or technical skills — empowering them to add to their mission-driven content to drive their vision forward.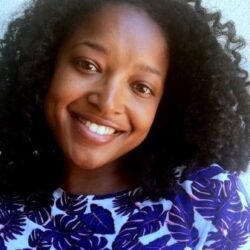 Ashley T.
Communications Manager
We had a great experience working with Kanopi studios to launch our new website. When we first started the project, I was a bit nervous because we don't have coders or web designers on staff. But Jess and the team at Kanopi walked us through every step and organized the process in a way that was easy to follow and fun. I was extremely impressed by their tools and approaches to communicating with clients. They were flexible, transparent, patient, and always very helpful.