Support
The Mises Institute
Giving a scholarly audience access to more content.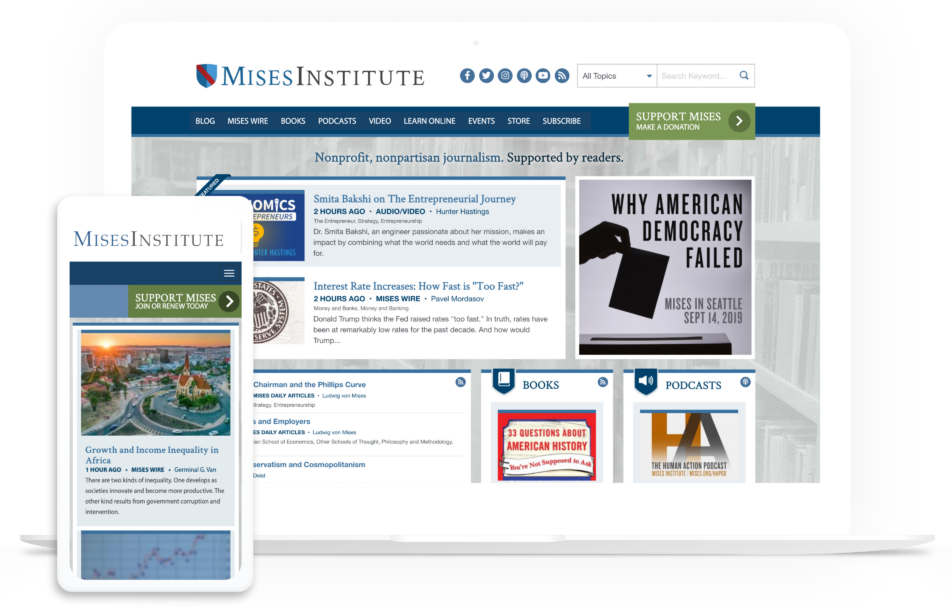 The Mises Institute homepage
Client Overview
The Mises Institute is the world's largest, oldest, and most influential nonprofit educational institution devoted to promoting the Austrian School of economics, freedom, and peace in the tradition of classical liberalism. For scholars worldwide, the Mises Institute offers an online graduate degree program, fellowships, research grants, opportunities to publish in scholarly journals, academic conferences, access to our extensive libraries, and more.
Visit Live Website
The Challenge
Helping students discover the economics of freedom, and inspiring them to go on to teach at the university level, is what drives the Mises Institute. With this in mind, they were creating meaningful podcast content that was growing in popularity. As their listener base grew, they had an opportunity to enhance the content on their website to support their vision and drive listeners to learn more about the organization. Their homepage was sparse and needed major updates, and the podcast website pages needed a revamp. Overall, their digital presence needed an overhaul, and the website needed to match their level of influence and professionalism.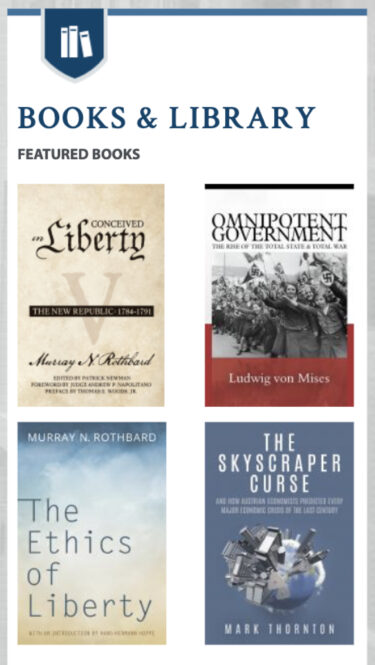 Mises Institute mobile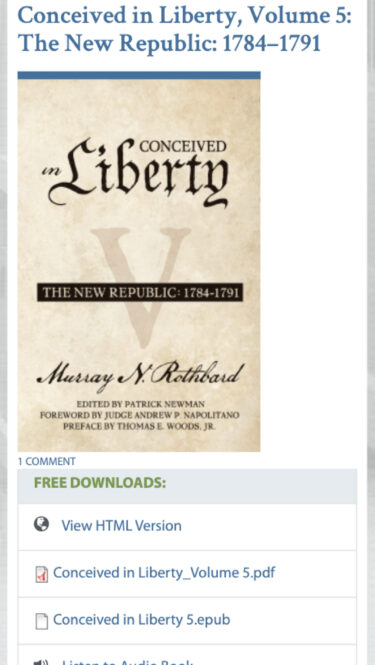 Mises Institute mobile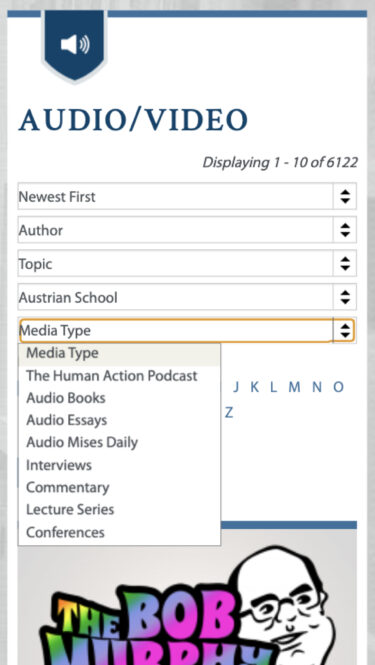 Mises Institute mobile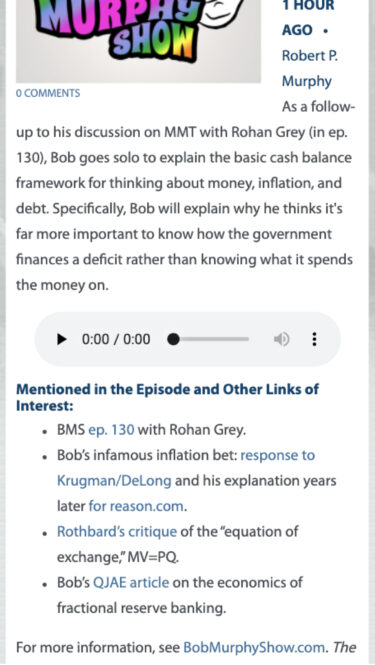 Mises Institute mobile
The Process
Wireframes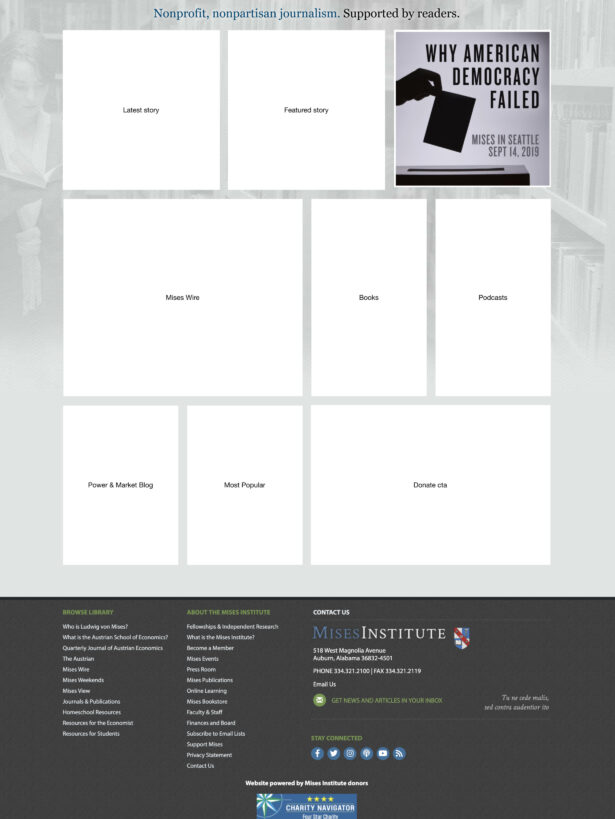 FInal Homepage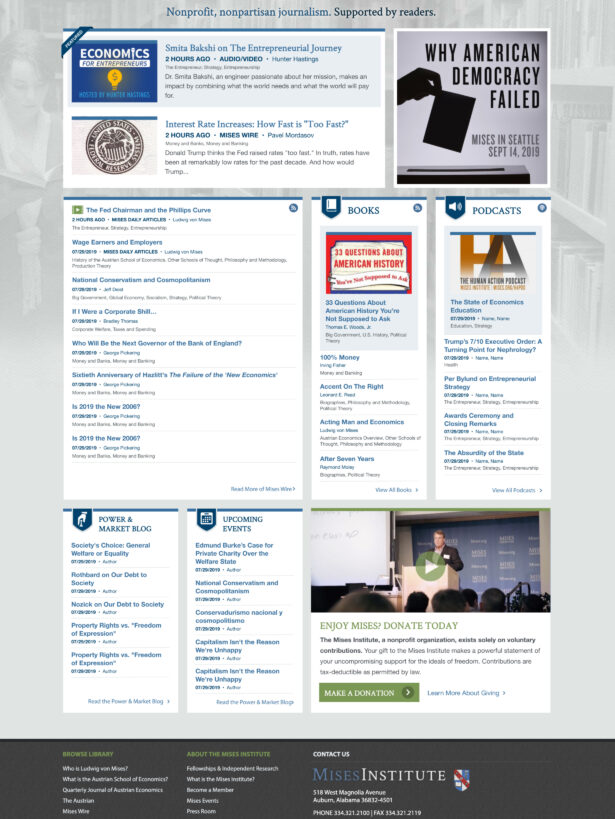 The Solution
Our team designed and built a modern, user-centric architecture, then migrated 450,000 pieces of unique content, with a meticulous eye on SEO. We implemented a custom Apache Solr search to drive content consumption and a donations microsite, integrated with SalesForce. This is an excellent example of our Responsive Web Design skillset.
We saw an opportunity to improve the homepage and podcast pages as listenership continued to grow rapidly. Working with internal stakeholders, we conducted on-site surveys, Google Analytics statistics reviews, and heat mapping to create a new look and UX for the homepage and internal pages.
Key Features
Homepage refresh
Visitors can now find different types of content easily as well as enter into sections based on likes.
Improved UX
A modern, user-centric architecture creates a superior site experience.
SEO Audit
A strong search and keyword strategy makes Mises is more discoverable
The Result
The site redesign (2012), brought the Mises Institute an astronomical increase in subscribers. This has lasted year over year; there was a 207% increase in signups in 2018. This demonstrates how building a sustainable and strong foundation from the beginning results in longevity and use of a site.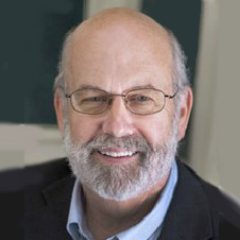 Kanopi Studios came to our site's rescue after our conversion to WordPress went poorly. The site was plagued with a variety of stability and performance issues. Anne and her team provided a backbone of support for what was a daily battle in unravelling hidden bugs left from less skilled developers, all while translating the technical jargon into plain English for our less than technical team. In their time supporting us they were always responsive, knowledgeable, and a pleasure to work with.