Full Build
San Francisco Conservatory of Music
Creative website updates that practically sing.
SFCM Home Page
Client Overview
The San Francisco Conservatory of Music provides a comprehensive education that prepares graduates to navigate through the world of adulthood and find the balance between their intellectual, artistic, professional, and individual goals. An education at SFCM transforms students as an artist, intellectual, professional, and individual.
Visit Live Website
The Challenge
The San Francisco Conservatory of Music is committed to providing extraordinary education for its students, and their website needed to convey that same level of exceptionalism.
The SFCM leadership team wanted a full web transformation — one that created a strong school identity and an online experience that showcased the Conservatory's unique mission and offerings. Beyond visual beauty, the site had to function well for its users, enabling them to access relevant content and intuitively complete tasks on the site. For the SFCM staff, streamlining the content administration process was critical.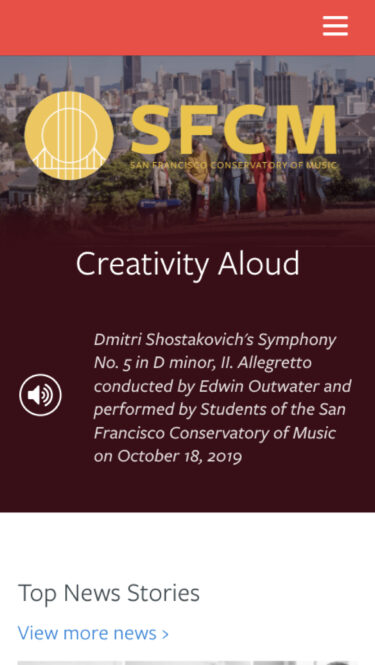 Home page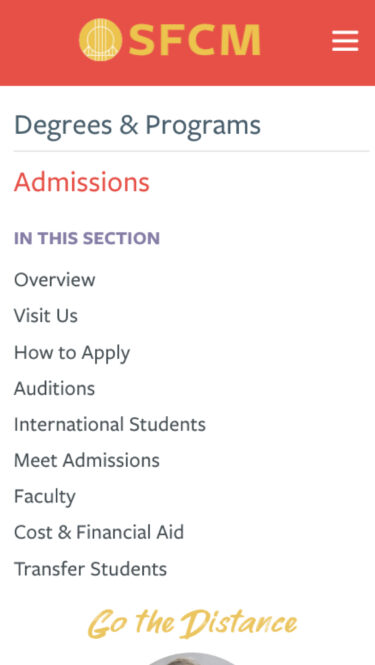 Menu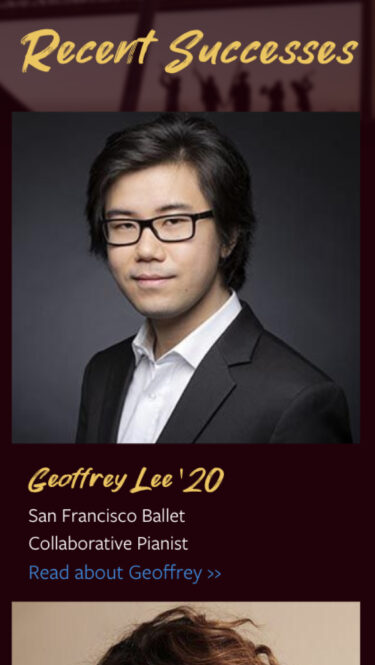 Recent Successes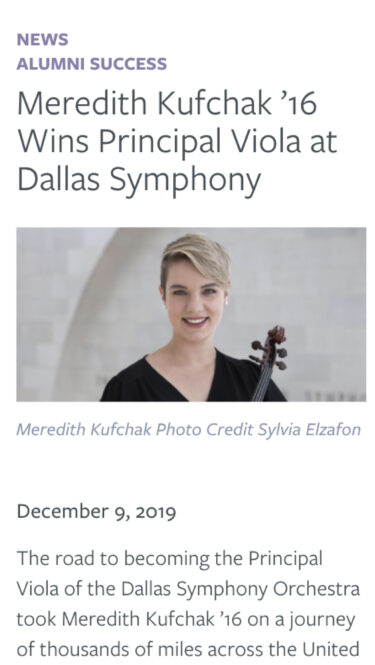 News
The Solution
Kanopi created a site that highlights the Conservatory's unique offering, while accomplishing the business goals of SFCM, including launching new animated homepage logos and a dynamic company timeline.
SFCM wanted to incorporate animated variations of their logo on the website, to celebrate timely events like PRIDE and the Fourth of July, as well as others including a record player and a sunset logo. We created custom logos which can be updated throughout the year with an easy-to-use admin interface, that includes a scheduling system so holiday updates can be scheduled and logos change automatically.
As part of the SFCM's Centennial we worked with the Adobe team to build an interactive and beautiful timeline on the site. We created a user interface that will allow SFCM to manage entries within the timeline and embed the timeline within a page. This shows the incredible history of the Conservatory, educating prospective students and faculty.
The site also features a deep integration with EMS scheduling software, which the Conservatory uses to manage their extensive performance schedule. Our integration ensures that events are pulled into the site on a scheduled basis, editors can embellish and tag the events in Drupal, and everything stays in sync with the EMS system. The end result is an up-to-date, content-rich, and easy to use Performance Calendar.
The Process
Performance Calendar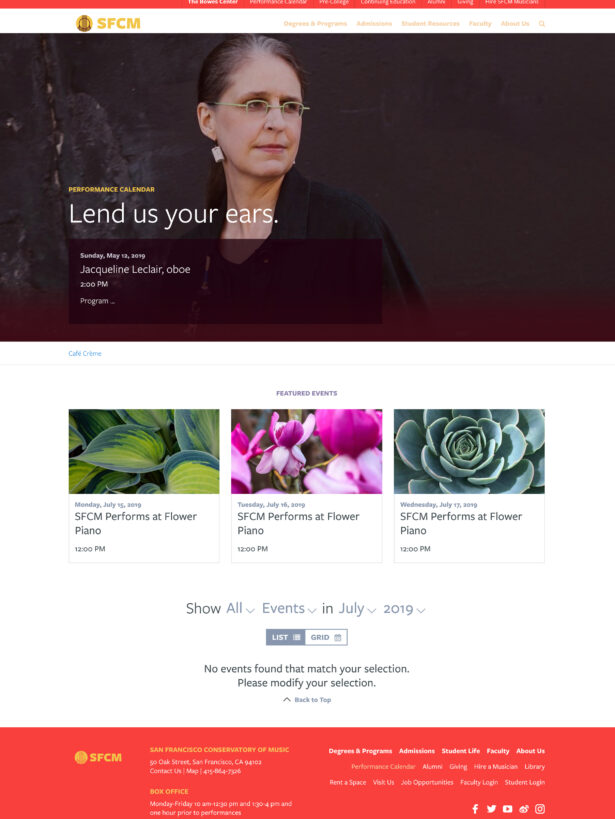 Home page hero options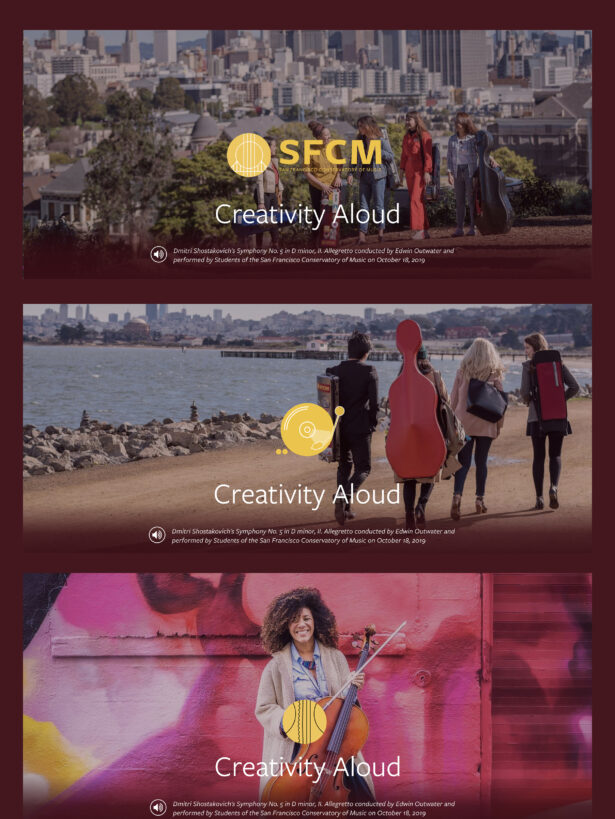 Key Features
Timeline Storytelling
A beautiful and easily updated timeline shows SFCM's rich history and accomplishments.
Dynamic Homepage Logos
New logos to celebrate seasonal events, with an admin interface that allows for easy management of logo assets.
Performance Calendar
EMS scheduling software allows for easy management of ongoing performances.
The Result
Not only did the experience require carefully-crafted content, but the sheer volume of information meant we had to take a thoughtful approach to front-end execution. The site had to be flexible enough to accommodate a wide range of data without compromising the CMS administrator experience.
By introducing extra elements like dynamic logos and a customized timeline page, SFCM is proudly able to share its unique and colorful brand voice, and its impressive history.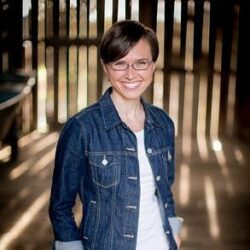 Maggie G.
Project Manager
The Kanopi team is awesome. We appreciate and love working with everyone we've encountered. Jess has been incredible and was perfect at leading the client through the technical scope. Savino's even-keeled, calm and knowledgeable attitude is so appreciated.