PEN America
Freedom of expression through accessible website content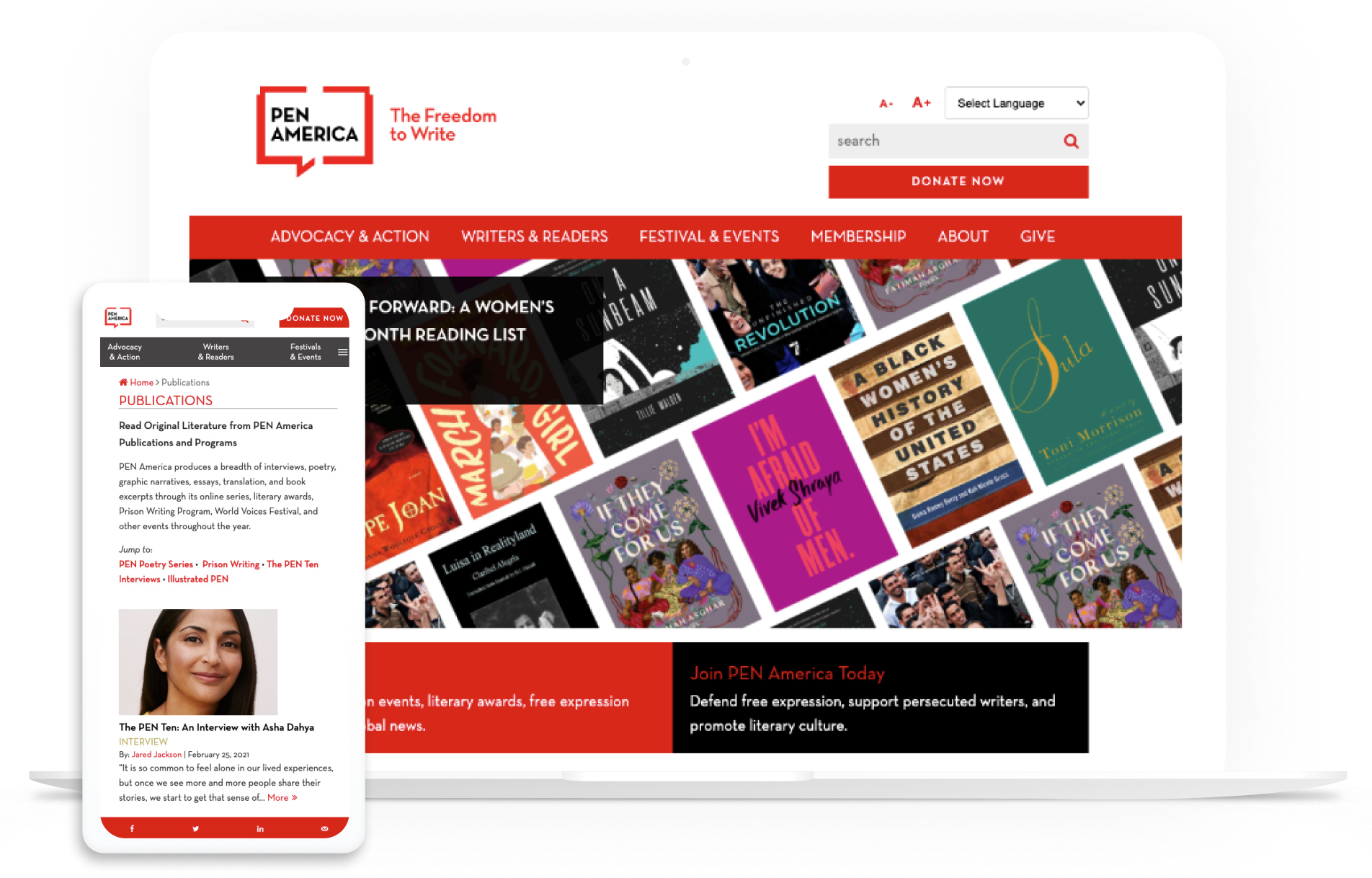 Client Overview
Founded in 1922, PEN America is the largest of the more than 100 centers worldwide that make up the PEN International network. PEN America works to ensure that people everywhere have the freedom to create literature, to convey information and ideas, to express their views, and to access the views, ideas, and literatures of others.
Services provided
PEN America Mobile Gallery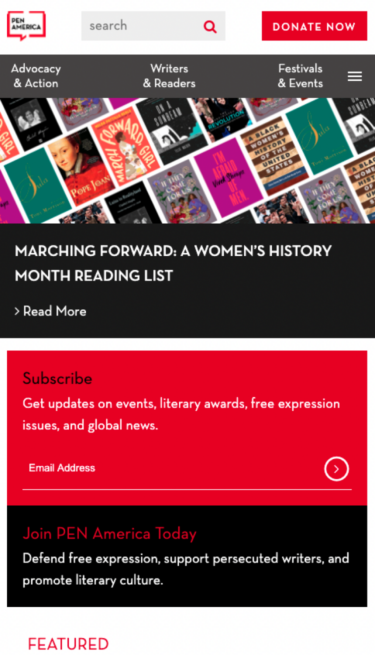 Home page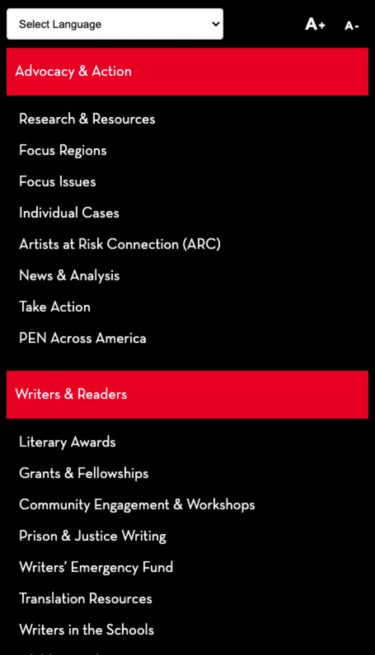 Mobile Menu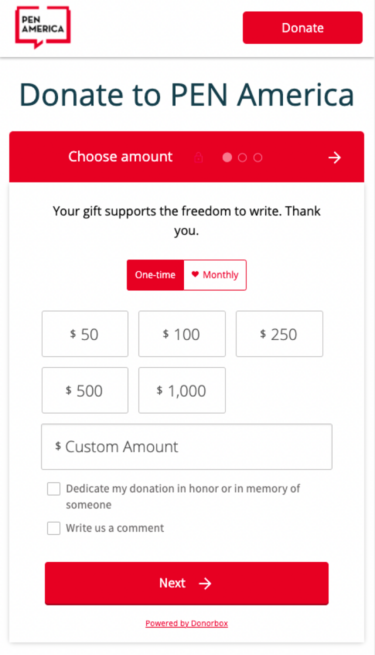 Donate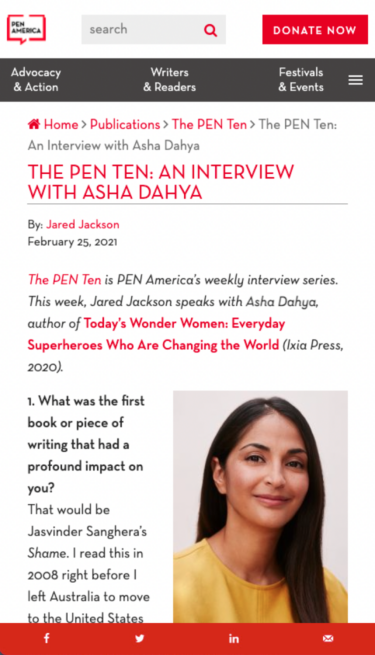 Publications
The challenge
PEN America's work is rooted in making content accessible and inclusive.
With this goal in mind, they needed a more flexible approach to creating landing pages.
Their current site was preventing them from adding unique pages they could customize for specific events or literature spotlights. They also needed to leverage their website as a platform for a series of reports they wanted to feature online.
Beyond this, they needed a website that could accommodate future growth and expansion.
The solution
We created a strategy with PEN America's specific goals in mind, and developed a plan that would meet their current needs and allow them to grow. We created a wireframe and design phase for their landing pages that use a component-editing system to deliver a versatile editing interface. This allows anyone at PEN America with access to create pages in a straightforward way.
We then went through an additional UX and design phase, and delivered a design that allowed PEN America to showcase their reports and easily upload them to the site.
We also launched The Writers at Risk Database, a searchable catalog of the writers, journalists, artists, academics, and public intellectuals under threat around the world.
Key features
Landing Page Template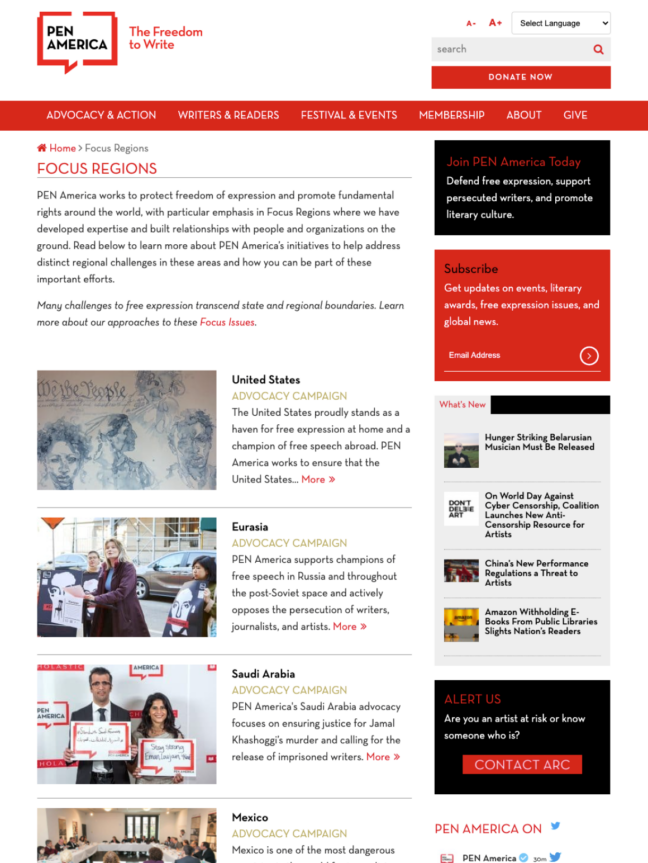 Reusable elements allow for easy content creation.
Easy To Use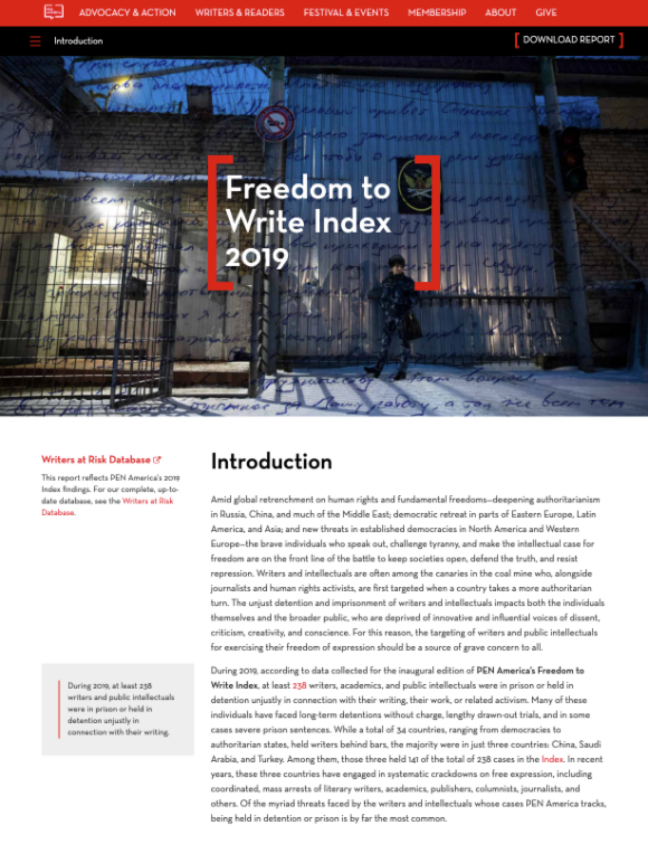 The new design provides the ability to quickly create landing pages and upload important reports that engage the audience and generate awareness.
Modern And Unique Design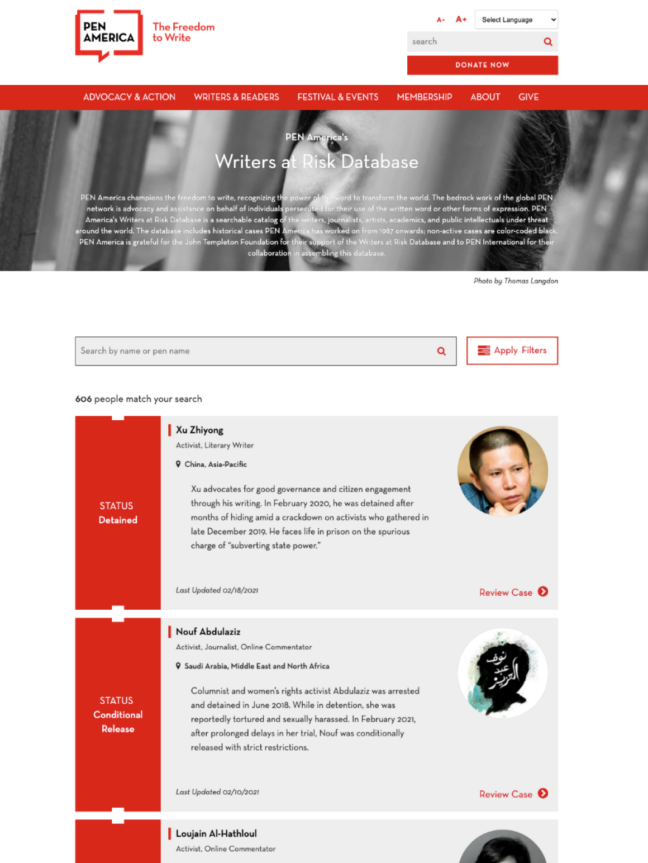 New landing pages and report design both position PEN America as a modern and innovative organization.
The result
With the ability to customize and create content, the PEN America team was able to launch the Free Speech 2020 landing page, working to defend journalism and free speech in an uncertain time worldwide. Complex reports can now be added to the site seamlessly, The access to easy-to-use website components empowered the team to launch content that's vital to their vision. The Writers at Risk Database also helped identify at least 238 writers and intellectuals who were detained for their work last year.