Full Build
Alameda County Community Food Bank (ACCFB)
A modern and fresh redesign to connect people with food when they need it most.
Client overview
For over 35 years, the Alameda County Community Food Bank (ACCFB) has stood by its unwavering belief that food is a fundamental human right. The ACCFB's Food Now Program distributes millions of healthy meals annually and is at the forefront of new approaches to ending hunger and poverty in California and the United States.
View Live Website
The Challenge
ACCFB outgrew its old website and needed an online presence that better reflected the diverse communities it serves while, most importantly, making it easier for people to find and access healthy, nutritious food fast.
The Process
User Experience (UX)
During Kanopi's discovery phase, we identified several opportunities to improve ACCFB's information architecture. We took those findings and applied them to a tailored UX strategy, creating an optimized site map with clear pathways for users to surface information relevant to their needs.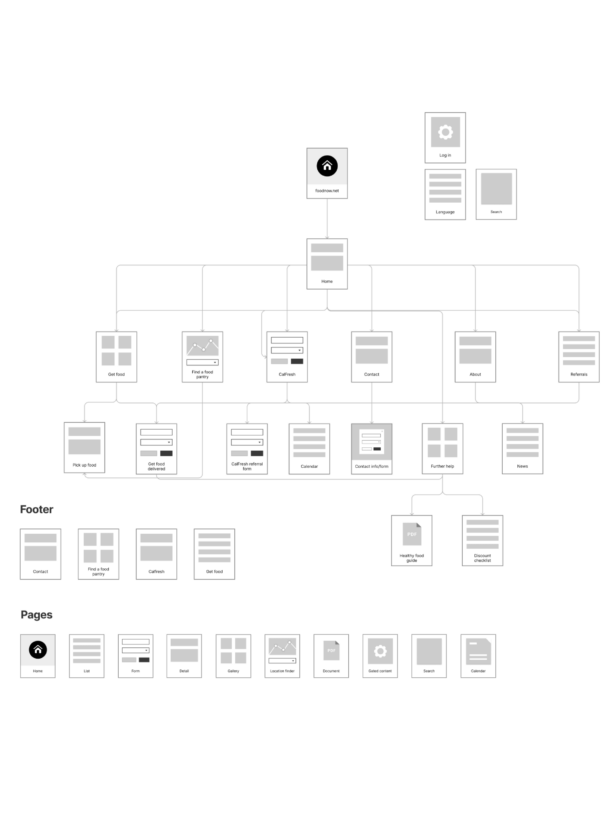 Wireframes
With content and UX strategy in place, Kanopi crafted wireframes that acted as structural blueprints for key page layouts and components on the soon-to-be redesigned Food Now Program website.
The Solution
By undertaking thorough user research at the start of the project, Kanopi surfaced what users want and need from the Food Now Program site, creating a content and UX strategy that meets both user and ACCFB needs. 
Next, our creative team crafted mood boards and wireframes to help lay the groundwork for visual direction and design, presenting user interface, typography, imagery, and color options tailored to the Program.
Kanopi's strategy, design, and development teams worked closely together to ensure solutions were workable and that the ACCFB's site would be as easy to update from the backend as it is to navigate on the front end.
Key Features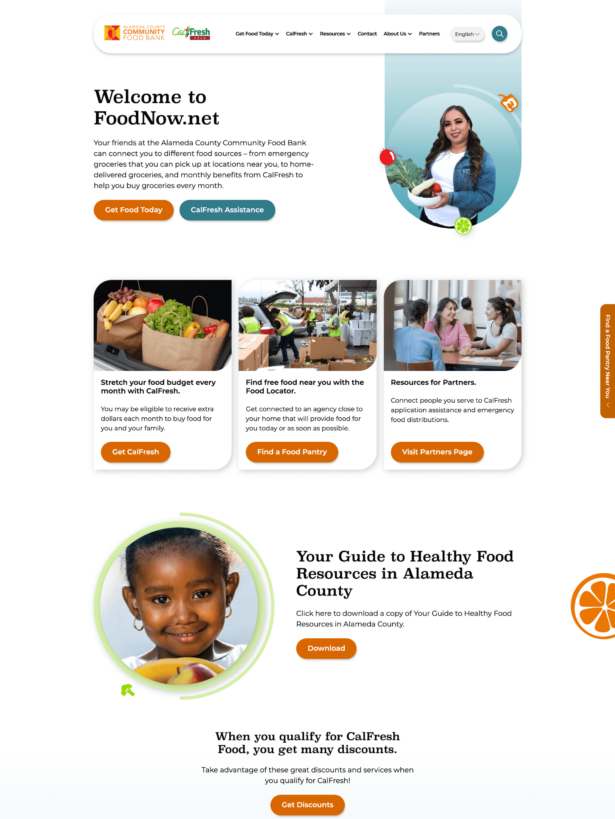 Navigation
By introducing action-based main navigation and prominent call-to-action buttons, users can find what they need fast, whether they want food delivered or require help applying for California's CalFresh Food Program.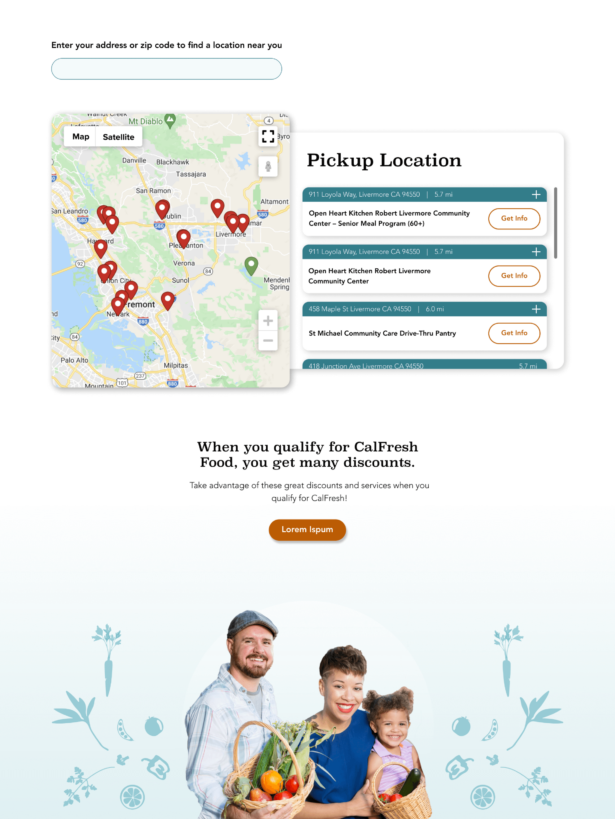 Location Map
A user-friendly location finder was a top priority for the Food Now Program. People can now find pantries nearest to them with just a click of their mouse.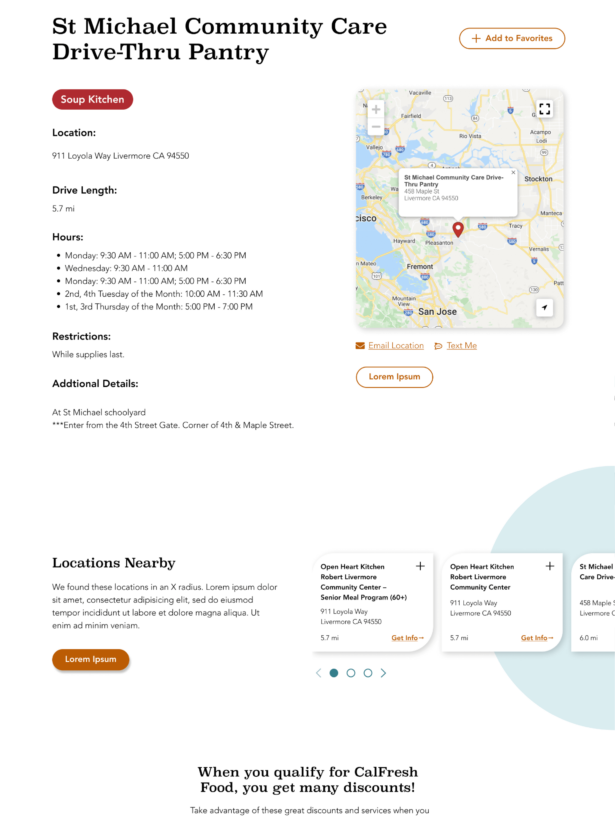 Pantry Information
Key information about each pantry is displayed for the user, including drive length, opening hours, intake forms they need to fill out before visiting, and details about their next closest pantries if their nearest one is closed. The new site connects with an external database to get individual pantry details, ensuring the site is always up to date with the latest information automatically.
The Result
ACCFB's Food Now Program has a site that is a delight to navigate and reflects the diverse communities it serves. The new website allows residents of Alameda Country to access healthy, nutritious food when they need it most, quickly and easily.
The launch day of the redesigned site is just the beginning. Kanopi has set benchmarks to measure the new site's performance, surveying users for feedback and training the ACCFB team to collect vital data on how people use the site to provide continuous website improvement.