Full Build
Columbia's Zuckerman Institute
Transforming science and society with a deeper understanding of the brain and mind.

Columbia's Zuckerman Institute brings together an extraordinary group of researchers from across Columbia University to transform the understanding of the brain and mind.
Mule Design partnered with Kanopi Studios as the implementation team for a well thought-out user experience and stunning visual design. This gorgeous site is a Drupal build, with flexibility within the administration, to house and manage a variety of different types of content and layouts, allowing the Zuckerman Institute to showcase their work, collaborators and much more.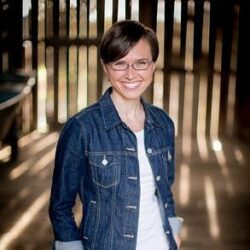 Maggie G.
Project Manager
The Kanopi team is awesome. We appreciate and love working with everyone we've encountered. Jess has been incredible and was perfect at leading the client through the technical scope. Savino's even-keeled, calm and knowledgeable attitude is so appreciated.