Global Brain Health Institute
Bringing awareness to dementia work around the world.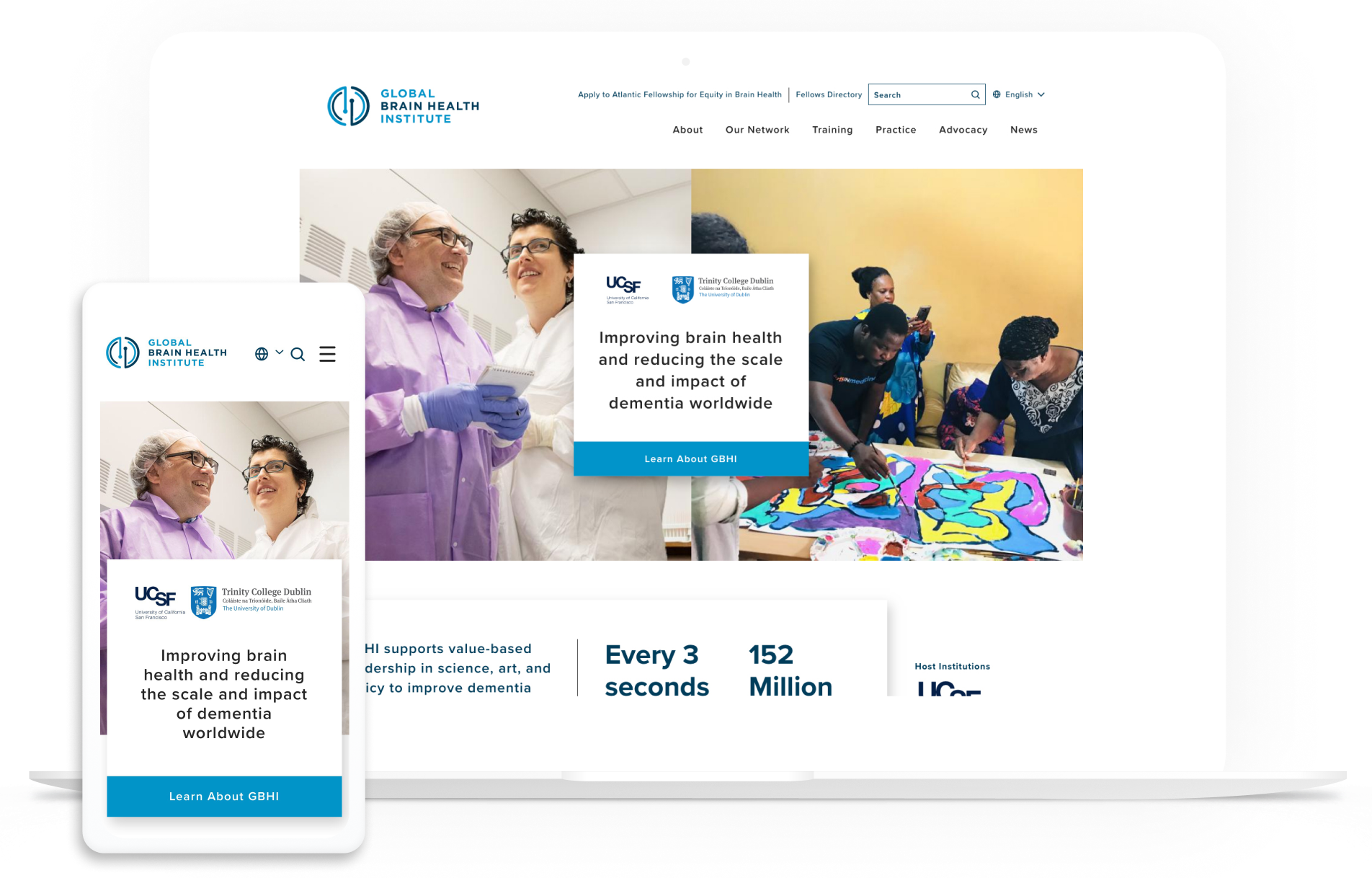 +30% increase in site visitors
Client Overview
The Global Brain Health Institute (GBHI) is dedicated to protecting the world's aging populations from threats to brain health. GBHI brings together a powerful mix of disciplines, professions, backgrounds, skills, perspectives, and approaches to develop new science-based solutions.
Services provided
Global Brain Health Institute Mobile Gallery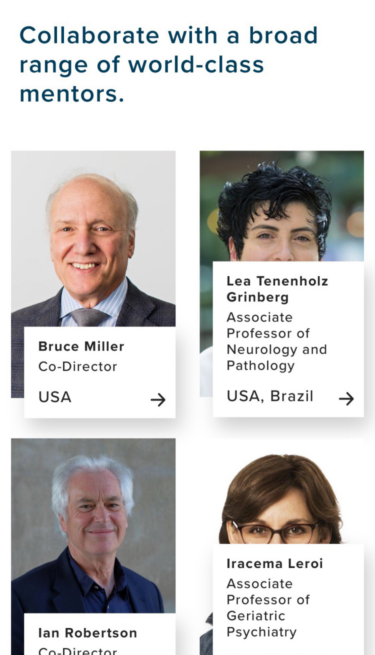 Staff Bios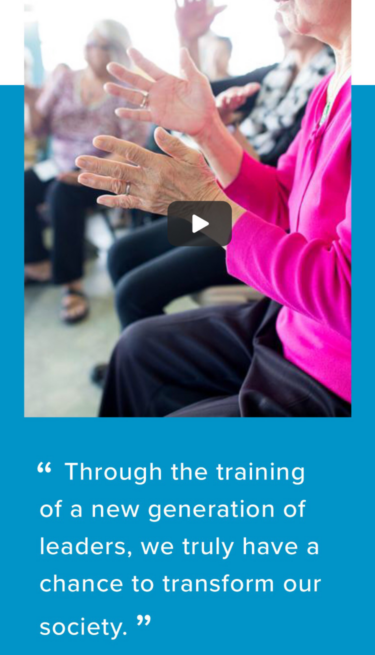 Video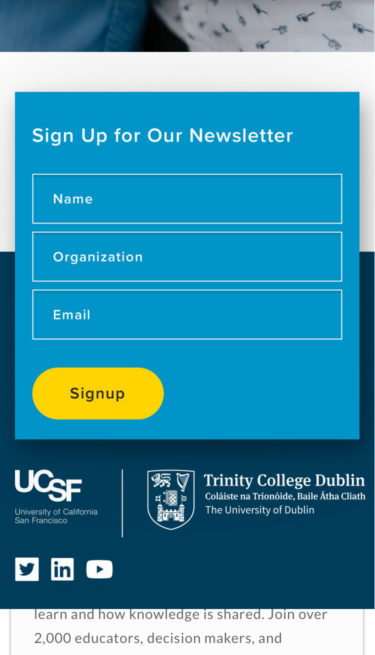 Forms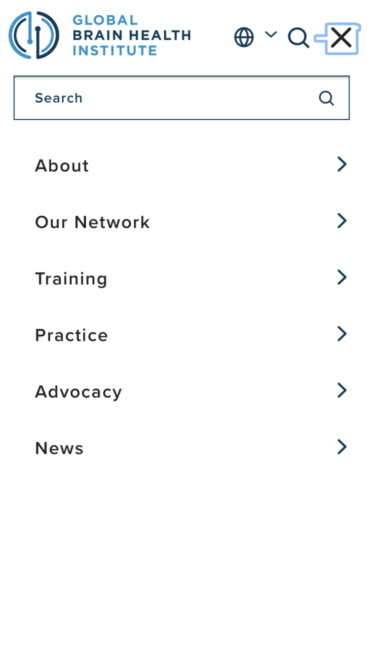 Menu
The challenge
GBHI does amazing work around the world to reduce the impact of dementia, specifically in marginalized communities. Their mission is invaluable, and is driving real change for communities that need it most.
But their website was outdated, lacked information about the pilots and projects they support, and didn't capture the vision or purpose that drives their work. In short, it did little to position them as the world-class organization they are.
Much of their content was documented in downloadable PDF brochures and documents. These needed to be migrated to the website for better access, and presented in a way that told the real GBHI story.
The process
1
Homepage — Before
The previous design was outdated, lacked high-quality images, and had many content gaps. Its main focus was the Fellowship Program, and mostly neglected the vast body of work they do to fight dementia worldwide. We performed a full content strategy and audit, then created a new site map and began a complete design overhaul.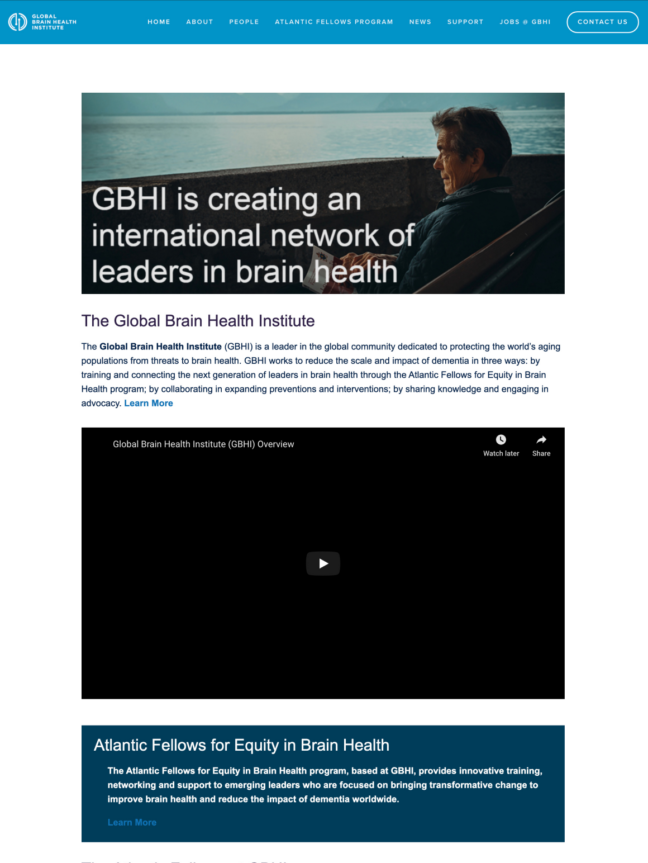 2
Homepage — After
Based on our research & discovery and content strategy, we revamped the site navigation, and created impactful headlines and messaging that tell the GBHI story. The redesigned site features high-quality images that help visitors grasp the scope of the initiatives GBHI supports — while still showcasing the Fellowship Program.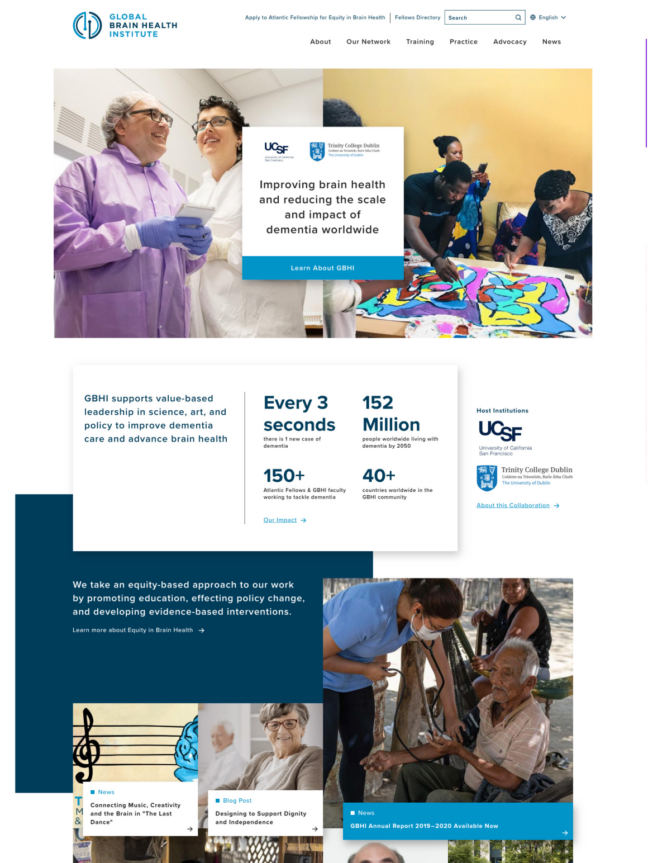 The solution
We worked with GBHI on content strategy, starting with a full content audit of their existing site.
We mapped their current content to their ideal site map, identifying any gaps. From there, we determined where we'd need to create brand new content and where we could repurpose existing content.
We interviewed key members of the GHBI team, to help them tell their story in their own words. We also helped establish GBHI's written tone and voice, and developed a set of brand guidelines they could use to help maintain consistency in their branding.
Through this process, we were able to launch a site that shows hundreds of projects, pilots, and advocacy initiatives, and bios for their fellows, faculty, and staff. We also launched brand new pages like "Who We Are", and a "Training" section that explains their fellowship program in full detail.
We also thoroughly trained their team members to make future updates to their dynamic, easy-to-use new website.
Key features
Bios, Pilots, And Projects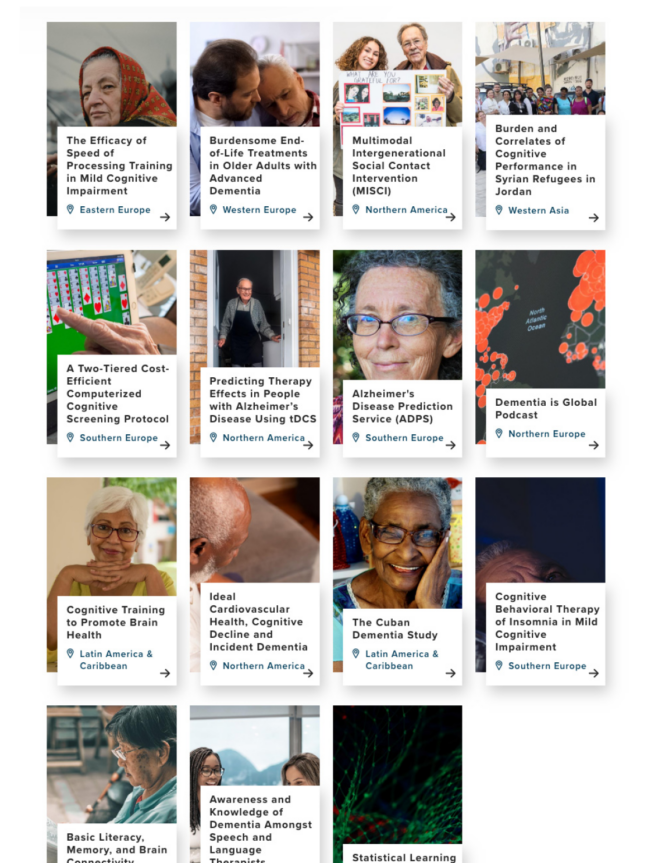 The new site features a filterable list tagged with keywords that showcases GBHI's most important content.
Content Mapping And Planning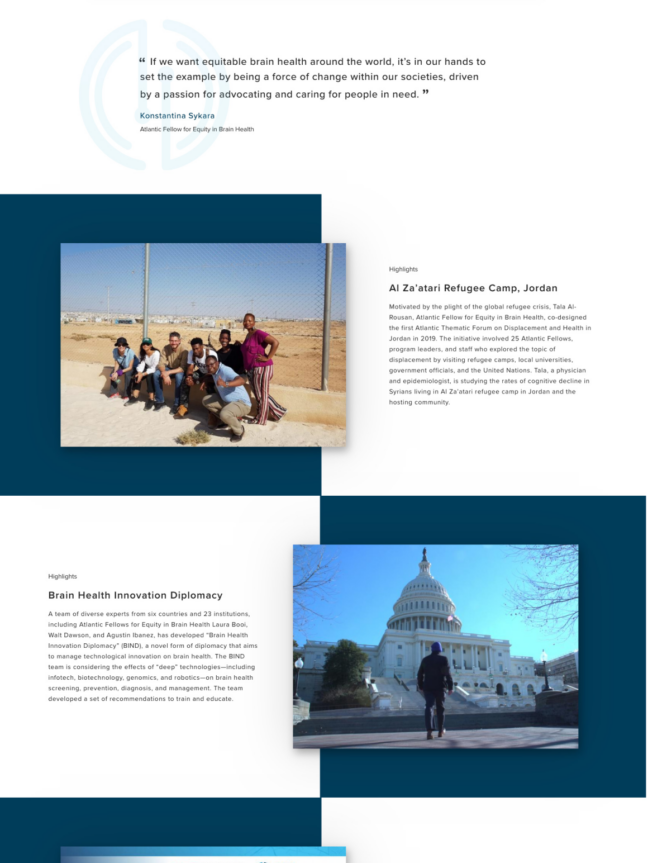 A robust content strategy identifies gaps and opportunities in storytelling.
Intuitive Administrative Interface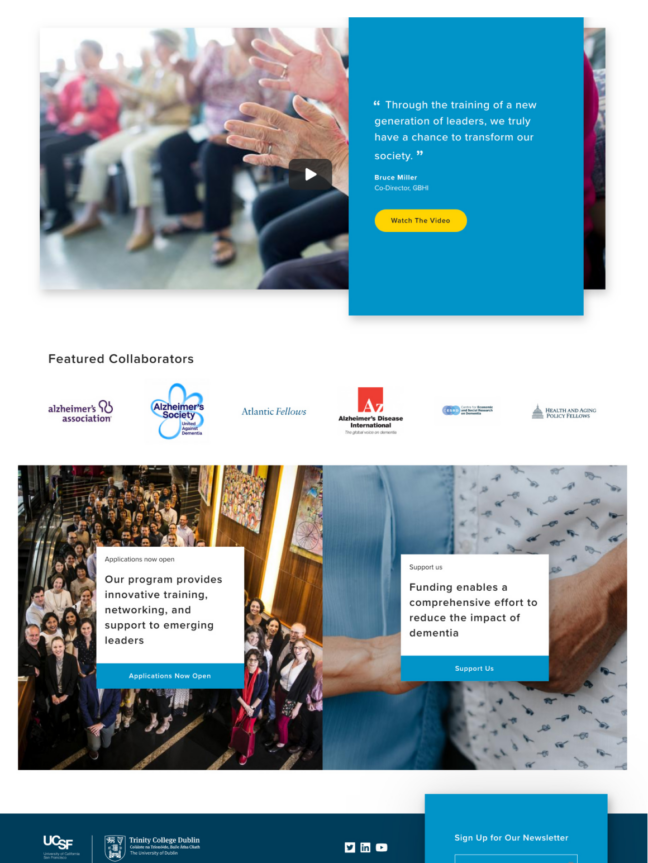 Staff can make future updates easily.
The result
The new GBHI website saw a 30% increase in website visitors as compared to the previous year.
Their content is now presented in a cohesive way that captures everything they want to share with the world. The new site allows GBHI to educate the public on their wide array of initiatives and celebrate the people behind the work. As a result, they're able to attract new fellows, collaborators, and supporters.