Full Build
Apartment List
A user-friendly experience for apartment seekers
Client Overview
Apartment List is the apartment finder app designed for busy lives. Users can rent apartments and find houses for rent near them with personalized searches that streamline results. Apartment List searches through thousands of listings to match users with the best homes for rent based on their preferences, making the moving process as easy as possible.
Visit Live Website
The Challenge
When Kanopi first engaged with Apartment List, they needed to reimagine their popular blog site to better align with their corporate brand site and become a more engaging resource to highlight their lifestyle content. With that project completed successfully, Apartment List engaged in our support program to ensure they were looking ahead and including updates as needed.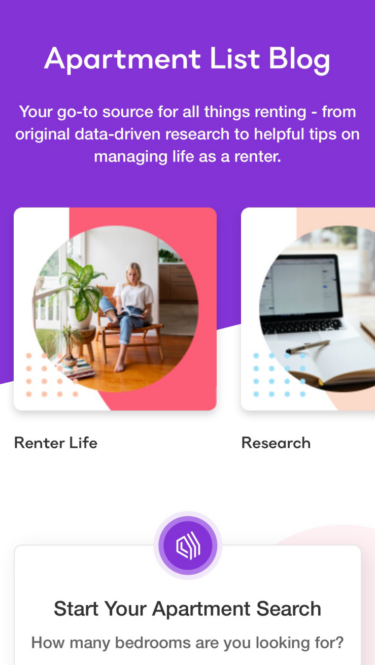 Blog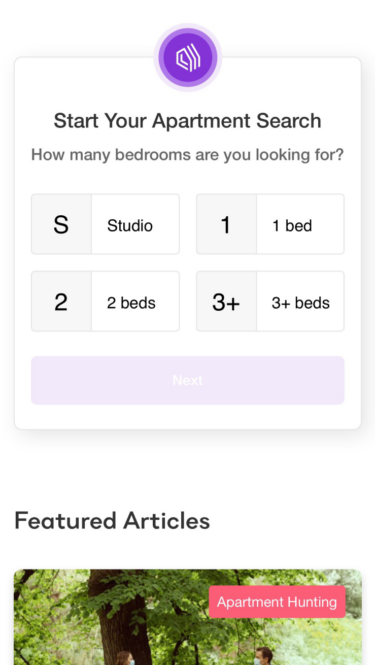 Search Filtering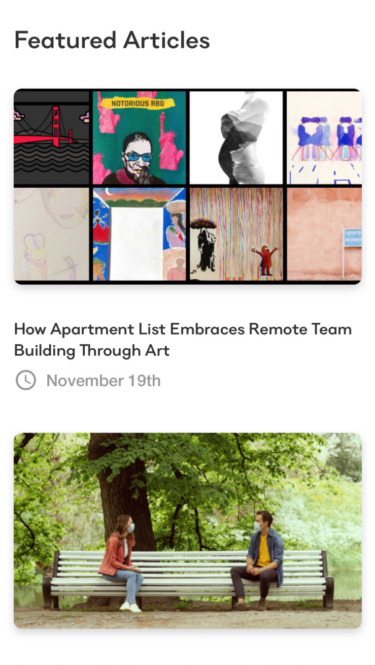 Featured Articles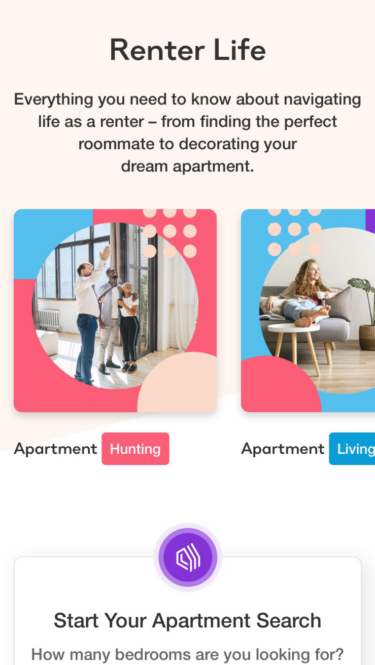 Renter Life
The Process
Blog Page: Before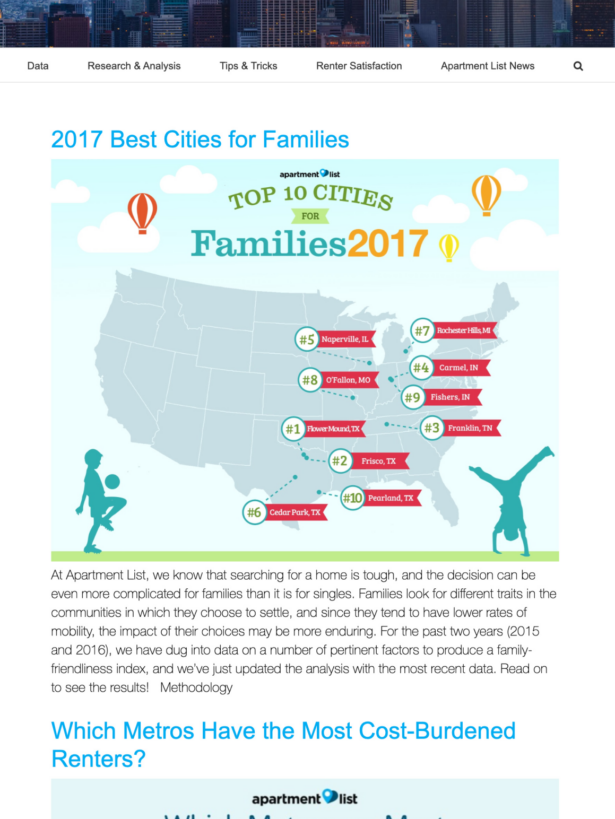 Blog Page: After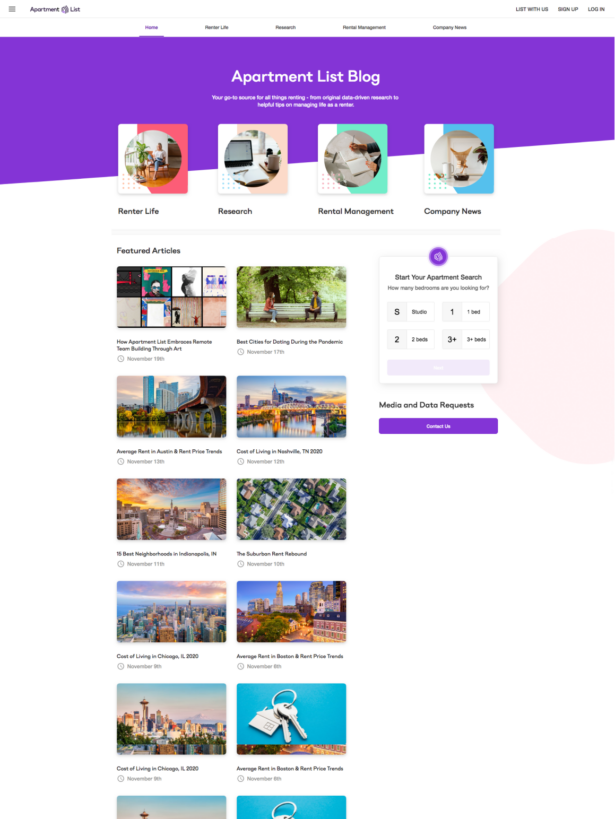 The Solution
Kanopi discovered the alignment in branding and developed a user-friendly experience that showcased content from their experts, and helped their audience to engage and read valuable content about Apartment hunting and living.
Key Features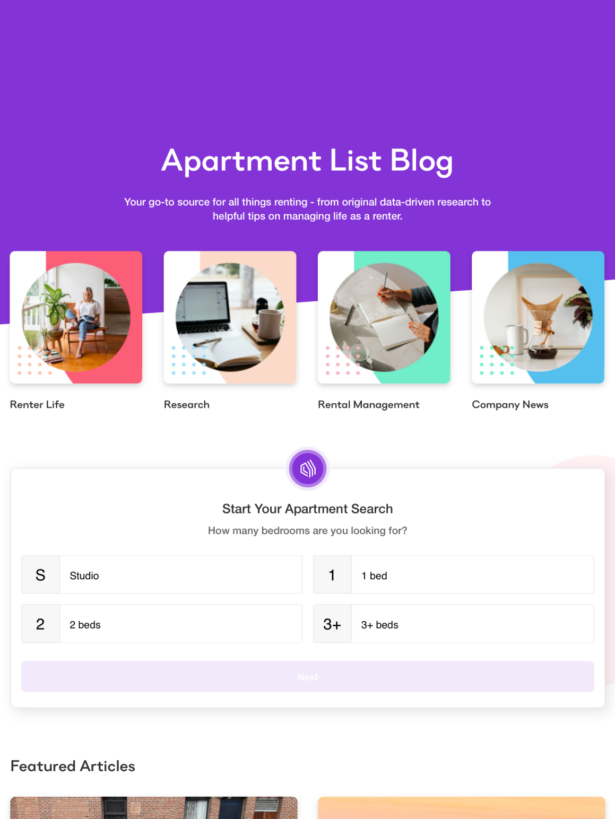 Organized Topics
Each major landing page has the ability and layout for topical section pathways.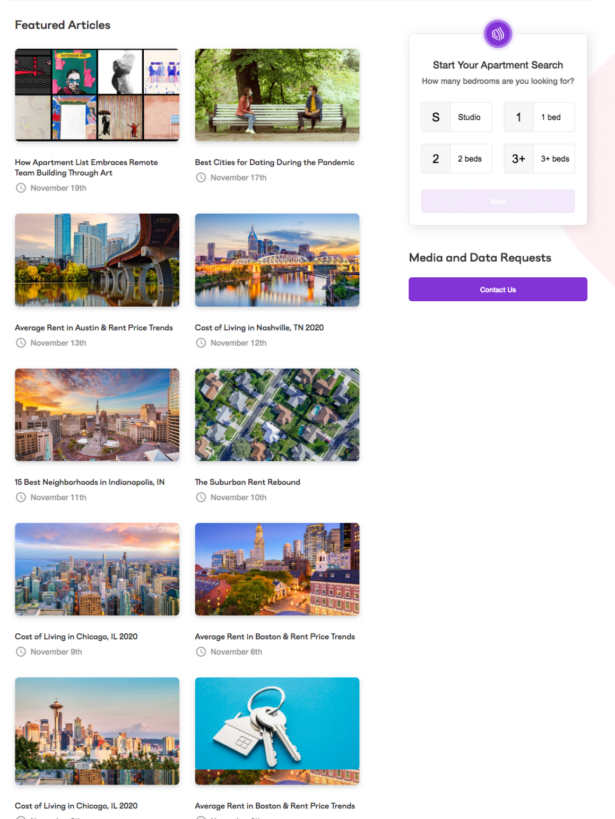 Featured Information & Search Widget
By featuring popular articles and tagged content, each landing page makes it quick and effortless for users to jump into deeper content. The Search widget connects the blog and corporate site by investing users in their search with a simple search widget to propel users into a conversion.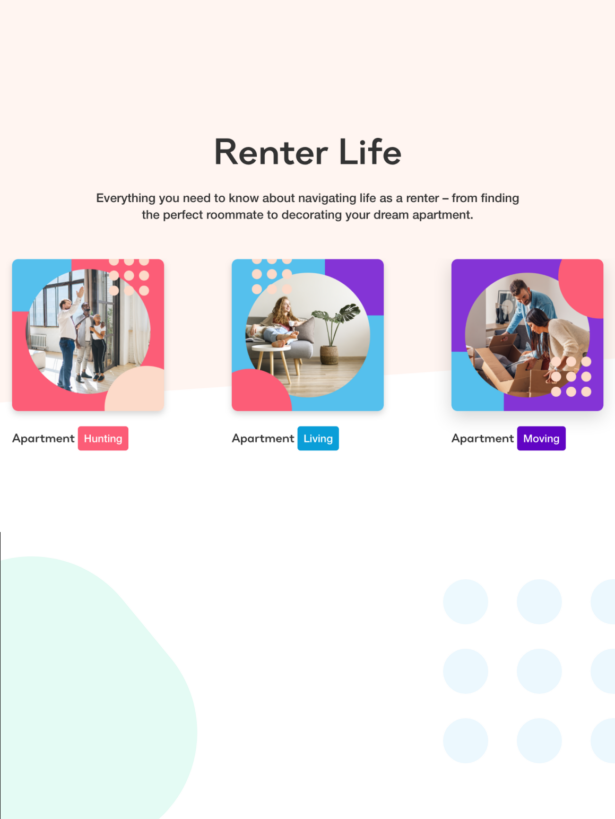 Integration of taxonomy site sections
By integrating additional site sections based on taxonomies like Accessibility, Renter Life, etc., they are able to create custom content to showcase.
The Result
By making improvements to the site's aesthetics, and creating a better UX through better content layouts and filtering, the site traffic increased significantly with a surge in website visits. In addition, the Apartment List team is now able to easily make updates to content as needed.