Support
International Rescue Committee
A customized content migration solution that aids the support of refugee families in the world's toughest places.
Client Overview
Founded by Albert Einstein, the International Rescue Committee responds to the world's most devastating humanitarian crises. It helps families whose lives and livelihoods are affected by conflict and disaster to survive, recover and take back control of their future. Active in more than 40 countries and over 20 cities in the United States, the IRC's dedicated teams provide shelter, health care, clean water, education, and empowerment support to displaced people and refugees.
View Live Website
Services Provided
The Challenge
The IRC needs to move a volume of vital content from their legacy operating system to the latest version of Drupal. Due to the nature of their work in assisting 82 million people who are uprooted by crisis worldwide, the team couldn't afford to risk losing key content as a result of an unsuccessful migration or try to operate with their website down for an extended period of time.
Intelligent Migration
Content Identification
Kanopi began with a careful and thorough content identification analysis to help the IRC understand its existing content infrastructure, working in collaboration to determine and advise the best approach for moving the content over to the new platform.
Script Creation
Next, with a migration plan in place, Kanopi developed a custom migration script(s) to maintain the integrity of the IRC's database and protect against data loss during the content migration.
Content and Script Testing
Finally, we deployed a data migration testing strategy across the IRC's legacy systems and their updated Drupal version to ensure stability and consistency.
The Solution
Kanopi created a custom solution that allows the IRC to seamlessly migrate their content between platforms.
Key Features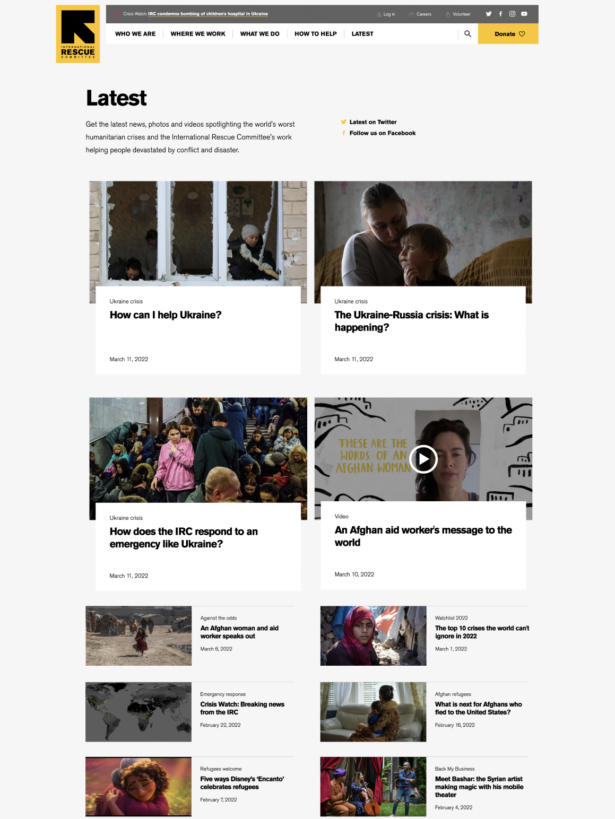 Custom solution for managing content
The IRC now has a customized content migration solution to help them migrate their unique infrastructure with ease.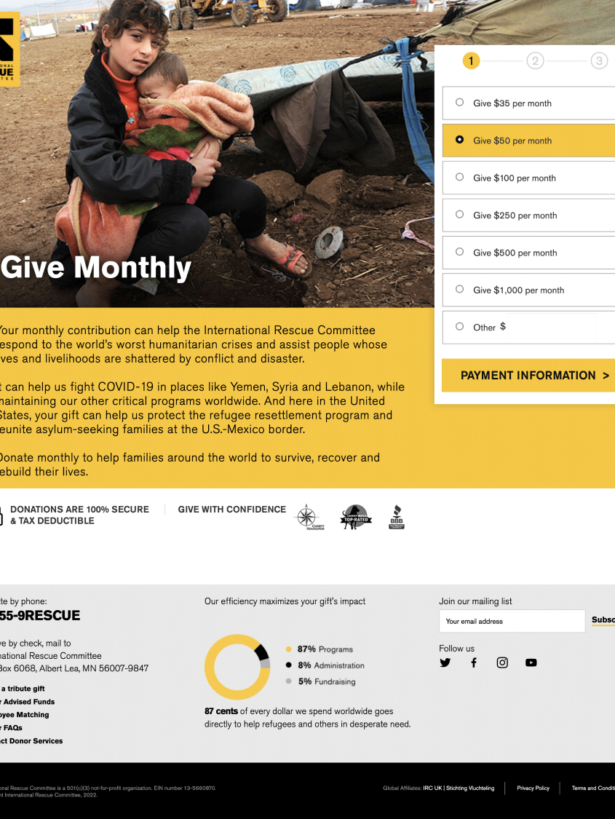 Quality assurance support
The Kanopi team is filling an expertise gap,  providing  flexible support that fits the changing nature of the IRC's content migration.
The Result
Kanopi and the IRC continue to work in partnership as they prepare to migrate five separate sites to one Drupal 9 website. 
With a custom content migration solution, migration scripts, and a data migration testing strategy established, the IRC is confident their site migration will be seamless and smooth. With an emphasis on data loss prevention and maintaining site integrity, the intelligent migration solution Kanopi has created won't disrupt the critical work the IRC is doing to support the millions of families whose lives are shattered by conflict and disaster worldwide.