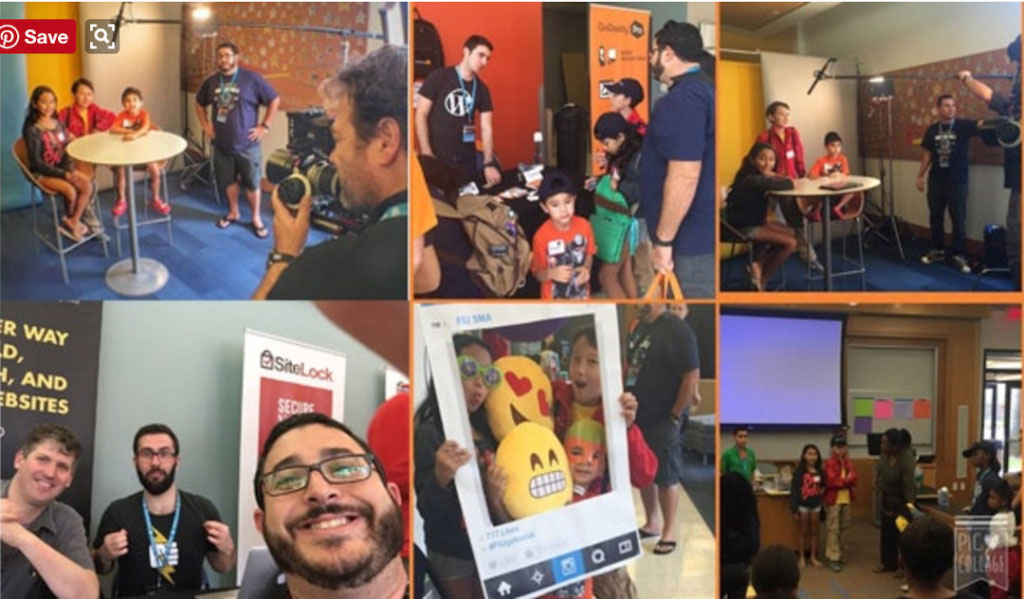 Sometimes it can be hard to commit to attending a conference after a long work week, particularly when you have kids, but my first time at the 8th annual WordCamp Miami this past weekend was really worthwhile – I got to delve deep on several WordPress topics, made some great connections with other developers and best of all, still had quality time with the kiddos.
For those coming in from out of town, the three-day event provided more than just an escape from the cold.
Speakers from all over the country provided a wealth of informative talks. I really enjoyed the Intro to AngularJS – Josh Pollock's enthusiasm about Angular templates and how to relate to PHP made it easier for me to understand.
Another session that I found very helpful was the Advanced Topics of Javascript – Nizar Khalife Iglesias took some really hard subjects and showed us how to apply to real world applications.
One of the most important classes I took was called, Beyond the Basics: "Building Security Into Your Development Projects" showing easy ways that holes are left in code that can easily get fixed for a site's overall security.
I also got a chance to sit down specifically with the WooCommerce people and get in deep with some arcane functionality.
This year, WordCamp Miami also hosted a Kids Workshop. This Kids panel was a blast – my kids and I got to work together on a blog, they did an arts/crafts/STEM class in the afternoon where they played games that worked on the understanding of technical directions and they got involved in doing basic kids coding. I think they might finally understand what it is I do for a living. They might even go into the family business!
I would have enjoyed some longer sessions because many were less than 45 minutes which may be due to the large number of speakers present.
And, of course, I got to see old friends and made a lot of new ones. This was my first year, but it won't be my last. Not only will I be going again, I am looking forward to connecting with other WordPress developers on an on-going basis. Stay tuned!