Website Growth Plan
Sunnylands
Elevating a website to match the beauty of a historical estate.
Client Overview
For more than 40 years, Ambassadors Walter and Leonore Annenberg welcomed political, business, educational, and entertainment leaders to Sunnylands, their 200-acre winter home in Rancho Mirage, California. In 2001, the couple established The Annenberg Foundation Trust at Sunnylands to preserve the estate as a place where world leaders could meet to discuss issues of national and international importance.
View Live Website
The Challenge
Sunnylands' website, while stunning, was not intuitive in their pathways for their two very important audiences. This caused a higher volume of physical phone calls for simple and foundational information, which led to friction both within the organization and with its relationship to its audience.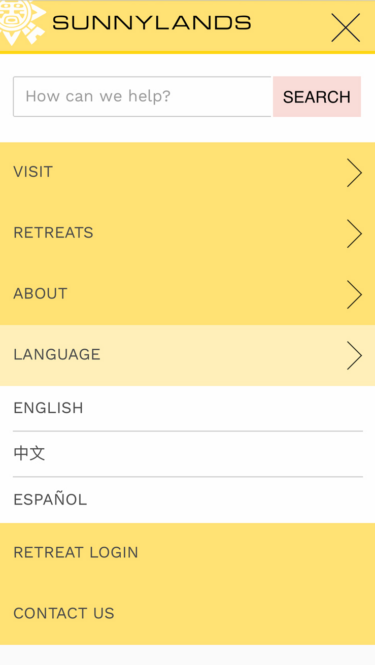 Mobile Menu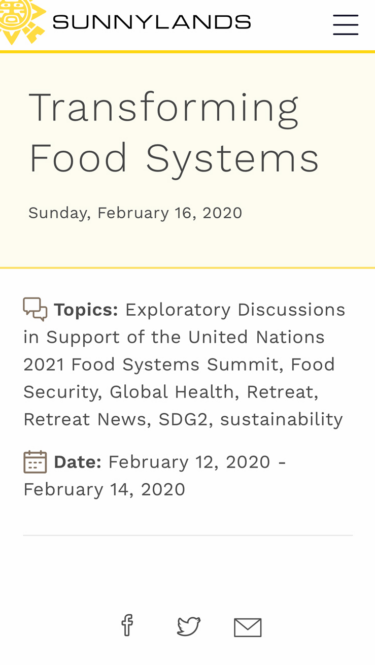 Past Retreat Detail Page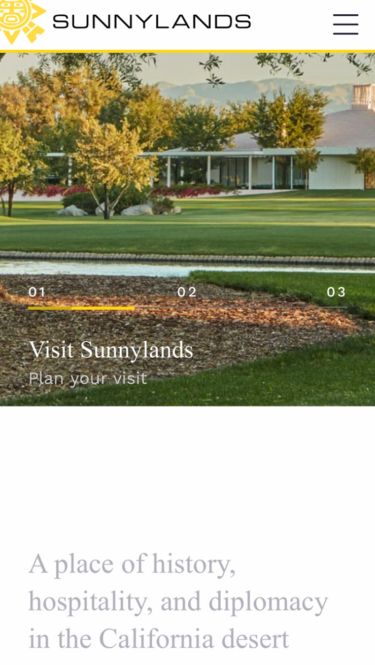 Home page
The Process
Website Growth Plan
In order to discover the most impactful needs for the site, Sunnylands engaged Kanopi with the Usability and Design Website Growth Plan. Through data collection from stakeholders, audience and much more, we focused our efforts on: clear and intuitive & continued user pathways, clarifying their mission and retreat efforts, multimedia thought leadership and continued engagement with retreat alumni.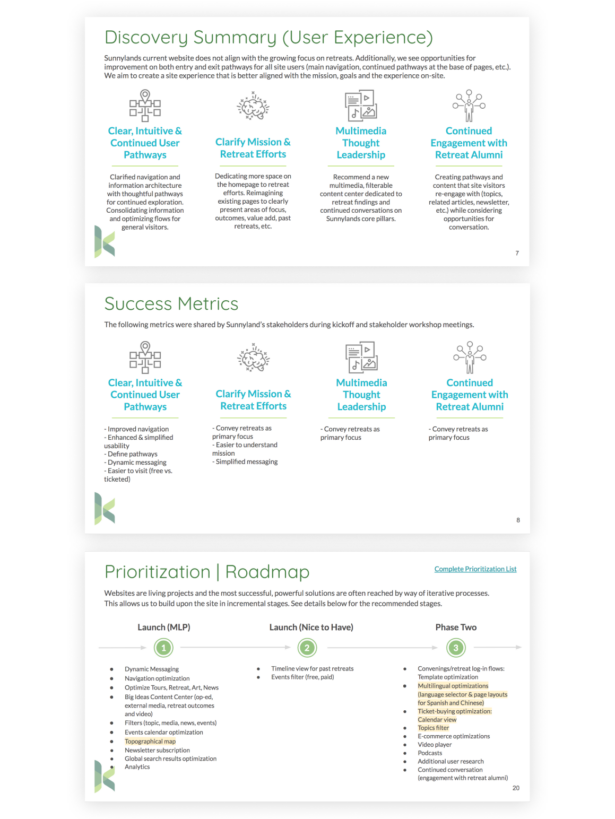 Navigation Rework
Our most powerful tactic to meet the goals was to reimagine the navigation. The new navigation allowed the organization to provide the information site users were trying to find (to reduce call volume and save staff time), as well as very clear pathways for their two main audience targets — estate visitors and retreat guests.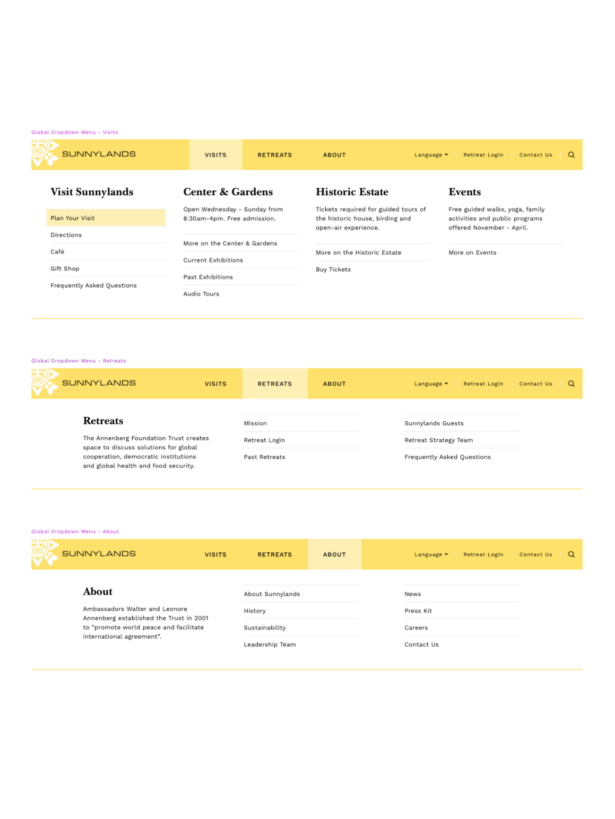 The Solution
The Website Growth Plan approach started with investigating how people use the site through analytics, heatmaps, and user session video recordings. An on-site survey for users and stakeholder sessions with the organization identified pain points in the user experience. 
With a focus on usability, we built a custom navigation menu, integrating with Sunnylands' existing theme. We gave special attention to improving the Sunnylands footer and search form, and we developed a notification banner that can be disabled by users. 
These efforts provided benefits not only for the staff, but for the site users looking for specific information.
By setting up a user-friendly admin interface, Sunnylands can now easily manage and update content throughout the site on their own.
Key Features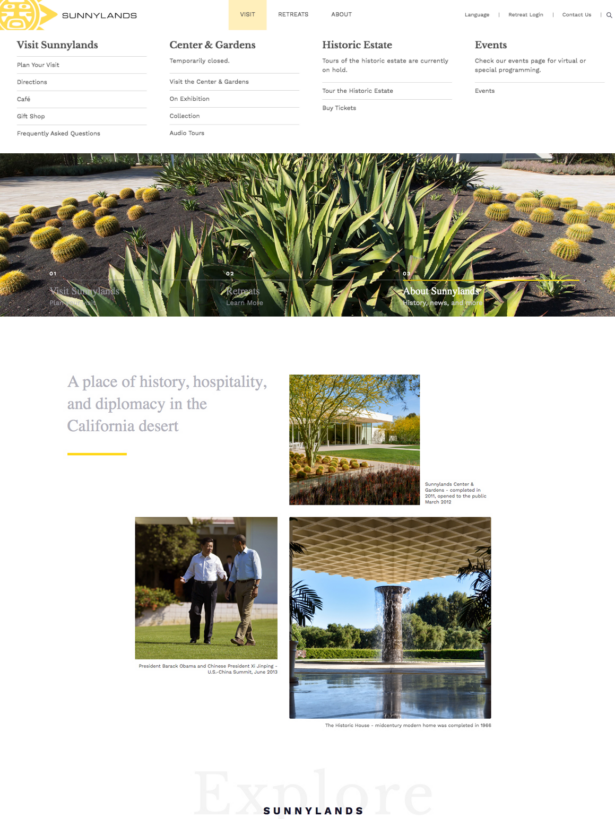 Navigation Menu
We created a responsive mega menu that caters to Sunnylands users, effortlessly setting them on tailored pathways through the website.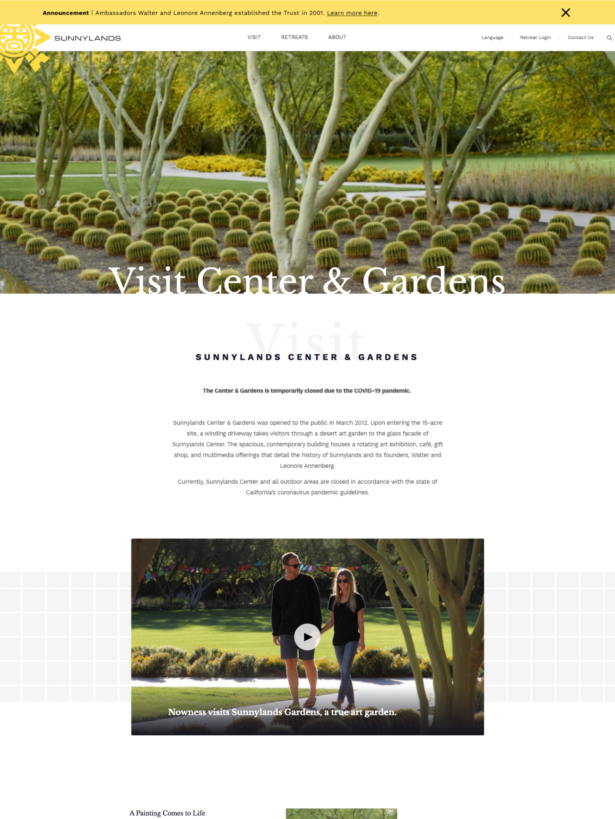 Notification Banner
New notification banner functionality makes it possible for Sunnylands to alert site visitors to important updates while giving users the option of easily disabling the banner.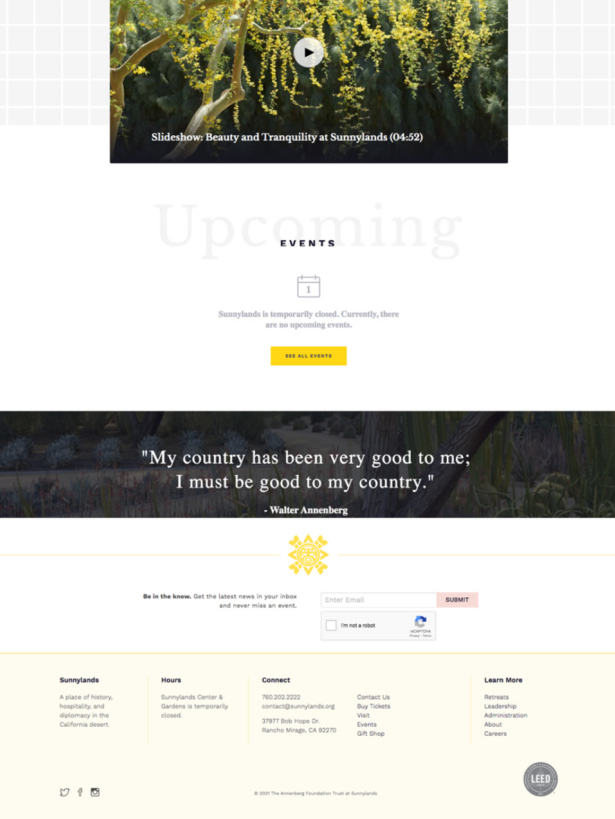 Enhanced Footer
A robust footer brings essential information into the spotlight for site visitors, providing opening times, focused call to actions, a simple site map, and quick ways to connect with Sunnylands through social media.
The Result
By modernizing their visual design with an artistic aesthetic, Sunnylands now has a website that reflects their mission and brand while also catering to the needs of visitors and retreat guests. A refreshed content strategy and tone has helped Sunnylands meet user expectations while letting their impressive history tell the story.
With improved navigation and accessibility, potential retreat guests can quickly find what they need to help Sunnylands secure on-site meetings of global leaders, influencers, and strategic decision-makers, thus saving the internal team time and helping users find what they need much more easily.
Armed with a tailored website growth plan, Sunnylands is well-equipped to continuously enhance its website to meet their users' and the Foundation's needs well into the future.