Continuous Growth
Catalyst
A powerful web presence that helps drive positive change for women in the workplace.
Client Overview
Catalyst is a global nonprofit building workplaces that work for women by partnering with powerful CEOs and leading companies worldwide. Since its creation in 1962, Catalyst drives positive change with pioneering research, practical tools, and proven solutions to accelerate and advance women into leadership. Because progress for women is progress for everyone.​
View Live Website
Services Provided
The Challenge
The Catalyst team moves quickly to enhance their offerings to both supporter companies as well as the general public. With many different initiatives being worked on in tandem, the Catalyst team knew they needed a partner who could keep pace and help them create tools that would streamline the work that needed to be done. 
One initiative was Catalyst's Women on Board initiative, aiming to get more women represented on Boards of Directors nation-wide. In preparation, they needed to quickly rework how they present essential information on their website to best showcase their program participants and sponsors. 
Another initiative was better highlighting the excellent research they do by taking a closer look at user experience and how they tell their story online.
Both of these discrete updates were much-needed updates with the goal of creating a better experience for Catalyst's visitors.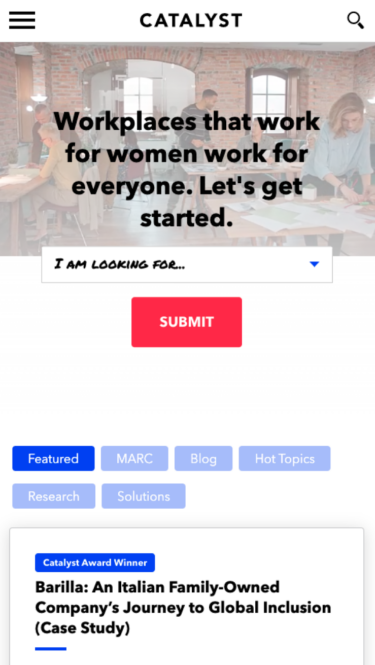 Home Page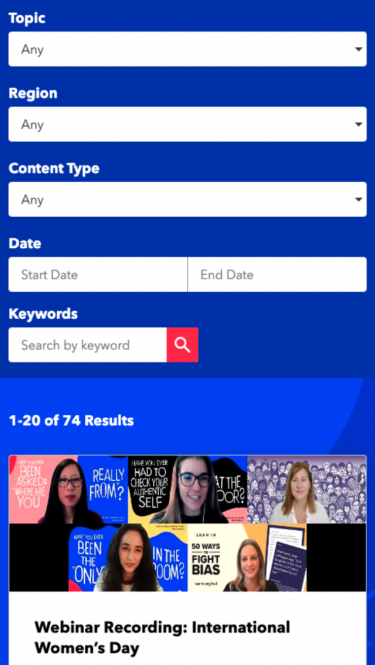 Topic Page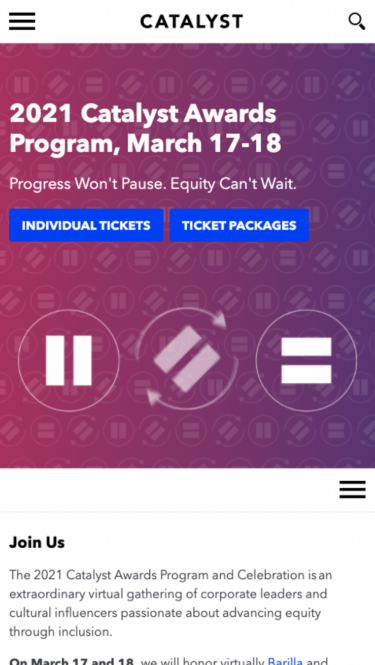 Event Page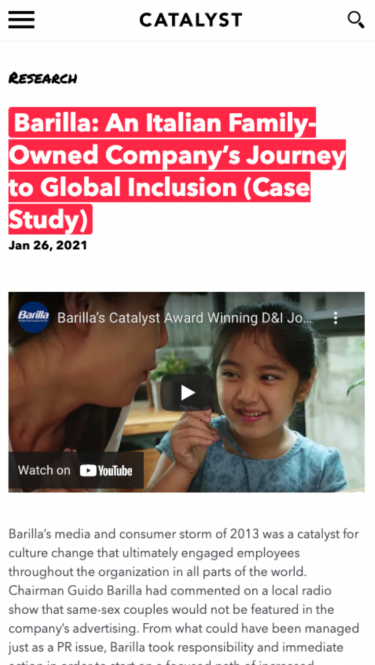 Research
The Process
Wireframes
Our strategy for the Woman on Boards landing page began with inclusive storytelling, helping to foster meaningful interaction with Catalyst site users. With the user experience in mind, we developed a content strategy and pathways that make site users a vital part of Catalyst's success story, elevating their compelling and diverse voice.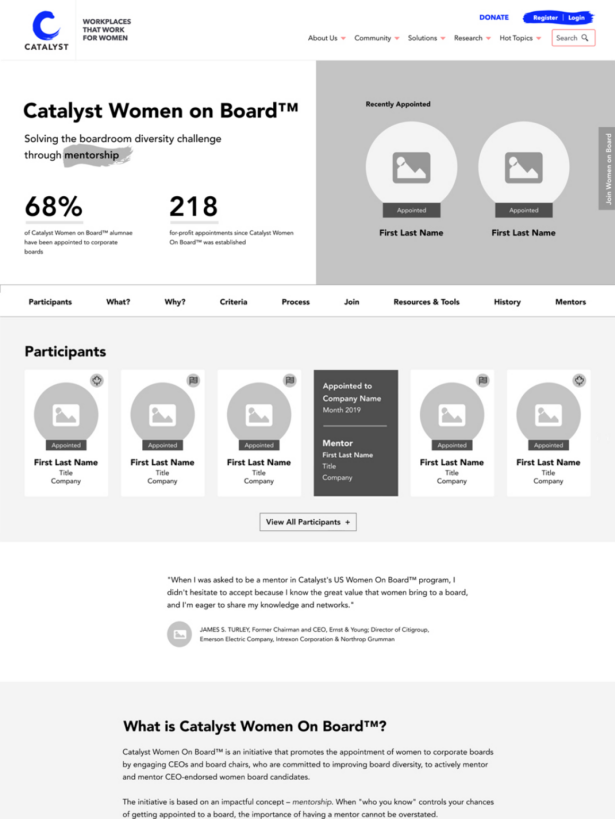 Design
Catalyst's unique voice is further amplified through the visual design elements we created, which include bold imagery of participants, quotes from global mentor-sponsors, and descriptive call-to-actions.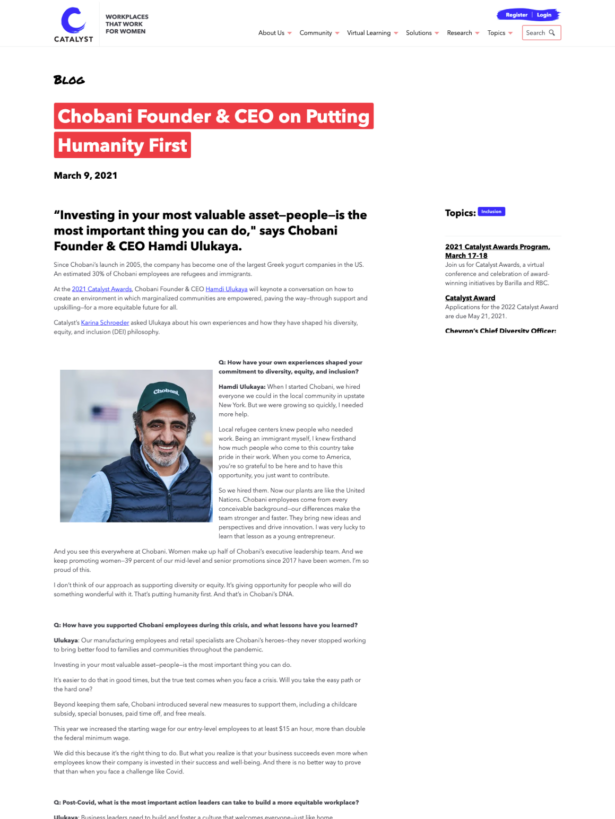 The Solution
Kanopi took a collaborative and nimble approach with Catalyst, using inclusive storytelling to guide their strategic goals as we enhanced functionality.
We built a highly flexible and customizable content type in WordPress to ensure content on the Catalyst website reflects its brand and mission while also making it easy to keep content updated and relevant.
Additionally, we created Interactive Reports with full functionality that uses ACF Fields/components to custom build different reports, translate them to other languages, and to be downloadable as a fully formatted PDF. This meant that Catalyst could avoid building separate assets. This streamlined a once time-consuming report creation process. 
Careful and considered attention was also given to the language used in the reports to amplify Catalyst's voice and give users the content they want and need in a format that suits them.
With bandwidth concerns in mind, we also completed performance improvements to the Catalyst website.
Key Features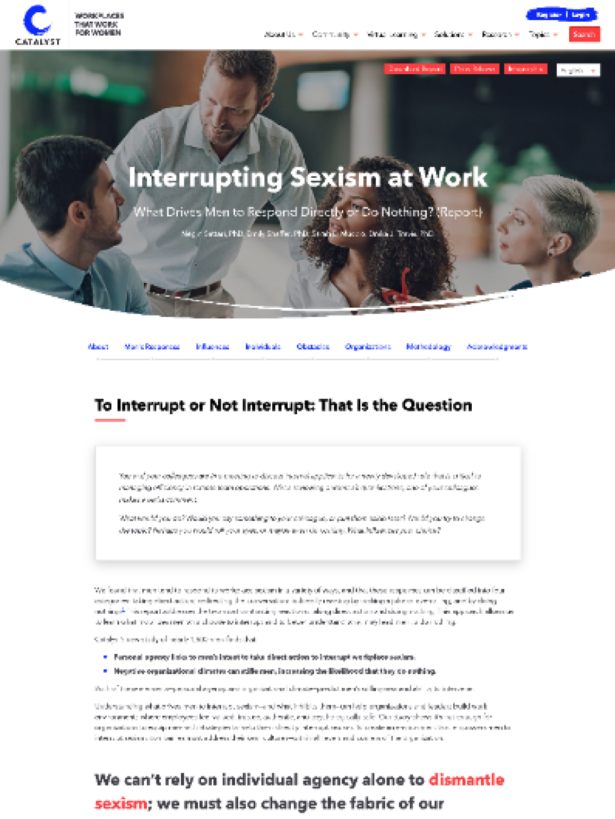 Interactive Reports
The Catalyst team needed interactive reporting to allow them to custom-build different reports, translate them into other languages, and make them downloadable as PDFs. Kanopi built data-driven and customizable reports that make it easier to educate and inform the Catalyst readership.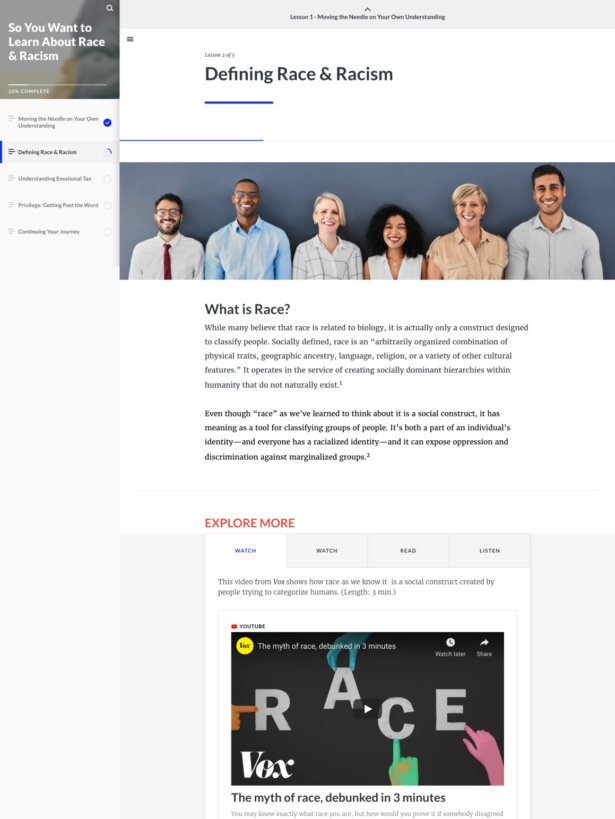 Degreed Itegration
We integrated the upskilling platform, Degreed, with the Catalyst website, providing members with a seamless learning and skill development experience.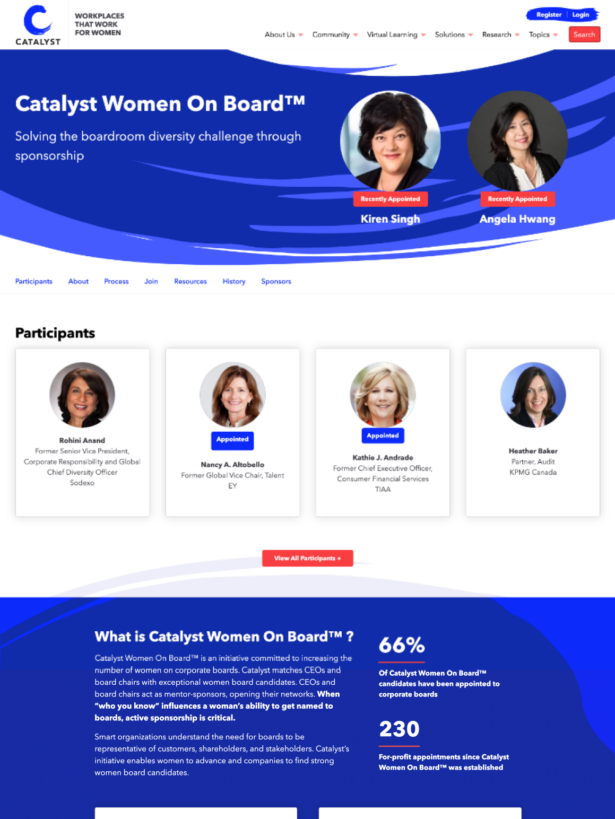 Women on Board
The Catalyst Women On Board™ initiative is focused on increasing the number of women on corporate boards. To better showcase this important work the Catalyst team needed a landing page with dynamic functionality. This included new, editable fields with choices of backgrounds, layouts, sub-menus, and content types to give the editors the ability to create the user experience that best served their needs.
The Result
By partnering with Kanopi, Catalyst has elevated their WordPress site to better meet the needs of its users. Their site now provides clear pathways for people to learn more about what Catalyst does and explains the impact they achieve through inclusive storytelling and detailed reporting.
With more exciting features and site enhancements in the works, Catalyst is ensuring their website meets the needs of their global community well into the future, through continuous improvement with Kanopi.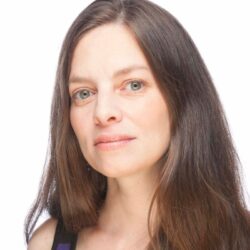 Jeanne McCabe
Senior Director, Digital
Kanopi stood out among other agencies as having broad expertise, thoughtful and principled management, a commitment to client service balanced with a focus on end user experience.
The two words most often used to describe Kanopi and their work with us are "huge improvement". Kanopi has exceeded our expectations and is a true partner to our digital team.