Full Build
BirdNote
A User Experience that brings natural storytelling to life
Client Overview
BirdNote is a public media program that brings joy, inspiration and hope to millions of people around the world who value birds and the environment. By telling vivid, sound-rich stories about birds and the challenges they face, BirdNote inspires listeners to care about the natural world — and take steps to protect it.
View Live Website
The Challenge
Birdnote's existing website was beginning to show its age; visitors to the site were met with a busy layout that made finding content difficult. The navigation scheme and overall visual hierarchy were dated and needed to be revitalized to bring BirdNote and their storytelling to the next generation of users. Additionally, the back-end of the site was limited and challenging to use, leaving staff unable to update content to tell BirdNote's story.
The Process
Wireframe for "About"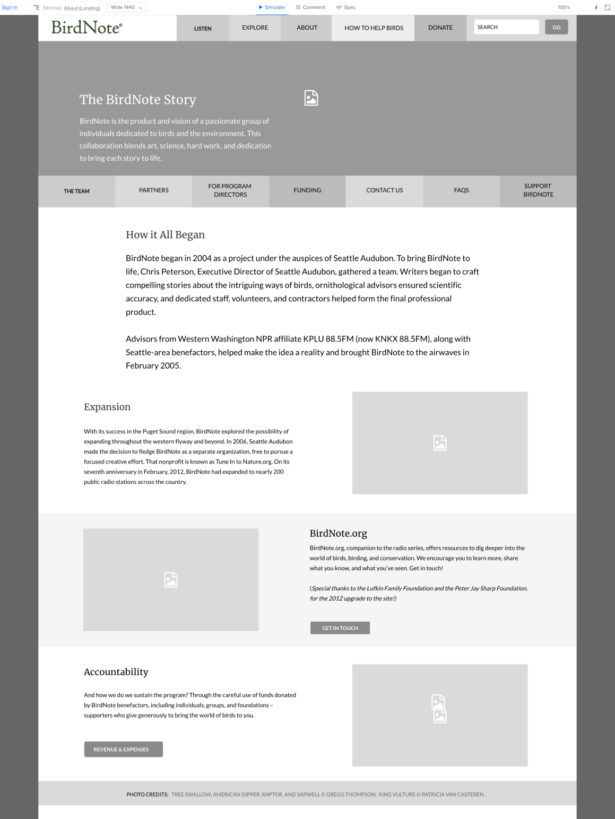 Wireframe for "In Your Backyard"
The Solution
Kanopi Studios worked closely with BirdNote to better understand their users, goals for the site, and the needs of their content administrators. Because a large portion of the project involved migrating content from their existing site, we also needed to determine how best to rework key information to improve the overall User Experience (UX). Starting with existing content and layouts, Kanopi refined and streamlined how content and information was presented so that users could continue to delve into the rich storytelling of the site, without the clutter.
Key Features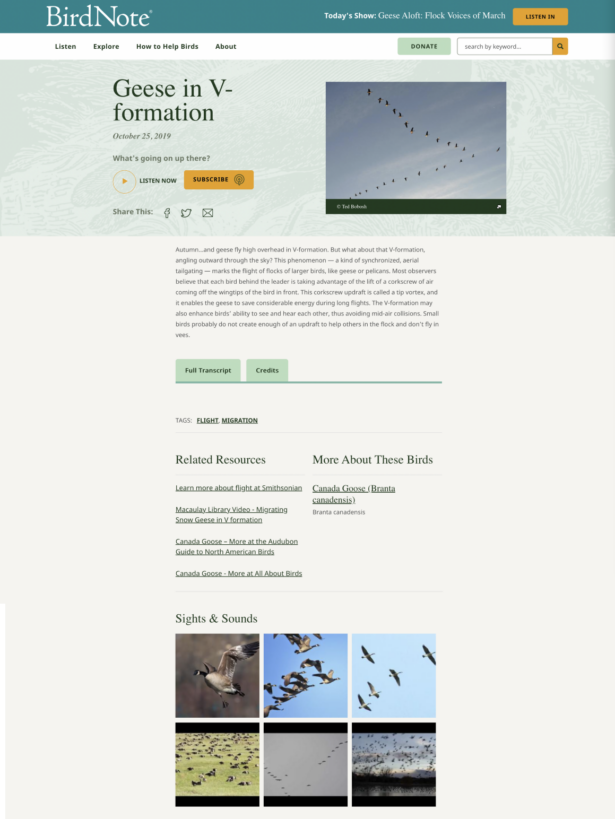 Content Migration
Migration of thousands of pieces of content; maintaining and finessing data to fit the features and functionality of the new site.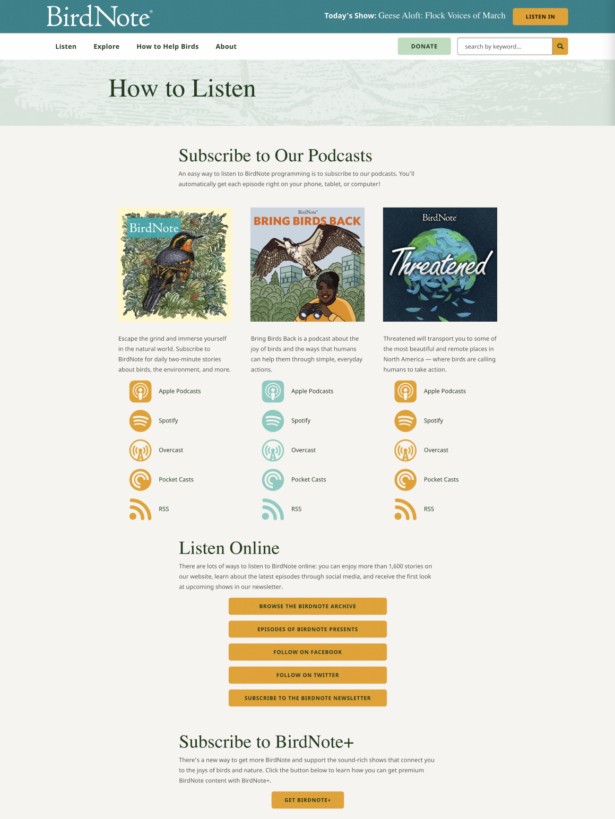 Audio Integrations
Handling three separate audio hosts integrations so that Shows could continue to stream on the new site.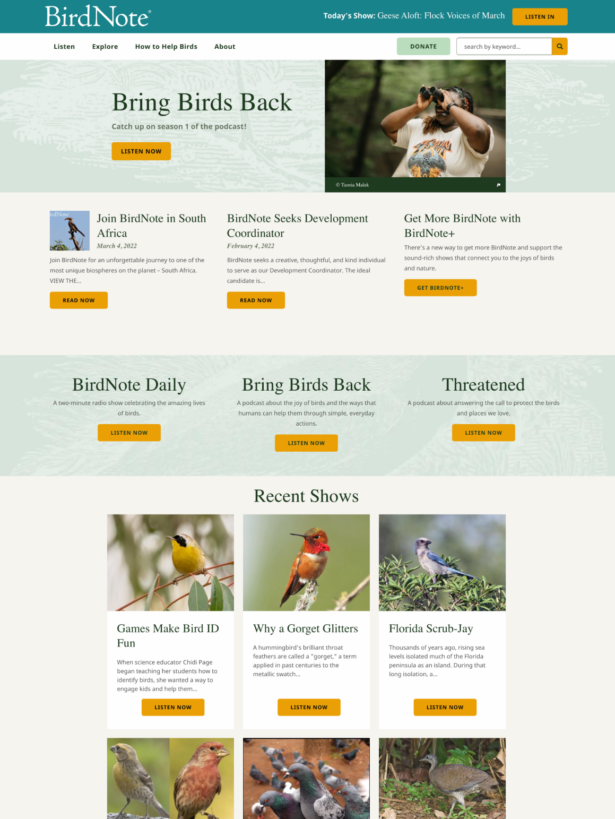 Easy-to-update Layouts
Implementation of flexible layouts to give the team more options when presenting content.
The Result
Since launching the new site Birdnote has seen a 106% increase in Session Durations, and a 70% increase in the amount of time on page. This tells us that users are more engaged with the content on the site, and also spending more time on the site in general.