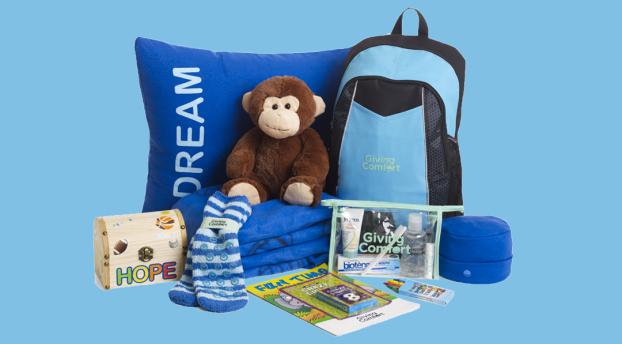 We converted a static Excel database into an interactive application that connects the McKesson Foundation with community partners – ultimately helping cancer patients receive much-needed comfort during their treatment.
It is so exciting to see our work generate results for our clients. When that client is a nonprofit that provides services to cancer patients, that work becomes even more meaningful. The McKesson Foundation provides cancer patients with non-medical direct services through a network of Cancer Care Community Partners – hospitals, treatment centers, and support organizations across North America. Their Giving Comfort program provides Comfort Kits to cancer patients through this network.
The network was managed through an Excel spreadsheet, administered by one person, which made sharing program information and expanding functionality nearly impossible. McKesson asked Kanopi to develop an online application that would support the expansion of the Giving Comfort to meet the McKesson Foundation's growing needs.
Using an interactive Ruby on Rails Application, Kanopi worked collaboratively with McKesson to bring a new database to life –visually as well as interactively – to improve user functionality, display data and provide robust reporting to meet the organization's program goals. Ruby on Rails combines modern graphic visualizations, a simple user interface, and a strong backend to interactively present data, allow users to search based on location, use geo-targeting to identify potential partners and run custom reports.
Using the client's brand look and feel, we developed modern looking but visually engaging graphs to showcase their data. The new database now instantly displays the proximity of Community Partners to McKesson offices, facilitating the delivery of Comfort Kits to those in need and expand McKesson's partnerships around the country and streamlining the work of our client Valerie Aubel, Product and Distribution Coordinator for the Giving Comfort program: "The database has made my job of managing the Community Partners EXPONENTIALLY easier and I am very grateful!!"
To learn more about ways that Kanopi helps nonprofit organizations reach their goals, visit our #kanopiforgood page.