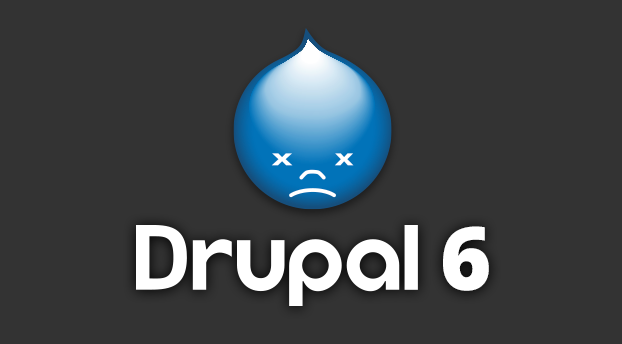 As promised, as of today, three months after the release of Drupal 8, the Drupal community will no longer support Drupal 6. The Drupal 6 end of life is upon us.  What this means for organizations with websites built in D6:
The Drupal community will no longer create new projects, fix bugs in existing projects, or write documentation, etc. for Drupal 6.
There will be no more core commits to the official tree on Drupal 6.x.
Drupal.org's security team will no longer provide support or Security Advisories for Drupal 6
All Drupal 6 releases on project pages will be flagged as not supported.
At some point in the future update status may stop working for Drupal 6 sites.
Hosting providers such as BlackMesh will no longer provide any support to D6 sites.
Kanopi studios will continue to provide limited support to clients with Drupal 6 sites as they evaluate a path to upgrade to Drupal 7 or Drupal 8. Organizations with Drupal 6 sites should plan to upgrade their site as soon as possible.
For questions about upgrading to Drupal 7 or 8, please contact us.