But simply knowing who you are talking to is only one piece of the puzzle. Consider how much more effective you could be if you were able to see below the surface and observe audience behavior in real time.
Imagine you own a family restaurant. It makes sense that you would start by targeting families. You read some market research that tells you mothers make most of the decisions about where the family eats out. So you decide to develop a persona based on mothers who are looking for restaurants that offer fun options for kids.
It's a good start! You can now build more useful content and even make some website updates to better connect with this persona. But do you know if there are pain points in your navigation? When your users visit a page, do you know where they are clicking and where they get stuck? Are there additional features or content that could add value?
There are some simple user research methods and tools which can help you get the detail you need on audience behavior to gain deeper insight. By combining direct and indirect sources of data, you'll be able to build a user experience that truly connects with your audience.
Here's some ways you can do this.
Direct user feedback
When you want to know something, sometimes it is easiest to just ask! Asking your users a few simple questions about their needs shows that you care about their experience and can reveal tremendous insights. We recommend making it a quick and painless process by focusing on a short list of questions through a survey on your site, or asking directly to potential/current customers, including:
What do you visit our website to do?
Did you find what you were looking for?
Is there anything else we could include on our site that would be helpful?
An easy way to gather this information is by setting up a pop-up survey on your website through HotJar's polling feature. You'd be surprised how much data you can collect in just a few weeks.
For longer surveys, SurveyMonkey can be a good option. SurveyMonkey allows you to send surveys to a curated segment of your audience and can even help you gather additional input from internal stakeholders. Typeform also has several options with an intuitive admin interface, a conversational tone and engaging interface for users.
Whenever possible, we also recommend 1-1 interviews with your customers. These conversations can be invaluable in helping you to understand people's mindset, motivations and needs by going beyond what people are doing by asking them why.
Indirect user feedback
HotJar also supports indirect feedback methods, including heatmaps, user session recordings, and conversion form tracking.
Heatmaps allow you to see where users click, allowing you to compare the amount of attention each page element receives. For example, many websites have important calls to action in more than one place on a page because they aren't sure which placement is more effective. Installing a heatmap will tell you which link is performing better, which can help you streamline your page. Heatmaps are most helpful on pages that receive a fair amount of traffic so that they can collect enough data available to support solid decisions.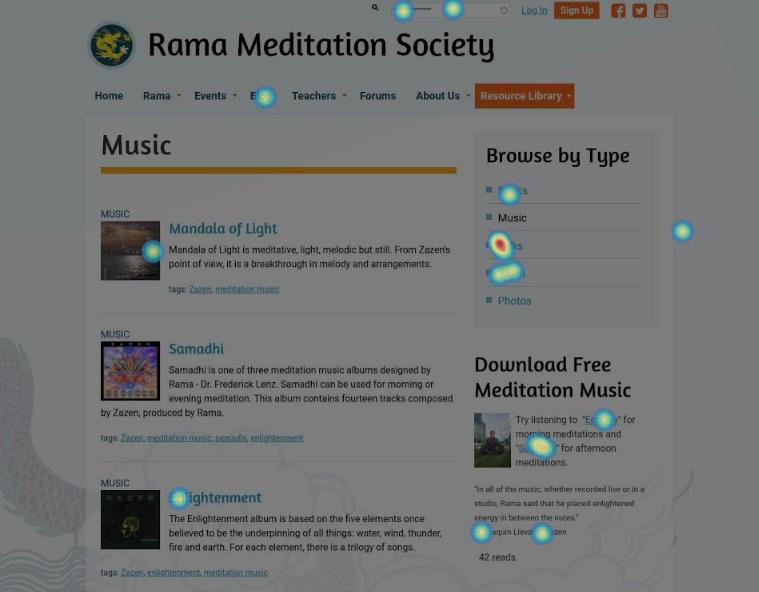 User session recordings do exactly what their name promises: recording user actions so that you can see what people are doing on your site, and exactly where they pause or struggle. Looking at user sessions in aggregate can help you restructure your pages to support common paths and eliminate common challenges.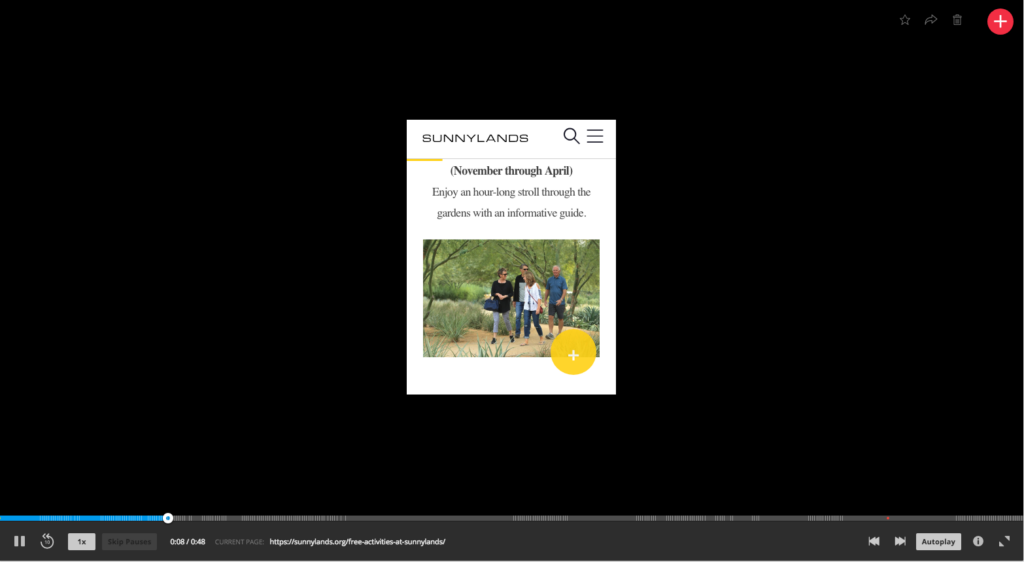 Conversion form tracking can help you see which form fields users struggle with and where they drop out of the process. This information can guide decision making around where and how to streamline forms so that they can accomplish their number one goal … conversion!
Get started understanding audience behavior today!
We know that conducting user research as part of a website project can sound expensive or time consuming, or both. But the whole reason why you need a website is to connect with your users. Without a true understanding of their needs, even the best intentions can miss the mark.
The good news is that there are a number of options available through HotJar and other tools that make user research easier to tackle than ever. And Kanopi Studios is here to help, whether you'd like more information about using user research tools or need an experienced team to lead and interpret the research. Building your website around data and insights is the best way to elevate your relationship with your audience by providing them relevant content, optimized user pathways and ultimately a better relationship with your brand. So let's get started!