Website Development
Where form and function meet.
We plan and create the features and functionality that make your vision a reality. At the end, you'll get a customized content management system tailored to user needs.
Migrations are made painless by our team of website experts.
While you may not want that rickety old website you've been using, you still need your content, user database, and any number of data tables. Or maybe you just want to switch hosts, and need a hand moving that beefy site to a new server. Whatever the reason, our developers will tackle your migration from a strategic and technical perspective to ensure your content and data arrives safely at its new home.
Custom Module & Plugin Development
Not every tool fits every problem. Our team will custom build plugins and modules needed to extend the functionality of your website according to your needs.
Third-Party & Custom API integrations
Payment gateways, database integrations, security portals, and more! If your project needs a third party API integration, our team has the experience to make it happen.
Responsive Mobile-First Themes
All our themes are constructed with a mobile first mentality to make sure your users, regardless of device, are able to access and use your site as smoothly as they would on a desktop computer.
WCAG 2.0 AA Accessible Websites
As online accessibility becomes a stronger demand around the world, it's an opportunity for businesses and organizations to show their dedication to their users. We work with you to ensure your website is accessible to everyone no matter what their ability.
Search Engine Optimization (SEO)
SEO involves the sometimes mysterious world of Google, Bing, and Yahoo search algorithms. But it's no mystery to Kanopi; from html structure to schema data, we can help you make sure your site appeals to both computers and humans.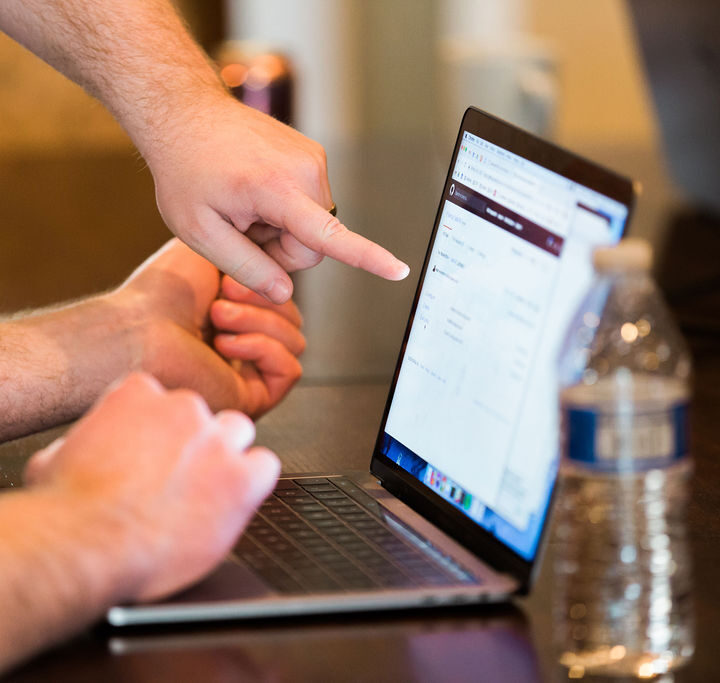 Our Approach
Custom made for you.
Whether you need a Drupal website or a WordPress website, our developers can make you a fantastic site regardless of the size or need. All our developers have at least 10 years experience in their field, and many of them are Canadian. So they're extra nice.
After your beautiful website is launched and live, we can move onto the next stage: continuous improvement.
Next Step: Continuous Improvement