Full Build
Learning Network for Countries in Transition (LNCT)
Creating an online and collaborative network to support global healthcare practitioners.
Client Overview
The Learning Network for Countries in Transition (LNCT – pronounced "linked") is a country-driven network dedicated to peer learning to support countries as they take on full domestic financing of their national immunization programs. LNCT uses a collaborative learning approach that brings together country practitioners, technical experts, and development partners to share lessons, challenges, and good practices for managing the Gavi transition process.
Visit Live Website
The Challenge
LNCT fosters a network for immunization program practitioners and policymakers in countries transitioning from Gavi support, a vaccine alliance that provides support to countries in a variety of forms as they transition to superior healthcare practices. LNCT had no online presence and was in need of a website; one that would really reflect the collaborative network's brand and support their cause.
The Process
Entity Relationship Program (ERD)
With LNCT, the logic and different user flows made it critical to map out the right relationship model long before the user experience was constructed. Our technical engineers collaborated throughout the project to ensure success.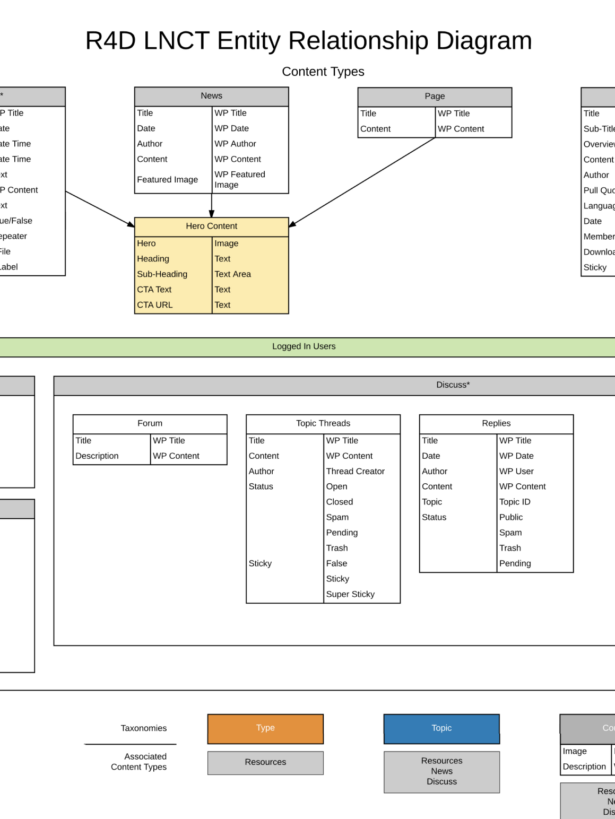 Design
After iterating and planning in the user experience phase, the visual language was discovered and elevated the planned hierarchy with an emotion of inclusiveness and collaboration.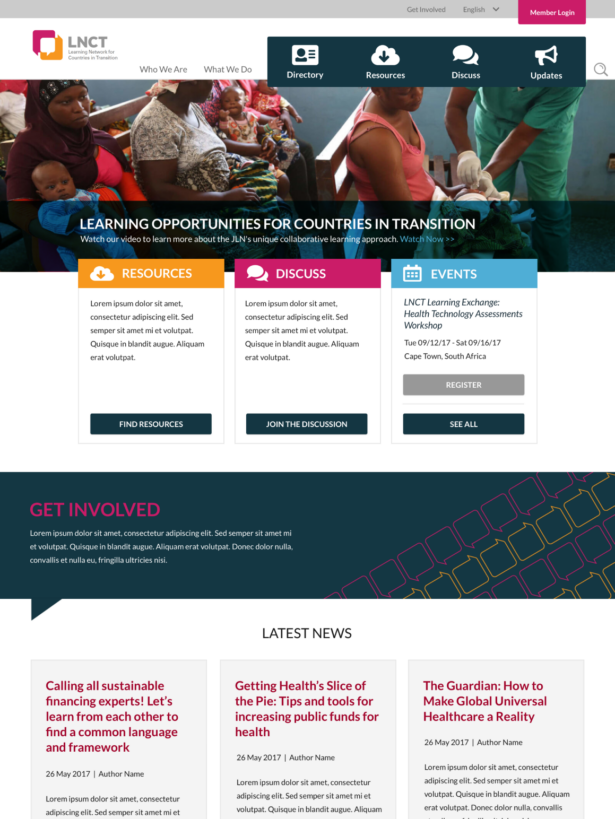 The Solution
Our approach began with a collective conception of the interaction and visual tone which would bring the brand to life. With careful and strategic planning, our engagement took us through a branding strategy and full build endeavor. The site gives members and prospective members a platform to engage in educational resources, community forums, and up-to-date industry information. Our long-term relationship with LNCT is a partnership that's led to optimizations, content growth, monitoring capabilities, and more.  
Key Features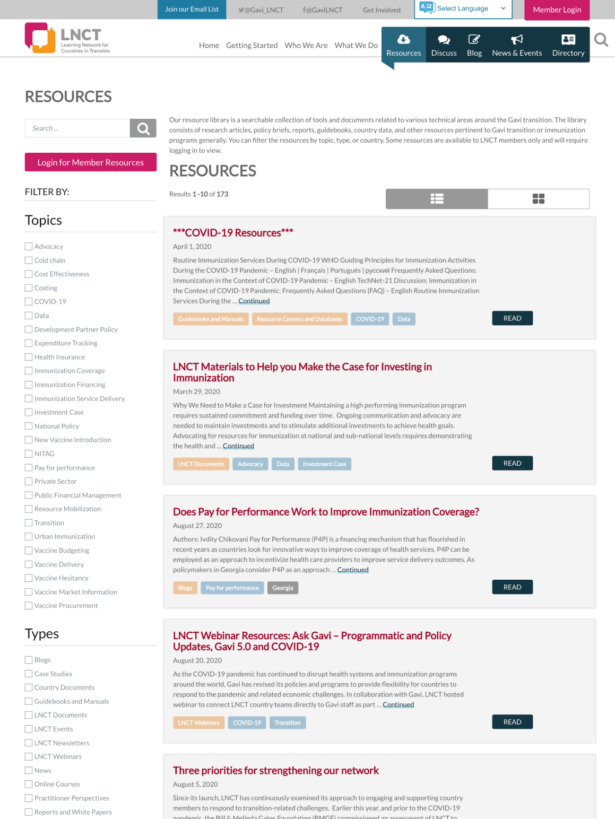 Resource Section
One of the most prominent sections of the site, the resources section has rich and informative content categorized by topics making it accessible to visitors.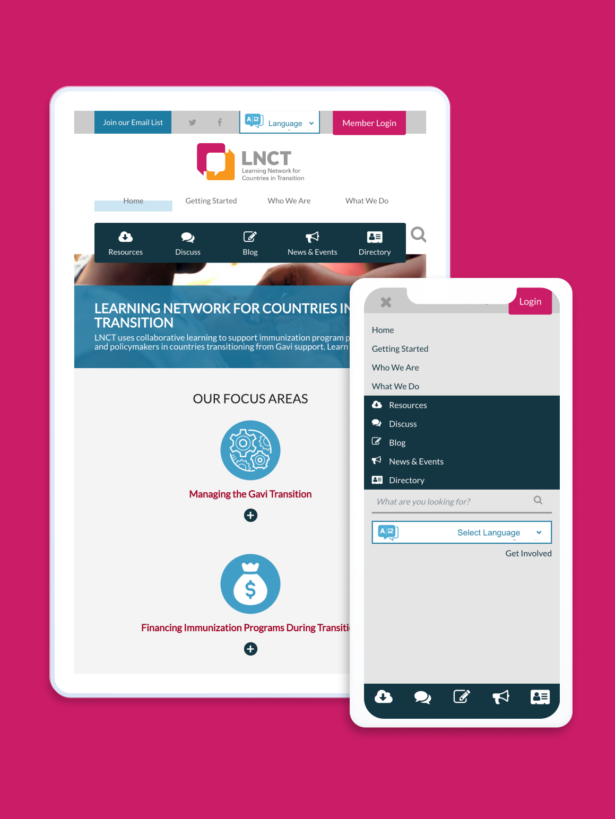 Navigation
With several paths of entry to deeper content, we looked to provide focus to the salient sections of the site using color to distinguish them comparative to others.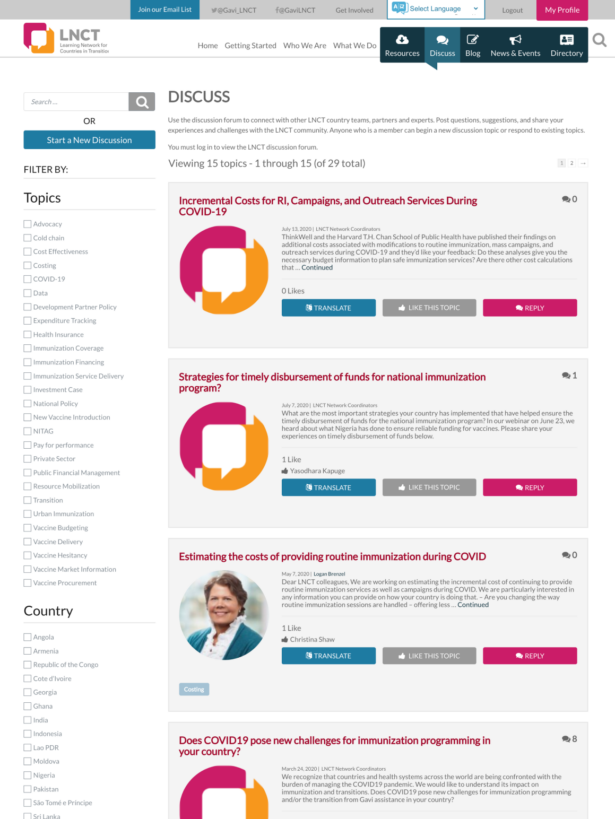 Discussion Forum
Using integrations of already well-built code is useful and economical for all parties. Integrating Buddy Press, we were efficient with budget and timeline to enable members to have meaningful discussions on topics which they find interesting.
The Result
Topics Started in the Forum